With StartUPBros, you can jumpstart your career
StartUPBros.com will help you become a successful entrepreneur. With StartUPBros.com, you can finally start your first ever online business.
StartUPBros.com has been repeatedly featured in various international and local publications such as Bloomberg, TIME, The New York Times, The Huffington Post, RT and Reuters.
About StartUPBros.com
The About tab is more than anything a story of failures and successes. It starts with a few mind-haunting and nerve-wracking questions:
How many Monday mornings have you woken up with that sinking feeling?
The feeling that you'll have to put yourself through another week at the job you hate. Another week spent living your life for somebody else.
When did it become okay to give up on your dreams? To simply live for the weekend or a couple weeks of vacation?
It's time to break free from the rat race and regain control of your life.
If you're anything like me, you're not looking to become a billionaire…
You're simply looking to call the shots in your own life. You're looking for a life that makes you jump out of bed with enthusiasm, rather than counting the minutes until the weekend.
Well I have some good news for you…
The mainstream idea of success is wrong. College and 9-to-5 jobs are dead. You no longer need them to be successful in this new economy.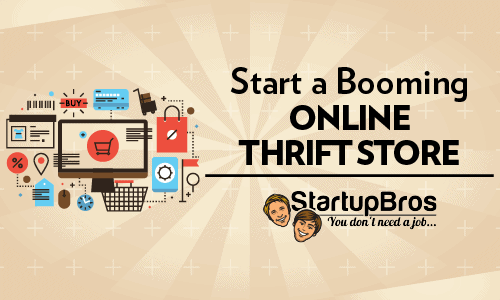 Who is Will Mitchell?
Will Mitchel is a high school dropout who never had a job.
He was born in Chicago to an extremely poor set of teenage parents. By the time I was 7, they had put themselves through school and decided to start their first business.
At the age of 18, he had made several thousands of dollars by importing things from China and selling them online.
Fueled by his many failures, he continued on until he found the perfect formula for success.

How StartUPBros.com can help
StartUPBros.com are run by real life entrepreneurs who had their fair share of failure, lessons and successes.
It's mission is to create actionable how-to guides based on real-world success (and failure).  We break down what's working for us, our mentors, and our clients – and make sure you're able to easily model the success of others to change your own life.
As of 2016, the StartupBros team:
 

Has launched 6 successful multi-million dollar businesses (and LOTS more failed ones)

 

Sells over $10-million of physical products & over $3-million of digital products per year

 

Generated over $50-million of lifetime sales throughout our different businesses
The people behind the StartupBros team
Since its conception,  StartupBros has aided in launching over 6,000 successful businesses from scratch.
Will Mitchell, the chief bro started skipping school to devise his own business model. Throughout the years, he became a very successful entrepreneur. At age 22, he launched a blog that will influence people to once again take control of their lives and quit their 9-5 jobs.
Steven Stelmach-Bondar is the director of operations, he quit his corporate life after he neglected to care for himself and abandoned personal relationships, his background in sales helped him to hold the fort at StartupBros.
Maureen Stalma is the director of costumer success, helps with social media and communication and with a background in photography preaches the importance of a well taken photo of any product to guarantee its sale and success.
Joe Pothen, the creative director has expert skills in informercial market and web design, he has a passion for StartupBros, an organizations that helps young and up and coming entrepreneurs.
Joel Oquendo, the director for marketing deeply fascinated with entrepreneurship. He makes sure that a wide range of audiences all over the world are updated and informed about StartupBros. He also helps on giving readers and users every single tool needed to start their own businesses.
Why StartupBros?
How-to-guides for success
It's popular how-to guides includes an article that will walk you through on a step-by-step guide on how to find a profitable product to sell, how to turn $2, 200 of rice cakes to a $ 1 million dollar e-commerce business and how you can make big money by importing from China (the rise and fall of an empire).
StartUPBros.com is all about having the courage to finally take that one big leap of faith and starting an e-commerce business, the beginning of everything.
Raving reviews from raving fans
Reviews from marveling, satisfied fans claim that StartUPBros.com can talk about importing, exporting and 'all those things in a whole new level. Raving reviews about Will the founder of StartUPBros.com also revealed how one fan wants to be exactly just like him as Will provided him a brand-new perspective in looking at business. Another user also shared how he broke $10, 000 of sale for just 30 days of selling because of the sheer ingenuity of StartUPBros.com. These reviews are only a few of the many other raving comments on the remarkability of StartUPBros.com.
Latest blog posts on e-commerce and all that comes with it
StartUPBros.com also features an up-to-date blog which features information on a wide array of topics such as Amazon and e-commerce, announcements, books and training, business and start-ups, design and development, infographics and mindset and entrepreneurship.
The latest blog post include articles on starting a booming online thrift store, zero to your first 10k website visitors: a step by step formula, 20 of the most effective ways to promote products, how to buy from Alibaba: the complete guide, and Amazon product photography: the ultimate guide.
Aside from these blog posts, StartUPBros.com also features a free live webinar every Monday at 3 PM (eastern) explaining how you can private label products and build a successful e-commerce business.
StartupBros values the importance of working together. It features a flagship training program that has helped over 6, 000 people jumpstart their own e-commerce empire and eventually launch their own product lines and brands on Amazon.
StartupBros also has an annual sourcing summit, the Canton Fair, a sourcing trip and mastermind for high level e-commerce entrepreneurs.
Reviews
0

out of

5

based on

0

reviews.
Overall rating: