Seller Express is the one that makes business giants like Amazon and eBay sell online. They provide special software to websites all over the web. The software service that Seller Express provides does not only come at an affordable price. In fact, it also includes the best support and customer service.
The free managed setup will get your website run and managed by the Seller Express software in no time. Also, you simply pay a flat monthly rate while Seller Express does not get any commissions from you. Also, they give you free support all the time and a contract that allows you to stop Seller Express at any time.
Get to Know More about Seller Express
Seller Express claims that they've been around for more than ten years. Their entire existence focused on the delivery of all software solutions to the e-commerce section with multiple channels. The best experience that Seller Express has had so far was to grow multiple online marketplace sellers from profits of zero to multi-millions.
Seller Express offices are located in both Ireland and the US. At Ireland, it is at 2nd Floor, 16-18 Strand Road at Derry. In the US, it is at 280 Madison Avenue, #912 – 9th Floor in New York.
Seller Express' Services
Specializations
Seller Express offers numerous specializations related to software assistance. First, there is the marketplace accounts setup. By setting up this account, customers can gain access to these huge marketplaces with speed and professionalism.
Seller Express can also take advantage of integrating its existing in-house systems with a web seller's suppliers systems. This involves bespoke integration technology to export and important orders, to import stock file, and to let their experienced developer team assist the web seller.
Seller Express also provides on-site and online training to its clients. This involves further education when it comes to multichannel online selling, and consultation processes. Seller Express will analyze business needs and help clients install and integrate a particular multichannel sales infrastructure into their company.
Finally, Seller Express involves multichannel e-commerce consultancy. It involves professional consultation services that can springboard your sales. The consultant will assist you with on-site training and demonstration.
Service Fulfilment
For service fulfillment, Seller Express can fulfill the task of connecting your business with eBay. First, they can help you with a managed eBay account setup. Thus Selle rExpress' team of experts can have your listings and fully integrate them with eBay.
They can also proceed to give you something that will impact your sales – a professionally integrated eBay template design that can showcase your products and services. This can help increase brand awareness on your part.
Seller Express can also help increase your inventory sales by sending a team of experts and designers that can personally create your eBay store. This can help you build your brand into the eBay design. Seller Express can also guarantee full seamless integration for your products with multichannel selling options.
Supported Major Marketplaces
Seller Express supports three major marketplaces namely Amazon, eBay, and Rakuten. Seller Express can help create and enhance your product listings across these major marketplaces for brand awareness and maximum exposure.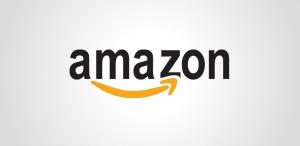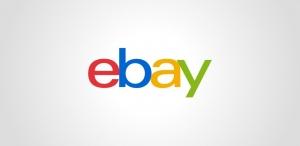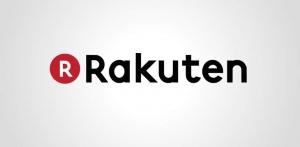 Marketplace Integrations
Seller Express professionally integrates with popular global platforms in order to provide your web seller business high-quality multichannel e-commerce. These platforms include Bigcommerce, Volusion, Magento, and ekmPowershop. Integration of your product listings with these platforms will require no additional cost on your part.



Creating Qualit
y Product Listings
Quality product listings equal sales. Seller Express uses the best practices and the best technology to help your products attract the attention of buyers. Specialists with Seller Express can partner with you and help you optimize your product placements online in order to positively impact your sales like Amazon, eBay and Rakuten's buyers can find your goods in an easier way.
Seller Express optimizes your products for search. The team can optimize your listings so that it can be easily searched across the marketplace. In order to do that, the team can place your product in the best and most appropriate category.
Finally, support can help create product variations for your goods as they fulfill different requirements set by different marketplaces. The Seller Express specialist team can create product variations to optimize your exposure.
The Team

Seller Express has an active and dynamic support team that can provide you with prompt customer support. They also provide prompt technical assistance when using their multichannel e-commerce platform. In addition, their team also help think out ways in order to maximize and optimize your exposure across global marketplaces.
How Much Will it Cost You?
The Enterprise option costs £300 per month of service, This already translates to an estimated 20,000 orders integrated in up to five marketplaces. This also targets an estimated £100,000 worth of sales per month. Additionally, this includes multi-variations, multiple pricing engines, auto import, and export repriser feature, and websites.
Choose Seller Express
Seller Express is your passport to seamless multiple integrations of your products across several global marketplaces. It includes optimizing your product listings so that you can maximize exposure for them across Amazon, eBay, and Rakuten. Seller Express helps you make many things happen without you doing the thinking. You can visit the Seller Express page now, and you tell them about your products.
Reviews
0

out of

5

based on

0

reviews.
Overall rating: