Shopify brings everything an online seller and an online buyer needs. This eCommerce platform encourages your own ideas and methods. You can establish everything in your own hands without needing any design skills!
You can simplify your business operations through a centralized inventory, sell everything online and process refunds in person. You can sell your products in person, or ship to home. You can do everything with Shopify at your own pace.
Shopify…
It is your brand, beautify it your way!
When you are starting to create your brand online, you need a custom domain name and online store. You can beautify your online store with the perfect themes, it will highly reflect the personality and niche of your business.
Everything is under your control.
All you need is in one place, the ecommerce software of Shopify is unified in one platform. How does it make your business run with ease?
The online store is fully customizable, and all the new sales channels can be added within a minute. Moreover, you can manage the products and inventory and track the trend of its sales and growth. Thus, you can fulfill your customer's order in just a single step.
Escalate the growth of your business.
We all know that doing a business has never been easy. Thus, Shopify is here to handle the marketing and payments, they will securely checkout and ship the product. By then, you can focus on the things that are important to grow your business.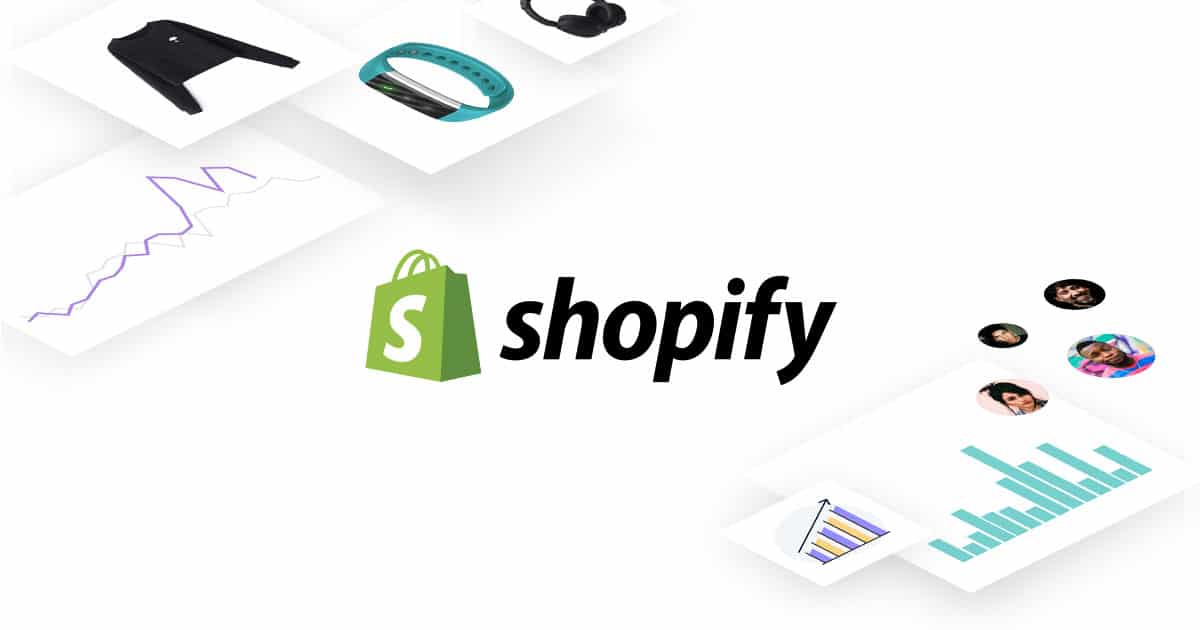 What are the FEATURES of Shopify?
Payments
There are many payment modes you can choose from! You can use your own credit or debit card, use gift cards, split tenders (one or two credit card and cash in a single transaction), use store credit, or you can even customize the payment types and accept deposits or layaway for any order.
You have the ability to accept credit cards on the go, in-store, and everywhere in between means you can sell anywhere your customers are.
Checkout
You do not have to worry about the special requests of your customers. They can attach the details of their requests on the notes on their orders. Moreover, shipping and taxes are automatically calculated based on the store's location.
Discounts
You can set up, use, and track discounts on your product. You can generate discount codes with Shopify POS on Android and iOS platforms. Apply discounts or customize taxes.
Store management
Across the channels, you can track and manage your inventory.  You can manage everything in your store, from the collaborative effort to get your staff together, to saving time and money on bookkeeping, and managing refunds and orders.
Customer management
You can check on the profiles of your customers, their information will be synced with Shopify. Thus, their orders are tracked. You can also notify them with the upcoming sails or new products with the MailChimp email marketing app integrated in Shopify.
Products
You can organize, manage, and offer different versions of the product. You can even assign barcodes to the products. Moreover, you can offer wholesale pricing, loyalty programs, and BOGO sales.
Analytics
All of the orders, sales, and traffic are seen in the dashboard. Product and retail reports are available where you can analyze and gain insight on the growth of your store and staff members.
Shopify is available on mobile
You can manage, track, and contact with Shopify on your mobile. The mobile dashboard helps you manage the product inventory and look up customers with inquiries. Everything is synced with Shopify and the online store.
24/7 Support System
Shopify is proud with their support team which is available 24 hours every day! They are available through phone, live chat, and email. What is also nice is they have a discussion forums that gives you the feeling of being part of their marketing and accounting discussions. Moreover, you can scan through their shopify help center where FAQs, tutorials, and user guides.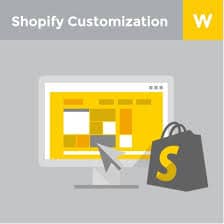 What are the possible PLAN in Shopify?
Everything you need in an online ecommerce platform is in shopify. There are three plans you can choose from — the Basic Shopify, Shopify, and Advanced Shopify.
Basic Shopify Plan
All the basics that you need to start an online business is in this plan. It starts at $13 per month. It only includes 2 staff accounts. Moreover, the additional fees when Shopify Payments is at 2.0%. Also, gift cards, professional reports, advanced report builder and third-party calculated shipping rates are still not included in this shopify plan.
Shopify Plan
All the things you need to make your business grow is in this plan. It starts at a monthly rate of $54 each month. The excluded features are only the advanced report builder and third-party calculated shipping rates. Moreover, the additional fee is lesser than the basic shopify, it only adds 1.0%.
Advanced Shopify Plan
All of the features will escalate your business to the top! The advanced shopify plan starts at $107 each month. ALL of the features are included in this plan, including 15 staff accounts. What's more amazing is it only requires a 0.5% additional fee to non-Shopify Payments payment providers.
Now, you do not have to worry. You do not need to pick a plan right away! You can try the 14-day free trial without any credit card requirements. Not ready to take the risk? Start your free trial now!
Why should I use Shopify?
Shopify has inculcated in their mission to make ecommerce better, they want business owners to build and sell their own products. Now, business owners manage and track every aspect of their business on Shopify.
The seamless integration of Shopify makes everything easier, to selling products, accepting payments, and updating the inventory, orders, and customer data.
Do not hesitate to expand your presence with Shopify. Sell around the world in just one place! Be ambitious like any other entrepreneurs all over the world!
Reviews
0

out of

5

based on

0

reviews.
Overall rating:
Leave Your Review