In this day and age where everything is digital and online, software development has become a very significant investment for any company.  It could be developing your website and branding, your own HR and management portal. Or, maybe you are one of those who would want to go all out in making sure your customers and clients will have a different kind of  digital experience.
But, the challenge will always be how to get the right software solution that will work for you and with you.  True, there are off-the-shelf software solutions available that promises a fit-for-all service. While it may seem easier and faster to implement, the risks that come with it may just outweigh the benefits that the software company guaranteed.  That's a big factor that businesses consider in taking a different direction – developing their own software that's built and customized to address your unique business needs.
This is where software design and development companies come in.  And, we will be looking at one today that offers a unique hybrid-offshoring model – GreyLoud.
What GreyLoud Offers
GreyLoud has a project leadership and client communication in Hong Kong and development and design outsourced to Eastern Europe.  They specialize in organizational branding and offer the following services:
Mobile Applications and Games

– for when you want your site or your business to be easily accessible for your customers whenever and wherever they are.

Oracle and SAP Applications

– if you need a customer resource management and enterprise resource planning, financial management and all those other administrative and management applications that your business needs.

Alicloud Managed Services

– if you are a business in China, then you would understand how useful this service would be.  GreyLoud, being a partner of AliCloud, is able to grant website services in China and all over the world.

Custom SaaS Application

– as each business is unique, so are the demands and needs.  GreyLoud can customize a platform for your business so you will be able to expand your market base and reach more users and potential customers.
More than just a software development, GreyLoud is ultimately your IT Consultancy firm that helps you in technology selection, technical documentation, process development, product design, software prototyping, and managed cloud services.
What We Love About GreyLoud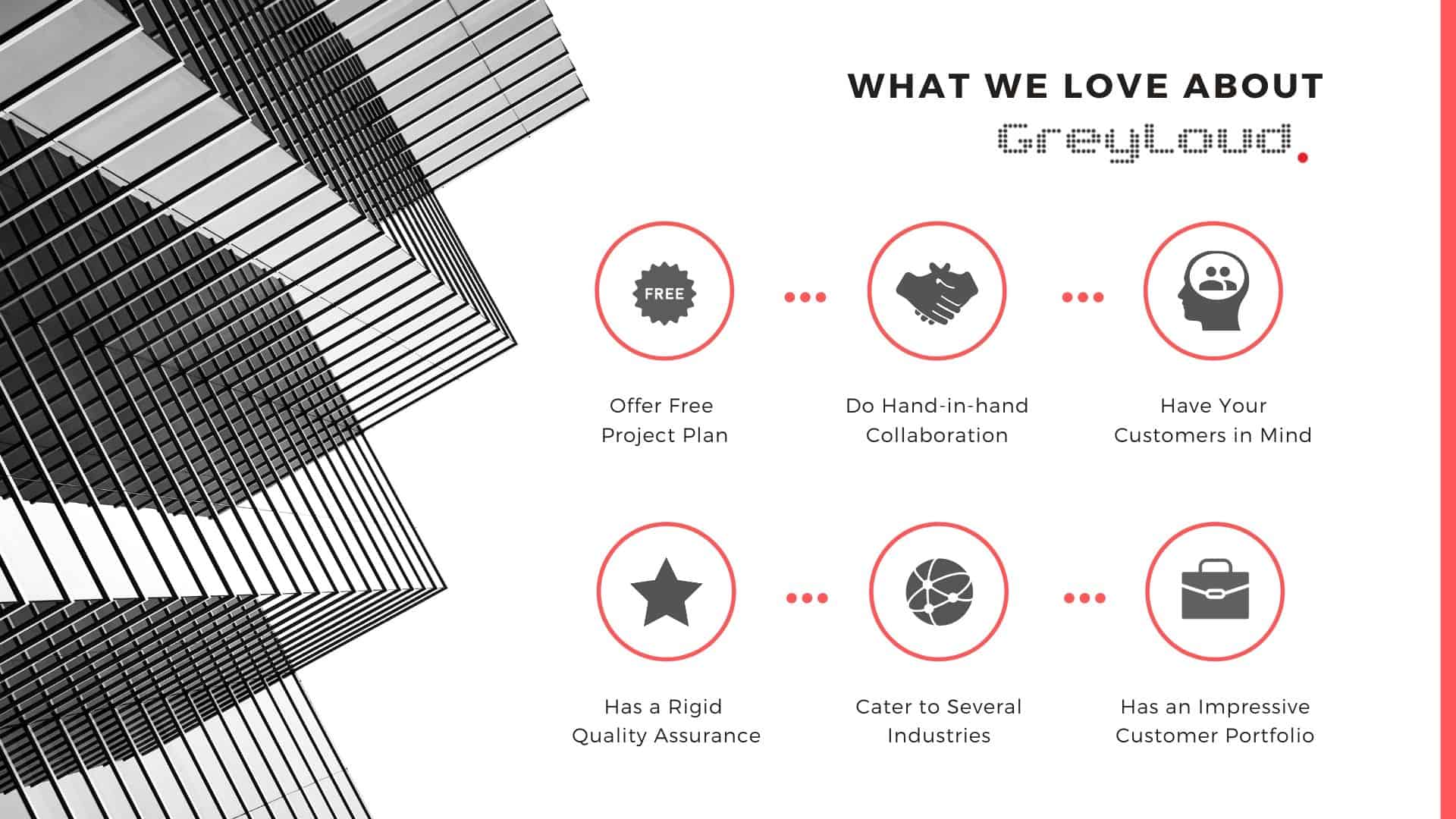 As a serious entrepreneur, settling for an over-the-counter software solution for our business is no longer a welcome option.  Investing in a software solution that is customized to match your business needs is already seen as a necessity and that is what GreyLoud promises.  
Offer Free Project Plan
There are a lot of things that we love about GreyLoud but one thing that we love the most is that they take full consideration of your ideas in the planning, design and development. Their team sits down with you to discuss your project plans and help you get your idea into fruition.  And, the nice catch there is, they provide the project plan to you for free. You just have to pitch your idea and they take off from there.   
Do Hand-in-hand Collaboration
They also pitch in their recommendations and guide and update you through and through. We saw that this process will allow you to make an intellectual and informed investment decision. After all, investing in a software solution is no joke. If you have already mocked-up some designs, they take some ideas from that and refine them. They tell you which part of your plan that they believe is not right or may not work well unlike others that just leave you hanging and wondering if they ever even looked at what you have in mind.
Have Your Customers in Mind
GreyLoud do not only think about you when they plan and develop a software solution.  They understand that your platform, your management tools or an all-in-one digital business solution should primarily target the goal of converting your potential clients into completed deals.  They ensure that the benefits of having a software solution that is customized to your business needs must be felt by your customers.
Has a Rigid Quality Assurance
GreyLoud's process of completing a software development project is not to be dismissed.  It passes through several channels of reviews, testing, refinement, developing a prototype, fixing bugs, letting the client perform acceptance testing and if finally approved, the project handoff and completion.  In each of these parts of the process, they update you of the latest developments, how the testing went what needs to be improved and other critical details.
Cater to Several Industries
You would know that they have a pool of highly-skilled IT talents by the types of industries that they cater to.  Not only do they serve businesses in the retail and eCommerce industry. They also serve auxiliary industries to eCommerce such as Logistics and Enterprise Resource Planning, Finance and Wealth Management, Digital Banking, Customer Relationship Management and even the Hospitality Industry for which they can design a booking management system.
Has an Impressive Customer Portfolio
They boast of a customer portfolio of Fortune 500 companies, startups and global advertising agencies that made them earn their place in Hong Kong's Top IT companies.  Among those that they listed are: iDOPT Wildlife, CardBox, ohGLAM!, Wordforge and Masterchef.
Our Concern About GreyLoud
GreyLoud is saying that they are offering a hybrid-offshoring model.  And, by hybrid they meant efficient development software at a more reasonable price.  But knowing that they outsource their software development and design to Eastern Europe will make you think twice.  We are talking about the countries, the likes of Ukraine, Russia, Belarus and Poland.
There are stories that we hear or read in the news about information privacy breaches by different IT companies located in Eastern Europe.  So, if you are a holder of very sensitive information, the very thing that you wouldn't want to happen is for your information to fall into the wrong hands.
However, as GreyLoud explained, countries in Eastern Europe comply with the Data Protection Act.  While this can give you a semblance of protection, it still is not guaranteed. Then again, Eastern Europe has now become an outsourcing haven for software development so that will give you an assurance that GreyLoud is really taking advantage of the unique skills of the countries' talent pool.
Is GreyLoud the best option?
As each business is unique, we cannot say outright that GreyLoud will also work for you the way they worked for other companies. The best thing to do is to explore their services, match it with your business demands and see if it is the right fit.
Better yet, you can set up an appointment or schedule a call with any of their consultants so you can find out for yourself how GreyLoud can revolutionize your IT management operations.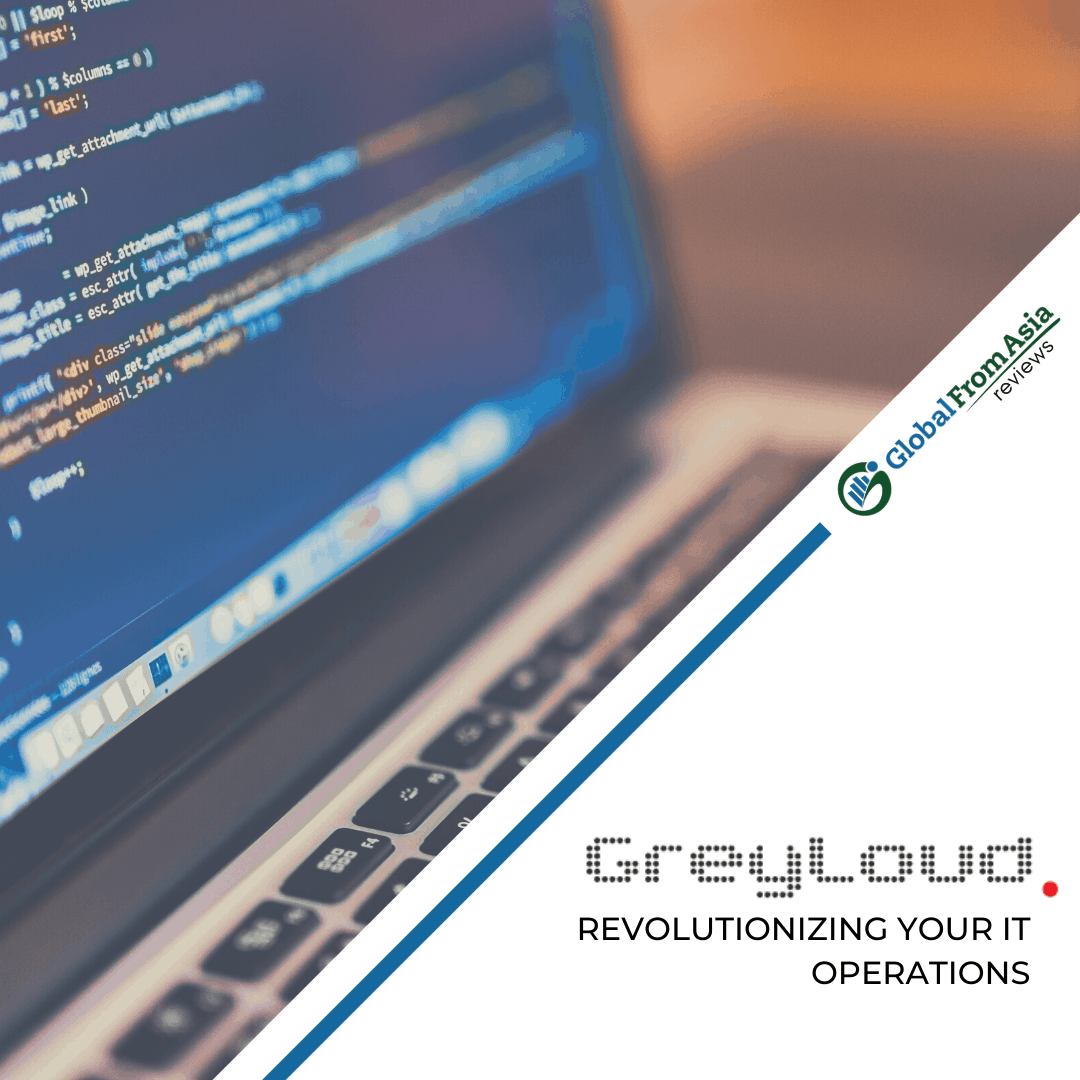 Reviews
0

out of

5

based on

0

reviews.
Overall rating: