It has been a decade since Priceyak became an outstanding proprietary system for Amazon to eBay dropshipping. It has inspired some to have services just like them. However, its speed, reliability, and outstanding features have become their secret to become today's largest dropship seller.
Outstanding Features of Priceyak
Listing Creation
It is not a hassle anymore to create product listings! You only need to enter the product ID you would like to list. When you are able to have more listings, you get more sales!
Product Listing:

When you want to create a list all you have to do is paste the product ID and click 'list'. You only have to wait until Priceyak is done generating a complete and outstanding listings. After the product listing is generated, you can post it directly to your account.
Listing Control:

This feature allows you to preview and edit the listing before it goes live.
Yakpal:

It assists in collecting product IDs from the retailers. Moreover, it identifies specific variants, and directly lists from the pages of the retailer products. All you have to do is search, use the YakPal's ItemID grabber to generate a list of all the products that matches.
Customize:

You do not want how the list looks like? Don't worry! You can fully customize the template to make it look like how you want it.
Advanced filtering:

When you think that there are products that do not match from your own custom product filters, Priceyak will automatically filter out those products. Moreover, it filters out those listings that are high risk of VeRO takedown on eBay. They based it on the comprehensive blacklist and proprietary risk estimation. Nevertheless, they make sure to prevent duplication across multiple stores.
Free:

What is best with listing creation is it offers a free access!
Repricing
Priceyak has a repricer that efficiently notice the changes in the price and availability of the product at the source market. You do not have to worry in editing the list. This feature quickly adjust the algorithm of your product listings. Priceyak ensures you that you will not lose sales.
Scale:

There is no hassle in putting your scale on top. Priceyak got your back, they are trusted by the biggest dropship sellers at eBay.
JIT Repricing:

Through this feature, lists of potential customers, prevents loss in sales. And checks the most popular items. It automatically updates the price and quality of the product.
Per-listing overrides:

This feature includes the override quantity, disable individual checks, and margins.
Advanced price formulation:

 A feature that includes sales count repricing, repricing ranges, and it allows the configuration of different rules for the source retailer. They automatically account the marketplace fees, which makes it easy for you.
Offer-based repricing system:

Offers are customed through the selection criteria, its check frequency is tailored by the popularity of the item. Product prices are updated within 20 minutes of the changes.
Stock determination:

Priceyak automatically restocks the products. Moreover, you have the ability to change the list quantity to match with available at the source.
AutoOrdering
There are no hassle and lesser mistakes in your operations!
Place orders:

Price and stock changes in between orders are eliminated. It automatically places the orders on the source retailer.
Tracks:

It uploads the tracking information automatically to the source order as soon it is available from the source retailer.
Coyote:

You can access multiple fulfillment accounts that uses the exact same dedicated IP that eliminates account linkage.
Ordering issues:

It can easily resolve and fix ordering issues, you can even edit the shipping address.
Returns:

They have a one-click return that generates a return shipping label.
Bundling:

This feature group multiple orders together, it allows you to ship add-on items or increase the order size more than the product threshold.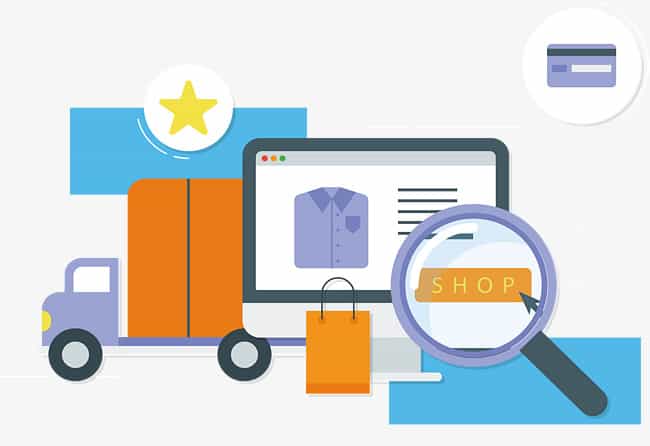 What are the other features of Priceyak?

Listing performance: It automatically place the order on the source retailer and eliminates the possibility of price or stock changes.
Store statistics: It shows the detailed listings and court orders, and the breakdown of listings and business histograms.
Bulk listing editor: With a simple CSV document, the bulk listing editor will allow you to tag or edit per-listing settings.
Piranha gift code management: PriceYak AutoOrdering has gift-code funded accounts. The piranha system enables you to automatically check the gift code balance of your account. You can reload and maintain your account to a minimum balance.
Where are the sources and destinations of Priceyak?
Priceyak has more than one retailer sources and destinations. Its sources are:
Amazon in United States, Canada, and United Kingdom

Walmart

AliExpress

Costco
Its destinations are the following:
Amazon in United States, Canada, United Kingdom, and Mexico

Ebay in United States, Canada, and United Kingdom

Shopify
Why Priceyak?
It has the most advanced automation suite for retail dropship arbitrage. It supports retail sources and destinations that will help your business grow. Use this tool to automate your business operations.
Reviews
"
Thanks for detailed review. I'm currently exploring different dropshipping softwares, including Priceyak. As for now I'm using Easync It has similar features.
"
5

out of

5

based on

1

reviews.
Overall rating: