Today, Companies Cannot Ignore the Chinese Market.

It is quickly growing and taking market share. Companies that don't embrace this massive economy are losing out! What are some ways they can seize this opportunity?
Companies can profit by:
Selling to Chinese tourists while traveling
Getting their product to Chinese consumers
Manufacturing more efficiently
Otherwise they will missing out and never able to catch up again.
You have a great duty to help these businesses struggling to find their way in the Chinese market.
And I want to offer a special opportunity for you.
That is, if you're willing to take it, and grow your own business at the same time.
Interested in starting your own business helping companies enter the Chinese market?
Let's work together and make something happen!
Become a China Business Consultant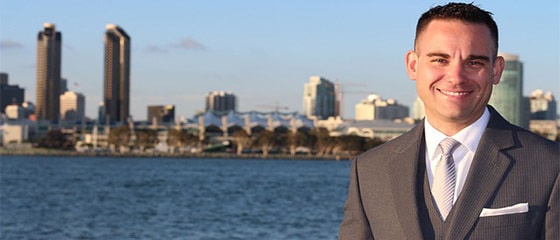 The world needs more business experts on China.
Every day I am hearing another story of a business owner who made massive mistakes. This is due to receiving mis-information with how to do business in China. Something they read online, heard from a friend, or found in a China business book.
The problem is, things in China change so fast. By the time this information trickles down to small business owners overseas, it is not applicable anymore.
Take Chinese social media as an example. Just a few years ago people were rushing in to create Ren Ren (Chinese Facebook) pages. Low and behold, only a couple years later it died out and Sina Weibo come up as king of Chinese social media. Now Tencent's Wechat is taking over.
This is tiring and frustrating for small business owners overseas in America and other far off lands. They don't have enough time to keep up with changes in Facebook strategies! Let alone the newest Chinese social media platforms!
Small Business Owners Need Your Help
This is where you can come in and save the day! As their go-to China business expert, you can make sure they are following the newest tips and tricks. Keep fresh insights in the ever changing Chinese market.
And I need your help too!
I'm based in China, and I try to keep up with business owners in America through email and blogs. But you can only imagine the small business owner, even you, don't have enough time to keep up with things. They need someone to "just do it".
So here's the plan. As a certified China business consultant, you'll have the latest knowledge and tools. Use this knowledge to empower local businesses. To put in place the latest and greatest Chinese business strategies for small business owners around the world.
Sound good? Let's dig in.
Learn the Newest China Business Strategies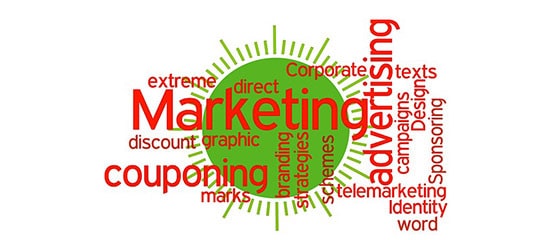 After signing up, the first thing you'll do is "hit the books". You will get access to all the latest training videos and materials that you will go through. We will go through a three month program together. It is at least a 3 – 5 hour a week commitment for you, between the study materials and the interactive calls.
Each new reseller needs to go through a three month "crash course" to ensure they are up to speed. It will be a group of new resellers, as a cohort, that will also have the chance to get to know each other and help each other's business.
This new reseller bootcamp will cover:
* What a business owner needs to consider before starting their business in Asia
* Checklist listing requirements to start a China business
* Hiring and Firing Staff in Hong Kong and China
* Should one setup in Hong Kong only, or both Hong Kong and China, or just China?
* What are the most popular industries in today's environment coming over to Asia
Online Marketing and E-Commerce
Differences of Online marketing and e-commerce between Asia and the West
Staying on top of the latest trends in Chinese social media
Getting a Chinese website setup
Baidu Search Engine Optimization
Getting started with Chinese e-commerce
Mobile apps in China, the differences you need to be aware of
Banking in Hong Kong and China
Credit Cards and Debit cards
Buying online
Paypal HK and China
Growing Your Business
Hiring qualified and experienced managers in China
Systematizing your business
Keeping operations in line when you're traveling around the globe
Upkeep for your Asia based company
Monthly upkeep costs and tasks
Yearly upkeep costs and tasks
Putting it All Together
Case Studies
Interactive Live Question and Answers
Case Studies from the group (cohort)
Take Part in Weekly Calls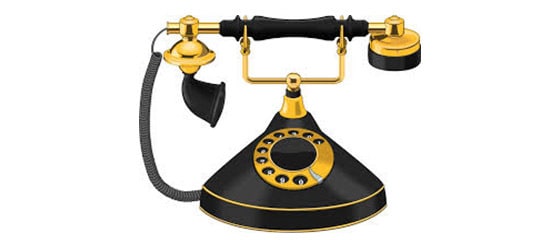 As a reseller, you will have the opportunity to be part of our weekly calls. This is a thirty to forty five minute call where we go over:
* Updates in the business.
* New products and services resellers have access to.
* New trends and platforms in the marketplace
* Reseller news
* Questions and Answers
We schedule the call to fit all the members times, understanding we will have resellers in USA and Europe. If the group gets too large to accommodate all times, we will offer 2 different times that will cover all various timezones.
Special Offers on Products and Services
As a trusted reseller, you're a partner! We get offers for free trials and deep discounts on relevant products for running your Asia business all the time! We will alert resellers. You can test it out yourself, or if you choose, offer it out to your clients as a bonus for them.
These can range from:
* web hosting in China
* email marketing
* text based marketing
* books
* and even food and beverage goods!
As the reseller network grows, so does the range of free and deeply discounted products and services offered.
Listed In Our Reseller Directory
We want to help get you more exposure for your new business. Once you complete the three month bootcamp, you will have a toolbox of knowledge to represent our reseller program. We will list you in our public directory of resellers.
When listing, please provide:
* your company name
* contact person's name
* phone number
* address
* website
* logo (if you have one)
The more complete and more information you provide, the better we can help promote you! The address is especially important, as we want to offer reseller's in a local area. Many small business owners want to meet someone face to face, and this can be you!
Driving you leads is something we are passionate about. Our team puts our resellers first and to help introduce you to new business opportunities.
Add a Global From Asia Consultant Badge To Your Website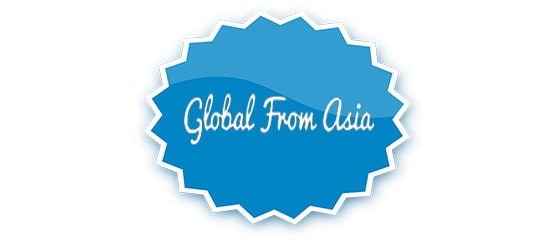 Once you've "graduated" the three month boot camp, you're official! We will issue you a certificate, as well as an online badge you can proudly hang up on your website or blog.
You can also add a link back to your public page on our Global From Asia site. This is to ensure to visitors to your website that you have completed the program.
Trust is extremely important to people online. Having badges and certificates relevant to your industry helps instill trust with a website visitor.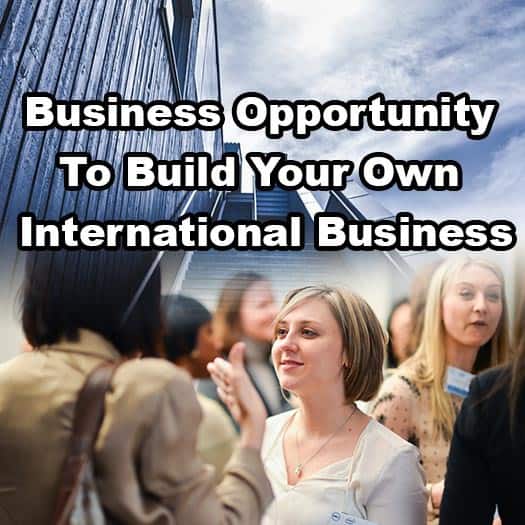 Reseller Members-Only Forum

Community is key. Having a support network of people who understand you and your business is critical to your business success. This is why we have setup an online community for you to connect with and chat to other resellers.
Search the forums to see what questions and answers other members have been through. Expand your knowledge exponentially! Find the most active users and get to know them. Make win-win business relationships and potentially get new clients from their referrals. The possibilities are endless.
The Global From Asia team also hangs out in the forum, so you can access them any time you need while in the forum. We want to address all questions and concerns at least daily.
The forum is an ongoing asset and tool for you to use as a reseller, for years to come.
Ready To Start? Here's How…
Hope this got you as excited as I did writing it! We would love to have you onboard, and have prepared a simple application form below to complete.
The application is a non-refundable $25 US dollars. This is to ensure you are serious about your application and covers the overhead of our team to vet the applications. If accepted into the program, the bootcamp will be $300 US dollars (one time) for the training and weekly call access. Once you pass the bootcamp, there is a quarterly charge of $97 US dollars to keep your reseller membership up to date with all perks and forums.
Apply Now
Become a China Business Consultant!
---
What are we looking for in applications?
Unfortunately, we do not accept all applications as we want to ensure everyone is doing this for the right reason. After completing your application, a Global From Asia team member will be in touch with you with some follow up questions and other details.
Willingness to Learn

This is where the text for your Feature List Item should go. It's best to keep it short and sweet.

Open Minded

This is where the text for your Feature List Item should go. It's best to keep it short and sweet.

Proven, and believable interest to do Asia business

This is where the text for your Feature List Item should go. It's best to keep it short and sweet.

Existing Website, or solid business plan

This is where the text for your Feature List Item should go. It's best to keep it short and sweet.
The application process should take approximately one week. So long as you reply promptly within 24 hours of our emails. We know life gets busy, but slower replies on your side means slower application processing times. Thanks in advance for your cooperation!
We Look Forward To a Long Lasting Win-Win Business Relationship
So what are you waiting for? We want to foster long term relationships with motivated people like you.
This is a great chance to work with a community of motivated international business enthusiasts.
Apply To Be An Official China Business Consultant
Get the application process started and take your international business to the next level!
Apply Now!
FAQ
Good question, we are slowly rolling this out and will close applications after a certain milestone. First we want to streamline the processes and ensure the current members are seeing value and getting results. Once this happens we will again re-open the application process.