---
Free Amazon FBA Mastermind Meetups in Chiang Mai, Thailand
Every Thursday 2-4pm @ Hub 53
Amazon Sellers, Let's Meet in Chiang Mai, Thailand
Come join Hub53 & Amazon Gorillaz Tribe every Thursday from 2pm to 4pm to connect, share and problem solve.
This is a FREE event that's open to all, whether you are an FBA veteran or just dipping your toes in.
We look forward to seeing you there.
Learn

* Learning what other sellers go through
* Market research tools and tips
* Preparing for product launch and growth

Network

Meet others like you, and also connect with business executives.

Enjoy quality contacts in a fun and interactive environment.

Create lasting experiences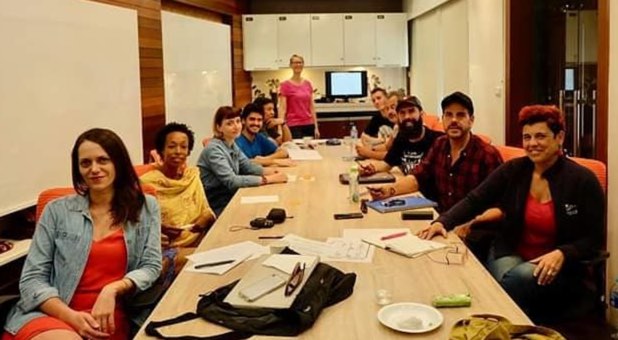 A Quality Event To Learn and Experience First Hand
Every Thursday
2:00 – 4:00 PM
Hub 53 Coliving Space
Chiang Mai, Thailand
Enjoy Fun & Free Times With Other Amazon Sellers
Here is just a small sample of the people and good times you will enjoy.
The Chiang Mai FBA community has the opportunity to meet in person, every Thursday from 2-4pm at Hub 53 Coworking Space.
We host mastermind solutions to our business challenges, share the latest news, and provide "human resources" to accomplish what's near impossible in the virtual world.
If you are looking to meet other Amazon FBAers in Chiang Mai, this is the place. Whether you are passing through town or living here, all are welcome.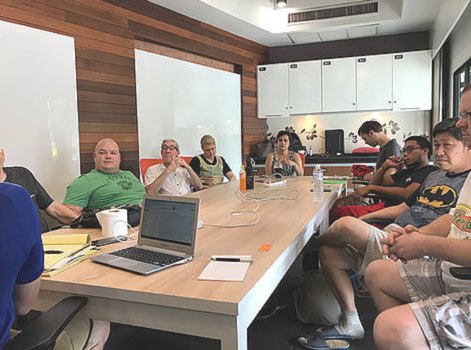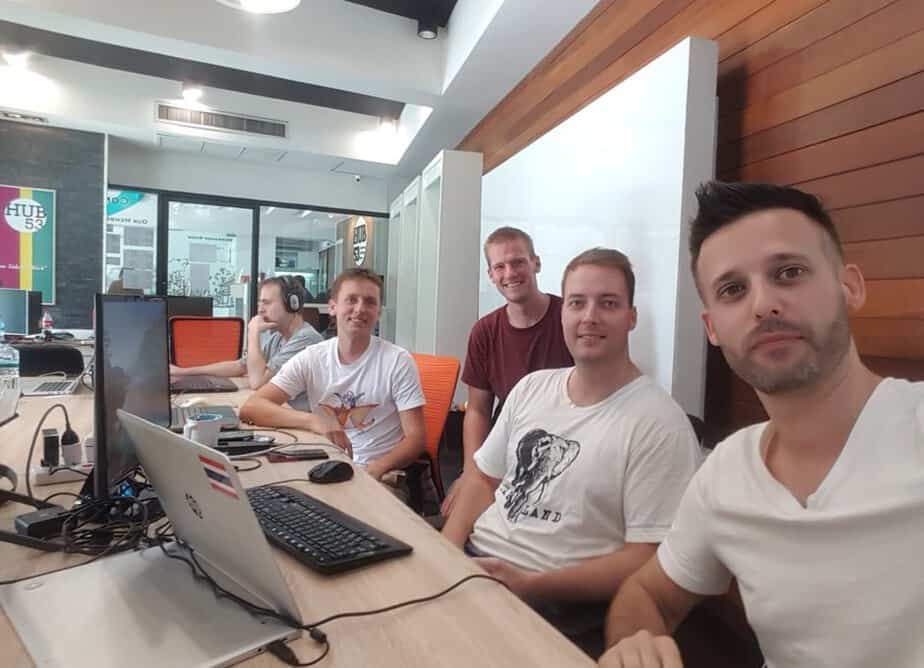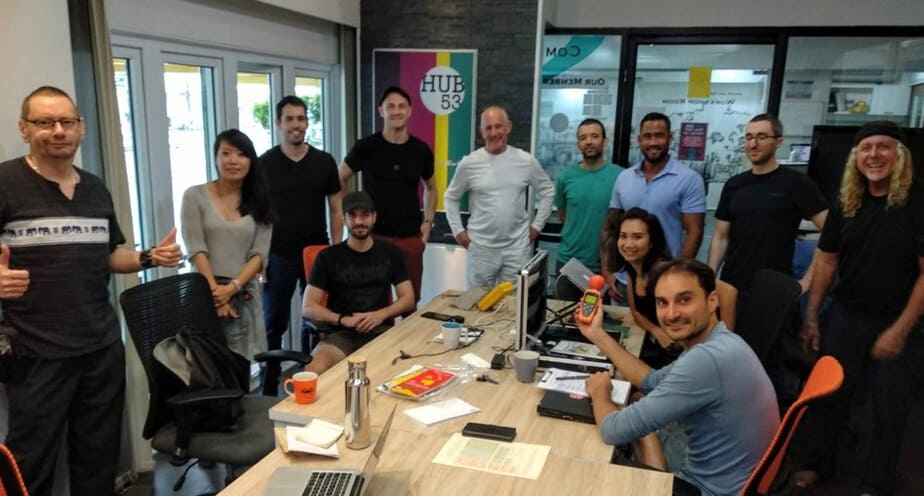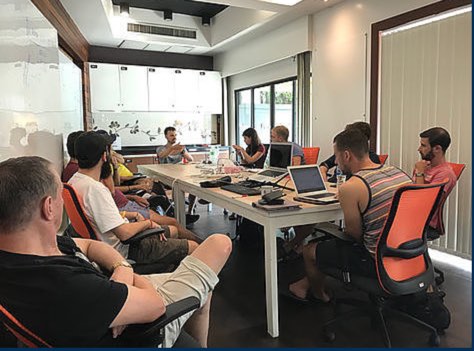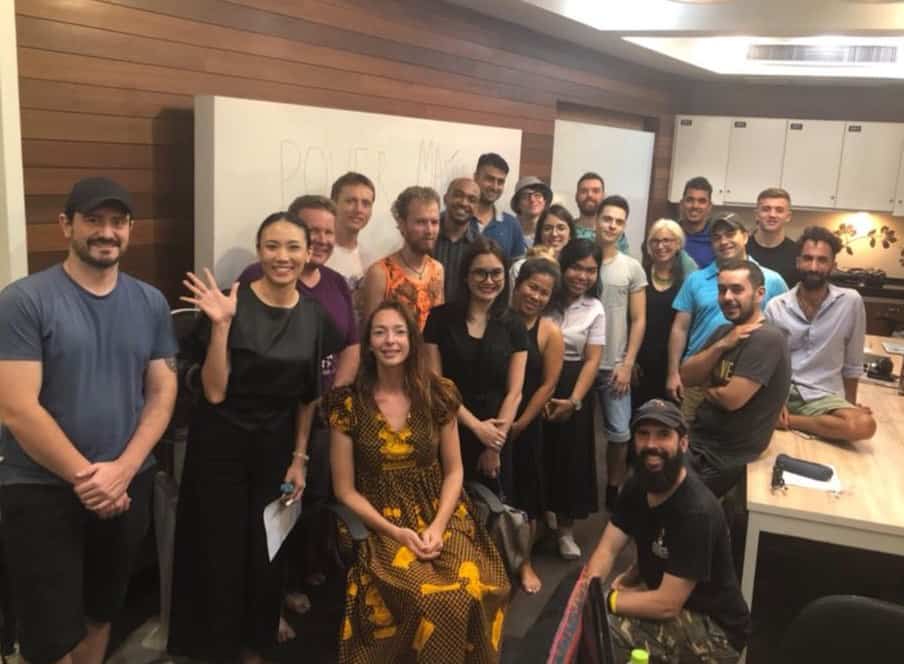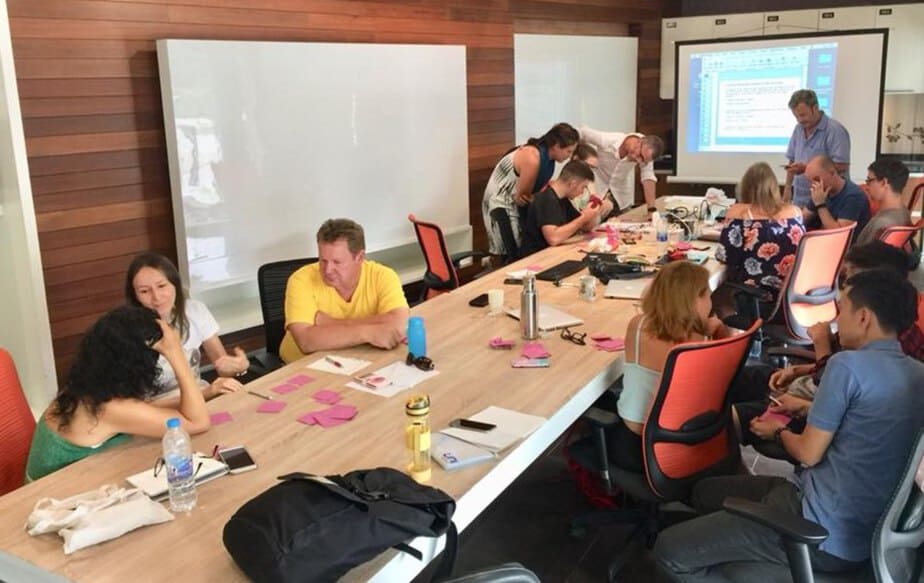 We've placed emphasis on it being a mastermind. Not a single leader or expert but just needs moderation.

There is no ownership. It's the community that owns it.

– John Belushi.
The Agenda
Incredible free event you can enjoy, plus networking to grow your business.
2 PM - Meet & Greet
Let people walk in and register and connect with each other
2:15 PM - Introductions
Let us go around the room and connect with each other
3:00 PM - Hot Seat Q&A
Let's discuss some questions from newbies and experienced sellers alike
3:45 PM - Question and Answer
Discuss what we learned and what is next week
4 PM - Depart
Event is over, time to go networking somewhere else!
Meet Quality People
Don't waste time in Asia talking to talkers! Instead, meet high level and qualified business owners at our closed event!
Quality, Private Content
Hear from speakers who have been in your shoes. Sharing insights and battle stories that are not common to be found anywhere online!
Round Table
Get matched up with like minded business owners. We have break out sessions to cover the many different industries and business models you are in. Learn from peers!
Our Vision: Massive Opportunities For Businesses To Go "Global From Asia".
Global From Asia is about leveling the bar. It represents the trend that business can be done from Asia. But you need the right skillset and the right mindset to succeed. That is where we come in and help.
Wondering Where Hub53 Is In Chiang Mai?
53 Chonlaprathan Rd, Suthep, Mueang Chiang Mai District, Chiang Mai 50200

53 ถนน ชลประทาน ตำบลสุเทพ อำเภอเมืองเชียงใหม่ เชียงใหม่ 50200
QXX6+V9 Chiang Mai, Mueang Chiang Mai District, Chiang Mai

Web: hub53.com

Phone: 081 602 2434
Meet the Team
Here's the team that is making it happen!
Michael Michelini
Podcast host and blogger
Mike is the host of the Global From Asia podcast. He deeply enjoys sharing knowledge and connecting hard working, global business owners from around the world.
American social media & E-Commerce & SEO specialist being China since late 2007 a true business connector. He is passionate to help companies do business in China, and help Chinese companies to grow in the overseas market.
Currently building a new e-commerce brand live on
See full profile
John Belushi
John co-hosts a weekly meeting for Amazon FBA sellers.
He is also the Tribe's subject matter expert when it comes to Amazon's print on demand programs such as Merch and KDP. His background in sales, marketing, and branding are invaluable to the Gorillaz Tribe.
See full profile
Join Us!
sellers waiting to connect with you!
Leverage Amazon FBA Sellers With Friends and Community