Make New Business Deals with GFA Network Wechat App!
Welcome to the Global From Asia (GFA) Network! This is a referral based network where you can keep track of contacts in the community. Add your own profile so that others in the network can find you and your business.
The goal of the GFA Network is to help further connect the cross-border business community by making a quality directory of business professionals in the industry.
Special offer! This is free for 3 months, and then will be a membership fee to continue.
We welcome any feedback or suggestions, let's work together to build a powerful network of business professionals.
– Mike Michelini
Host, Global From Asia
What Are The Benefits Of This App?
Sure, you can just use Wechat. You can find people by hopping into groups and posting your request. You will get a few people who see it, and then they will normally say "let me PM (private message) you". You then need accept a friend request from this new (random) person and start a private chat session. Or they add you, and then add you into another private group where you need to repeat your request and re-explain everything. This process is repeated a few times and by now you probably have the request saved in your clipboard ready to paste on demand (or if you're advanced, you are using Wechat favorites)
We want to do it a better way.
You need to connect with a supplier or service provider, Signup for our app, complete your business profile and go to "square" (like a town square) and then click the button "ask for help"
Inside this section, you will explain what you are looking for – write a title and write a description – adding up to 3 photos to help explain it even more.
Then post!
After that, this is what we suggest to do – share this (click on the top right) and post this into that same wechat group you were planning to share into anyway. Then people can share it to their friends, share it into other groups, and comment and connect with you.
You can have a conversation with them inside the GFA Network app – WITHOUT having to be their Wechat friend.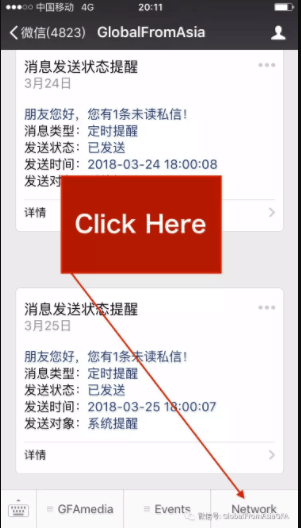 Because I don't know about you – but I don't want to have random people be my friend just in order to see if we can do business together.
If it works out – sure, send an email address, add each other on Wechat.
But this is like the "pre" of connecting. This is a "wider net to cast" allowing more people to see, search, and share your "ask for help" inside of Wechat.
Already we have seen faster and more seamless results in our community.
How to Use This New GFA Network Wechat App?
Simple – lets do it step by step.
Well – this assumes you already have WeChat – but if you do business with China, then you must! If not, signup for WeChat by finding the app in your respective mobile app App's store.
Step 1 – Find & Follow our Official Global From Asia WeChat Public Account
You can do this by either searching official accounts in your Wechat app
Or
Scan this QR Code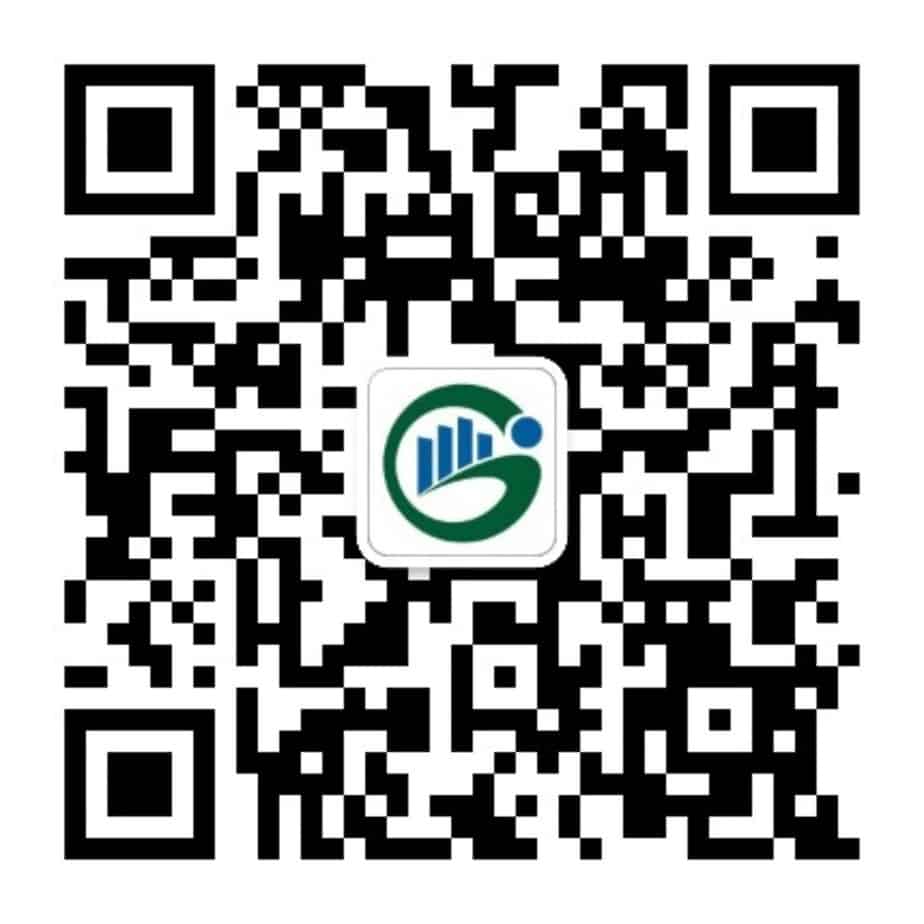 Step 2 – Register Your Account
We try to make this simple, but also want to ensure you have been verified – so we ask you to verify your email address (check your email for the code) and then also give us another friend's contact in case there is a verification need.
Step 3 – Complete  Your Business Profile
Tell us and our community who you are. And not your favorite movie and food – but who you are as a business professional. You can always update more information later, but we at least hope you can let us know
Your home country

Your current city (in China probably)
Your industry
This way, when you post your request, or people are searching for business contacts, they can find you and know you more. Again, this is for business networking, so treat it that way.
Step 4 – Ask For Help
While this step isn't necessary, this is the best way to get used to this new GFA Network Wechat app. Write something you are looking for help on (or someone you are looking to connect with) and add a photo or two if you can.
Step 5 – Share This New "help request" and Encourage Others To help
Now, here is where we can make something happen! Once you post your help request, you can share it to groups or private messages or on your moments. Here, people who aren't in your current friend network can see it (in those groups or friends who are sharing it in their networks) and engage back with you.
You can then message them (in the GFA Network app) or simply share emails or wechat with each other (depends on how close  you want to get right away).
Step 6 – Ask our GFA Community Team For Help
Our GFA community manager will help to share this request to the relevant people. You can ask us by replying inside our official account, or our team will regularly check for new help requests and spread the word.