Helium10 Software Suite is a pack of tools for Amazon sellers that caters all a business should need in order to succeed in Amazon—product research, keyword research, product launches, competitor spying, listing optimization, keyword tracking, hijacker alerts, and inventory protection—all these features and more bundled in one software.  Why purchase multiple Amazon seller software tools that only caters for a single need when there is a software that can offer it all for you? Helium10 Software Suite got all the features you need and more while you save yourself from all the hassles and all the unnecessary expenses in maintaining, monitoring, and optimizing your Amazon business.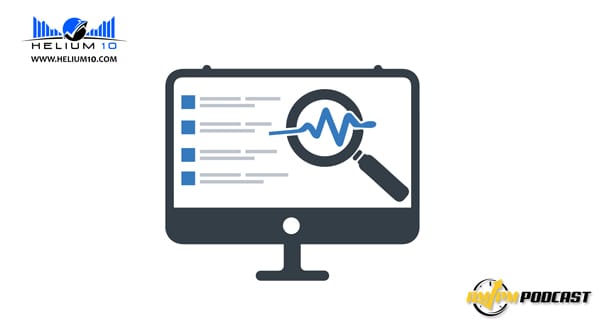 What are the Helium10 Software Suite's features?
Black Box
Black Box is Helium10's Amazon product and research finder tool. It is an efficient and useful product for new and growing entrepreneurs alike that are exploring for new products and services to try out. Results are tailored according to the user's specified factors such as your preferred niche, budget, category preference, and more. Our Basic Filters allow our users to search for new product opportunities according to specific categories as well as monthly sales estimates, pricing, sizing, and images. On the one hand, our Advanced Filters allow our users to search product opportunities according to trends and other metrics partaking to the product's performance over the course of the year. With Black Box, you can have access to a lot of crucial information about your product of choice such as monthly sales, number of competitors selling that product in the present, and so much more.
Magnet
Increase your product listing visibility on Amazon by making use of a keyword research tool to uncover some unique words that will surely drive traffic to your listing. In just one enter of a seed keyword in our software, Magnet will be able to pull the best keyword for you. Take advantage of this feature and your product listing will have the traffic it deserves. Search Engine Optimization (SEO) is important to every website/webpage and for your Amazon product listing to ensure it appears on top of the search results. It is undeniable that product listings that appear on the top tier of Amazon search results are deemed to be more trusted by potential customers and has a greater chance of being purchased. With Magnet, you can drive more customers to your listing, and boost your sales!
Cerebro
Easily one of our most popular tools, Helium10's Cerebro is efficient in providing its users with a simplified keyword research process coupled with an access to crucial information: customer search metrics. When you take your business in Amazon, it is essential to know what goes on in the customers' minds when they search for a product. All our software users have to do is to enter an ASIN and thousands of relevant keywords that you can apply to your listing will appear within seconds. This feature also provides information on how many competing products there are for a search phrase; help users track sponsored ASIN to determine the number of products advertising for a particular phrase; and deliver Cerebro IQ Score which identifies strong keywords that are searcher for often and have low competition. Through Cerebro, your listing will be surely optimized that will in turn, give your business an exponential boost.
Frankenstein
Product Search Engine Optimization doesn't stop at identifying keywords that can drive your product listing at the top tier of the Amazon search results. With Helium10's Frankenstein, our users can process an unorganized keyword list and convert it into a list of high-potential keywords that will up your game in Amazon product listing optimization. Frankenstein allows our users to organize, sort, and process your keywords within seconds tailored according to some criteria that you can tick on and off. Your huge list of keywords can be processed by Helium10's Frankenstein to form more effective and powerful keywords that you can filter and sort through the feature's provided output settings where it enables you to use deduplication filters, remove unnecessary characters and words, and sort keywords according to popularity. With this, you can surely improve your Amazon product ranking in the A9 search engine and get more clicks to your listing which can be potentially convertible to sales.
Scribbles
Complete your Amazon product search engine optimization by adding your best keywords to your Amazon Seller Central frontend and backend to ensure that your product listing is 100% optimized. Regardless of how many categories your listing falls into, Scribbles allows sellers to modify text field lengths disregarding the imposed character limitations for a specific category. With this software feature, you can use your relevant keywords to fully optimize your listing.
Keyword Tracker
This feature will allow its users to track and monitor changes in your ranking. Helium10's Keyword Tracker will save you the hassle of monitoring the rank of your keywords manually. With just a simple type of your URL or ASIN, you will be able to look at where your Amazon product page ranks for all your targeted keywords. This will help you monitor the outcome of your optimization efforts to your ranking over a period of time. You can also track other pages' rankings so that you can use this information to develop other strategies that will increase your edge against your competitors.
5K Checker
With Helium10's 5K checker, our users will be able to discover which keywords are being picked up by Amazon's algorithm. With what normally takes hours to manually check whether your keywords are being indexed, 5K checker can do this task within a matter of seconds. Through this, you can clearly discover which popular keywords you are not indexed so you can settle and take action for this to ensure that your listing is indexed for future searches. This feature also enables our users to spy on their FBA competitors in order to gain an advantage by finding profitable keywords that they can incorporate into their won SEO.
Hijacker Alert
With the help of our 24-hour surveillance software, our users can avoid losing not only significant sales from hijackers but also Buybox loss, Best Seller Ranking changes, Best Seller badge changes, product suppressions, and many more. This feature is automated so our users can be informed immediately from hijacker threats. This way, you can take action against these risks and keep your brand reputation protected 24/7.
Inventory Protector
Maximize profits and make sure your entire inventory is safe from being oversold when you do your product promotions. You surely wouldn't want someone to purchase your entire inventory at a discounted price. With Helium10's Inventory Protector, you can set the maximum order quantity for your entire FBA inventory. With this feature, you will be able to monitor which of your listings are successfully protected and which are still pending easily with no unnecessary hassles. Doing this manually is a tedious chore so having a good and easy to use software feature for this task is convenient and efficient.
Refund Genie
Refund Genie makes the process of Amazon seller refund for lost or damaged FBA inventory be a breeze. This software tool frees you from all the hassle of manually sifting through all your orders to check for possible Amazon FBA reimbursements for it will do all these work for you. Within a matter of seconds, you will be provided with a complete FBA inventory reimbursement report that you can review. After reviewing, you can send this report to Amazon for filing. This is hours or even days of work that you can finish within just some clicks—all possible with Refund Genie.
Trendster
Discover product trends with Helium10's trend analyzing tool, Trendster. With this tool, our users can identify clearly presented market trends from an entered ASIN or product keywords. Whether you are a new entrepreneur wanting to start your business on Amazon or an existing Amazon seller, this tool is useful for you. Whether you are sourcing for a new product to sell or already selling that particular product, you can take advantage of this tool by selecting a good business opportunity or know in which period of the year your product is actively selling so you can make sure your inventory is restocked often.
Mispellinator
Maximize your SEO by expanding your keyword list that will include commonly misspelled search keywords. This software feature will provide our users with misspelling variations for a particular keyword which they can use for listing optimization. In a vast marketplace with fierce competition like Amazon, wise entrepreneurs should never overlook on any opportunities to get on top like profitable commonly misspelled search keywords that you can use to your advantage.
Xray
Xray is Helium10's Amazon Product Research tool. It helps Amazon sellers decide on new markets to take on by providing essential market data to make sure our users will take on a right decision. Sourcing for products that will bring you greater success lies on competent and effective product research—Xray can deliver this to you. With this software tool, you can examine essential metrics like sales, revenue, historical  trends, reviews, and many more; which will help you make informed and wise decisions.
Why Helium10?
Helium10 best integrates the tools that pushes through your Amazon business to the competitive edge. It is the best in class, thus, it will surely give you more money and profits!
You do not have to worry about your expenses! You can have a free plan, ala carte plan, and a platinum plan! You can start a FREE TRIAL if you are hesitant at first!
Special Coupon Code for GFA Readers!
We hope this review helps you out – and if you want to get started right away – click here to get a special bonus.
* Get 50% OFF Your First Month When You Use Code: GFAVIP50
OR
* 10% OFF Every Month When You Use Code: GFAVIP10
Or click the signup button below! Best of luck w/ your Amazon business growth.
Sign Up Now
Reviews
0

out of

5

based on

0

reviews.
Overall rating: