The digital era provided many entrepreneurs and companies with opportunities, while at the same time bringing with it some risks and disadvantages. One of the prevalent risk many companies face these days is the protection of its intellectual property rights. The digital age made it easy for many people to easily steal and infringe on the rights of others, and the number of victims is steadily increasing.
Yayip is relevant to today's society, considering how ideas and products are easily stolen online. Yayip provides fast international service such as consultations, commercialization, and the like, and it is accessible to anyone.
A Comprehensive Intellectual Property Service Institution
Trademark Service
If you want to trademark your logo or company name, Yayip can help you accomplish the requirements. Trademarks and logos are among the most common problems many company faces, you don't want that. Yayip has over 10 years of experience in overseas trademark services, and it is an authorized agent of the State Trademark General Administration. You can expect a one to one after-sale service, and the application of strength agency is always guaranteed.
Patent Application
If you want to increase your chances of being recognized in the industry, applying for a patent can help. More companies can recognize you, and you may even have a chance of monopolizing the market if you offer niche products and services. Another notable change you can see for your company is the significant increase in your company value, thus attracting more investors for the long run.
Copyright Application
One of the important services Yayip offers is copyright protection. There are so many infringement issues going on in the digital world, and you don't want to become a victim. Whether you have a company or you're an individual seeking protection for your work, Yayip is for you. Yayip copyright items like artwork, software, literature, music, and the like. Whatever it is, Yayip has you covered.
Playing The Right Cards with Yayip
You never have to open yourself up for risks because with Yayip, protecting yourself is easy. Inquiring about the basic application and requirements is free, and they can always guide you through the process. They offer assistance to anyone and helps bring them a step closer to their goal. However, make sure you all have the necessary applications and requirements they ask of you. As long as you have the right requirements and there are no objections to your application, the registration requirements should be quick.
Global Solution to Rising Companies
As many companies start appearing, more and more risks begin to appear. If you're an entrepreneur, you want to make sure you protect yourself from these risks before engaging in any business. Yayip's comprehensive intellectual property service helps any company from various industries.
Yayip prides itself on protecting companies from any infringement, rights protection, and management monitoring. Compared to other services in the market, Yayip is a one-stop shop for every growing company. It is comprehensive and accessible to anyone.
The Leaders of Your Success
Yayip has over 30 team members, and all of them have an impressive background. All of the members have either graduated with a law degree, or science and engineering. Not only that, but the team also have a number of expert agents holding patent agency qualification services. With the experts in the team, Yayip is able to diversify its services and provide practical solutions and professional knowledge.
How Much Should You Prepare For?
The cost you have to prepare for always depends on the service you want to avail. If you're still unsure about the kind of service you want, here's a quick guide of the various service you might be interested in.
Trademark Service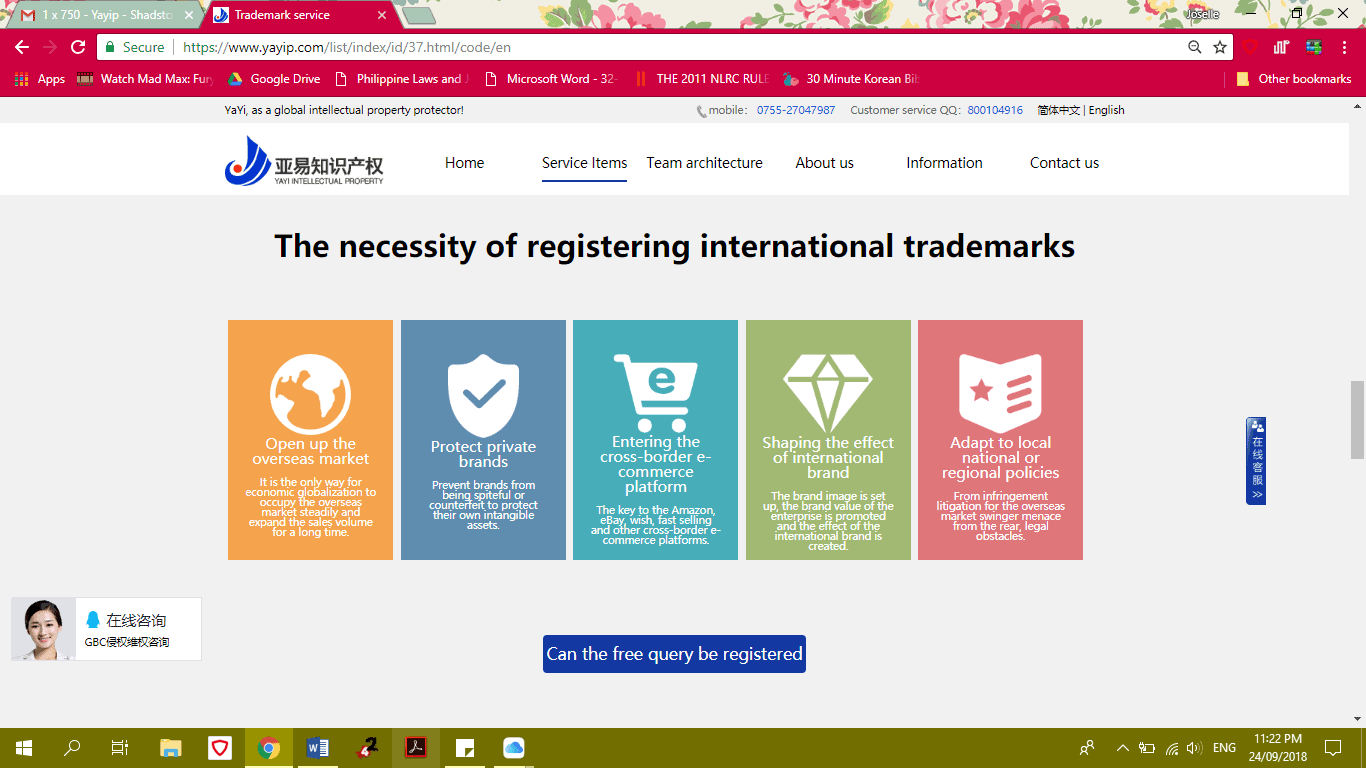 Copyright Service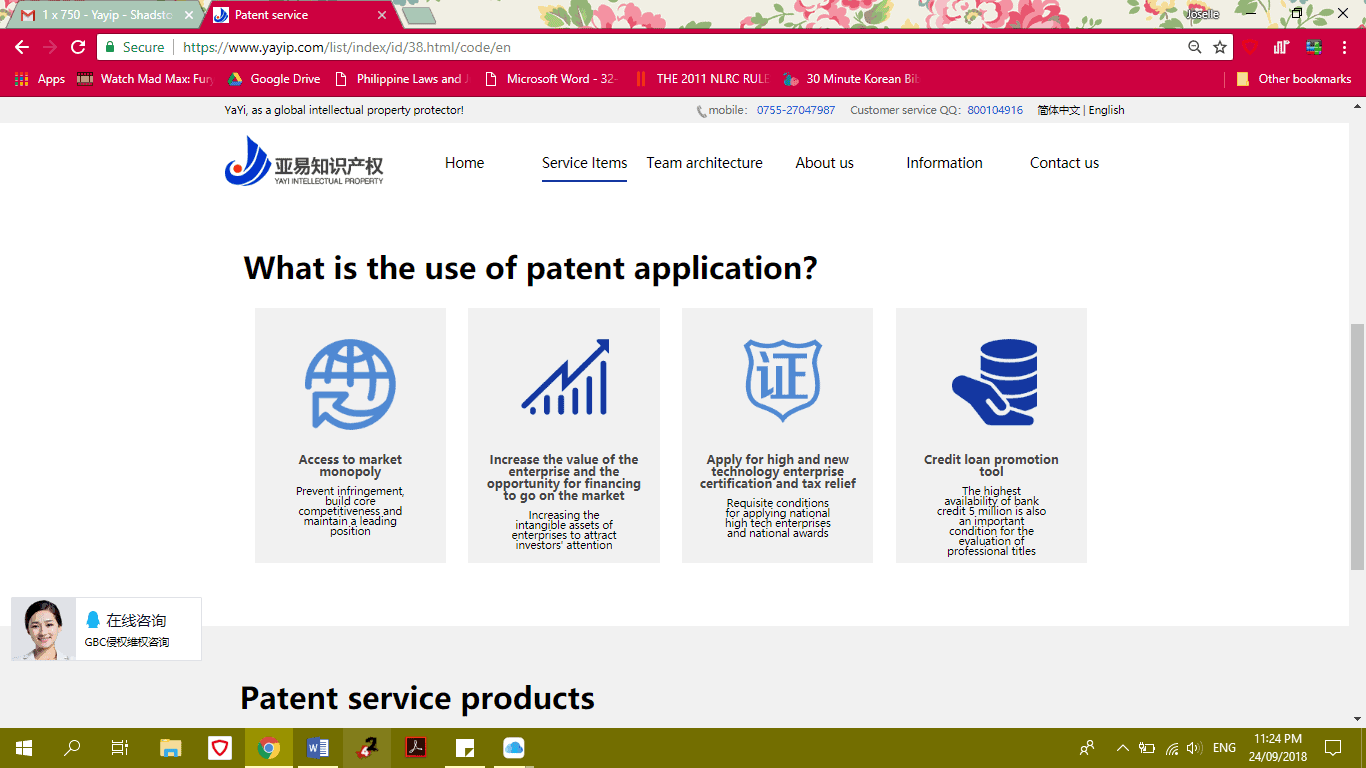 Patent Service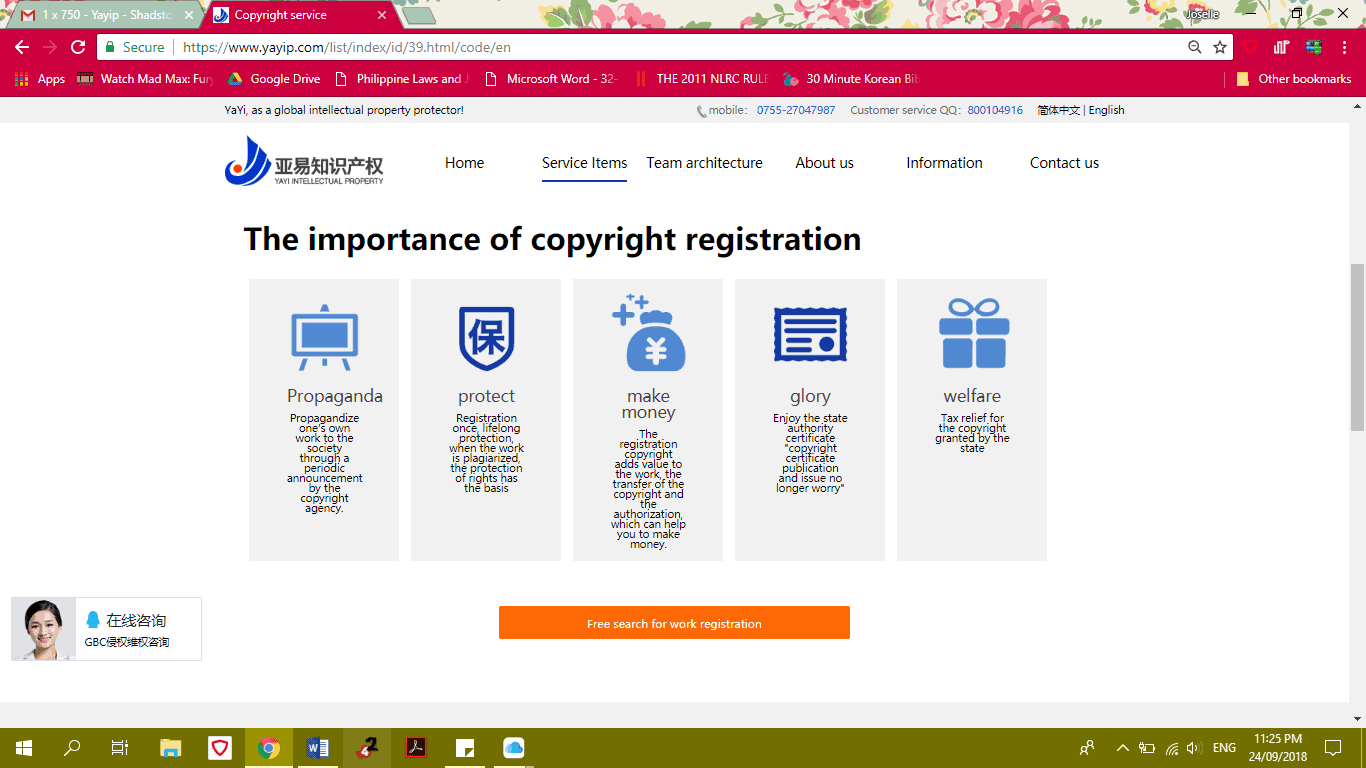 Why Choose Yayip?
Yayip is a one-stop shop for all things related to intellectual property. If you're just a new company, or even if you're an old one seeking protection, Yayip can assist you with anything. The key take away with Yayip is that you don't always have to stress yourself out when you're trying to build your company. With Yayip, you can grow and develop your company with ease.
Reviews
0

out of

5

based on

0

reviews.
Overall rating: