Sponsor Global From Asia
Get your brand in front of global entrepreneurs and e-commerce business owners.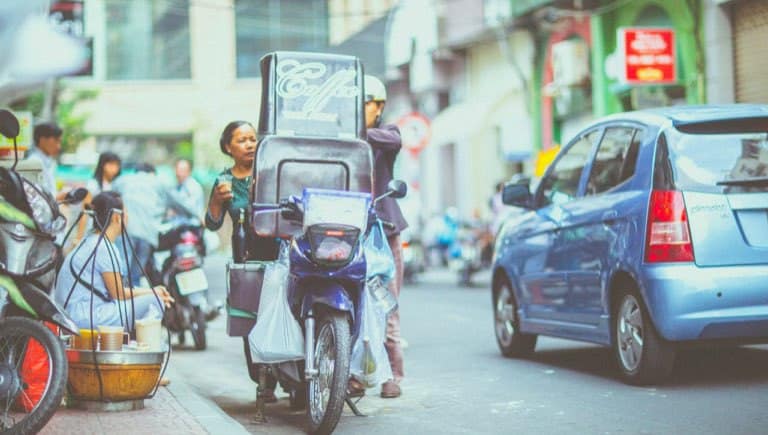 Partner with the GFA Community
Entrepreneurs with Asia related business
Growing global e-commerce empires
Traveling around the world
Let's Talk Sponsorship!
Ways We Can Work Together
We have plenty of ways sponsors can get in front of our audience. We work with startups all the way up to corporates, choose an option below that best suits you.
---
Cross Border Summit

Our flagship conference each year, it is the pinnacle of each year. Industry experts come from around the world to Shenzhen, China to share their knowledge to an audience of 200+ attendees that are doing cross border, global business. Having your brand associated with this conference is a great way to build trust and reach your target audience. Various options are available, please speak to a Global From Asia sales representative for more details and our sponsorship deck.

Meetups and Conferences

We have regular events throughout the year, from monthly meetups to our Cross Border Summit, we can get you in front of the right people. We have regular business events in the Asia region. Your logo can be placed at these events, on our banners, in our welcoming presentation to the audience. You can also attend the event to introduce yourself and your business to the audience. We have a few different style events, from a simple meetup to a full day business trip. Talk to one of our Global From Asia sales representatives and ask about the current calendar of events.

Global From Asia Audio Podcast

Our podcast has been around since 2013 and growing steadily with regular listeners. It runs each week on Tuesday at 10am Hong Kong time, and we can bundle sets of 15 to 30 second advertisements in the beginning, middle, or end of the show. Normally we bundle podcast ads with other types of media we have. We are regularly posting amazing podcasts and writing epic blog posts covering China, Hong Kong, and Asia business, lets talk!

Webinar Joint Ventures

Have a product that is perfect for our audience, let's get on a live webinar together and add value while asking for a fair offer.

Weekly Email Newsletter

We have a weekly newsletter that is sent out on Thursday evening 9pm Hong Kong time. This is a news resource for many of our subscribers that covers recent updates in the industry, as well as the latest content from the Global From Asia blog. We ad in sponsored sections to this newsletter and the subscriber base has been steadily increasing.

Wechat & More Channels

We have all forms of communication to our audience, both international and domestic China.
---
Bundles and Packages – Yearly Discounts!
We hope more than 1 of the available mediums above is interesting to you! We can make a custom package over 3, 6, or 12 months and get a special price. On top of the special price, we have seen that having your brand and offer repeated over multiple mediums is the best way to reach your target audience.
Create A Special Offer
We can work with you to make a special offer to our audience. This is for a couple reasons – one, it will give them a reason to immediately take action with your product or service, and two, it will help us measure the effectiveness of your campaign by tracking how many people use this offer.
Looking forward to a win-win! Any questions, please fill out the form and let's get the conversation going.
Let's Get In Touch!
Fill out the application form here to get started
---
Want to reach out another way? Feel free to choose your method of communication on our complete contact page.
Podcast
We have 2 podcast channels- Global From Asia interview series & our E-commerce business series.
Blog
We have 3 main categories of blog posts where we can work with you to create valuable content that will reach our audience and drive you leads.
Newsletter
Our weekly GFA Pulse newsletter goes out each Tuesday at 9pm reaching global business owners doing e-commerce and international trade.