There are a lot of agencies you may find online to help you with your Hong Kong and Asia based business matters. That means there is a lot of demand and need in the market for this service.
Here at Global From Asia, via our company, Shadstone Limited, we can help you and want to make sure you know why we stand out from the rest.
Today let's go through a few points.
Experience

We have been through the whole Hong Kong company setup and operations via our founder, Michael Michelini. He came over to China in 2007 and had no clue how to set things up. All this mis-mash of information and advice from people. Wishing there was a blog online he could trust, he had no choice but to find the information via trial and error.
This has now spawned into a full service agency to help new comers like you reading! And don't worry, you can read a ton of information and guides on our blog for free. Listen to our podcasts, or watch a few of our videos.
The first goal is to help make business easier and more transparent for global business owners.
Licensed Company Secretary in Hong Kong

We are an accredited company secretary in Hong Kong. We can register your company and have a license with CI (Company Incorporations).
This means we can represent your Limited Company when discussing with the IRD (Internal Revenue Department). Ask them direct about your filing status and license renewals, reducing headaches for you.
Clients have enjoyed this help as they are traveling around the globe and don't understand some of the letters that come in the mail. Especially when it gets ugly, when late fees or other scary letters come in. We can simplify the terminology, and also ask the tax department on your behalf.
Rest assured you are dealing with a qualified agency to represent you in Hong Kong.
Over 100 Podcasts + Countless Blogs

We want to educate the market. Our goal is to educate first, then sell. If the client doesn't understand what they are doing or what fees they are paying, then we haven't done our job.
We know how frustrating things are when you don't know what you're supposed to do. Thus we are always adding new content in as many formats as possible. From audio podcasts, to blogs, to infographics and videos – we aim to be everywhere.
If you enjoy this free content, we hope you will also consider our services. The service will be as good as the content, rest assured!
Wrote The Book On Hong Kong Business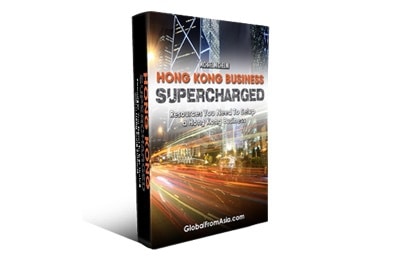 We have a full and complete guidebook on Hong Kong Business- titled "Hong Kong Supercharged". This is all our knowledge in 1 easy to reference guide. You can read this guidebook and do our job!
As a pledge to be transparent and educate, we have this guidebook. This will cover every part of the services we provide, so you can even do them without us or any other agency!
Education is our number one priority! As lifetime learners, we hope it is yours too!
Accept Online Payments

Don't want to send international wire transfers? Yes, we think it is pretty sloppy too. So from day one we have been accepting online payments via credit card, PayPal, even a few bitcoin transactions!
This is part of our mission to make business as seamless and easy as possible. We know you're traveling around the world, getting payments from all different countries and currencies. If there is a better way for you to pay us, please let us know and we'd be more than happy to consider adding that payment method.
Hong Kong business is also a bit behind on the payment methods, but quickly catching up. We're working hard to push it forward, and practice what we preach.