Need Quickbooks Hong Kong?
Looking to
your bookkeeping?

Need assistance and want to better someone to take charge of your and bookkeeping in Hong Kong?
Quickbooks has been working hard to come to the market and serve Hong Kong businesses. Today we're excited to say we are a Quickbooks Certified Pro Advisor.
A bit of background, for so many years I stressed out about running my Hong Kong based business. Everything done in paper, online banking limited, and accountants working with paper statements. In 2015 Quickbooks came and has localized their accounting software for the market and I am excited to share it with you.
Now there are more benefits to doing business in Hong Kong! You can see your business financial flows real time, online, from anywhere. I have to admit, I was getting by for years with Excel syncing on Dropbox and it is quite stressful and unclear. Having a good online accounting software takes your business expertise to the next level.
Let's dig in to the features.
Features Of Quickbooks Online

There are 2 ways to use the benefits of Intuit's Quickbooks software – the desktop version and the cloud version. The desktop is their original product, and it is a software you download and install on your computer.
But they have been investing in their cloud based version – which is what you'll be reading about today. The cloud means you don't have to install the software on your PC or Mac- and you can login online, from any computer.
Why is this beneficial? Well, it is easier for your business to get started as there is a free trial and then a small monthly fee. With the software you need to pay 100% upfront and then install it.
Second, when there is updates, you have to download it from the website and install it. Not sure if you've ever done that for software (I think of Mac OS updates)? But you can imagine the issues that might come up when features change and interruptions in workflow. With cloud based accounting, the cloud takes care of everything. It's online and you won't have to worry about technical issues on your computer and downloading updates.
Let's now go in feature by feature.
Check Your Books From Your Mobile Phone
Isn't working from anywhere an amazing thing? Just like checking email, you can now check your financial reports and status right from your mobile phone. There are apps for iPad, iPhone, and Android.
Download the app, login – and see the most up to date financial status of your business. You think a bit like me, as a small business owner we are so nervous about cashflow. It is a stress that the software alone can't take away. Yet it can reduce your stress – or at least alert you immediately when there are times you should be stressing.
Automatic Configuration For Your Business Needs
When you create an account on Quickbooks Online, you will go through a configuration process. It will ask you questions such as if you are a product business, service business. What industry you're in, and other details.
After completion, it will then setup your business with the chart of accounts. These will be the most common and relevant accounts and layout as others in a similar business model.
This will allow you to jump into your getting started and you can dive in to using the system.
Work With Multiple Users From Around the World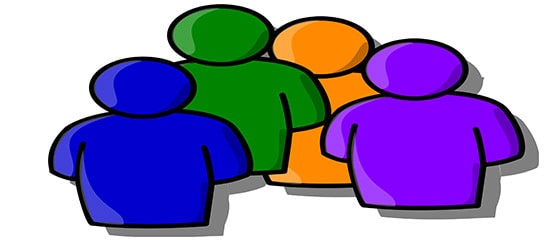 The world is flat is one of my favorite thoughts. It is a reality that is happening at a breakneck pace. Quickbooks will help you realize this even faster by using the Online version. I used to use the installed software version and sync it on Dropbox for my accountant to access. And don't even bring up the "conflicted file" situation we all get on Dropbox!
Now you can add extra users, they get an email invitation, and can create their own user account. You have full ability to grant access to certain accounts and other features depending on how much you want them to view and edit.
What kind of people will you add to your account? I would recommend a bookkeeper, which might not be your accountant. A bookkeeper doesn't need as much experience and knowledge (and certifications) as a certified public accountant (CPA). You can hire or contract someone who is more of a data entry worker.
This is where the power of the cloud comes into play. You can have this bookkeeper based anywhere, and work with them remotely. You can integrate your online banking and Paypal (more on that later) and the bookkeeper can work with you and reconcile (balance) the books.
You will then login and get reports. Even have it email you as an excel spreadsheet. Boom, bookkeeping done!
Multiple Currency: HKD, USD, Chinese Yuan, Got Em All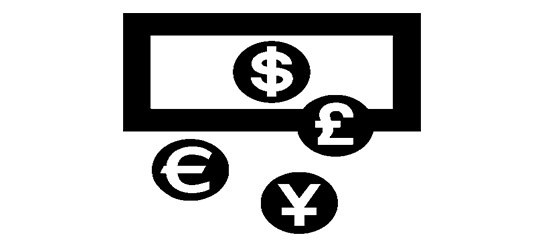 If you're loving international business but have headaches with the multiple currency issues, you're in luck. Certain plans in Quickbooks allows multiple currency.
The way it works is that per account or per customer / supplier needs to have only 1 currency. And then in the company settings you put in the foreign exchange rate. Then the accounts will automatically convert to your base currency in the system.
More on this in future posts, as this is important and needs its own dedicated guide.
Highlights Issues in Your Business
Once you start moving forward with the system and it collects more and more data, it will highlight parts of your business that need your attention. Maybe you have a client who is past due on their invoice, and has been a late payer a lot recently.
This can help you make more intelligent meetings with him or her during your next check in.
Maybe you have a great client who is paying on time every month. Heck, maybe you can give this person a bonus for being an amazing client. If you're bold enough, this could even become a gamification. Tell clients you will rank and score them based on payment timing and other criteria.
This gets done inside Quickbooks without a hiccup. Whereas if you're trying to do this with Excel or other softwares it would be a big headache. Now you can generate these kinds of reports and coordinate with your online team.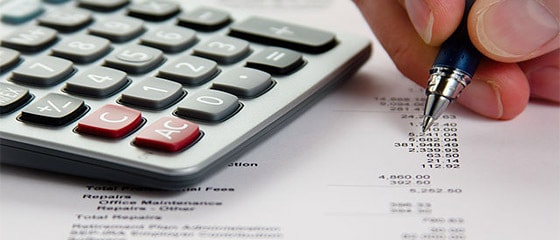 Create Invoices With Ease
A lot of new business owners struggle to create and manage their invoices. If you're like me, you started off with an Excel template that you would change and convert to PDF when you send to the client. It gets you started and does get money into the bank account.
But what happens when your business starts to scale. You'll have pdfs in your Dropbox, maybe like I was doing and share the dropbox to your bookkeeper, and run excel reports of who is late. But with Quickbooks online, you can auto-populate a ton of these fields and then email to your client right from the software. Later your bookkeeper can run a report of outstanding invoices, and you can follow up with those clients.
I've been using it for a while now, and it is way easier. Plus you can delegate to your team to create and send the invoice. This is because the client details and contact information is already in Quickbooks. The team member just has to enter the date, product / service details, price, and click send.
Send To Your Accountant
This is a big one for Hong Kong! Over and over again I talk to e-commerce and Internet business people setting up Hong Kong as their headquarters. This is awesome, but they want to do it all online! Always one of the biggest issues is how to file the books and deal with the audit.
Accountants in Hong Kong love paper! The government seems to still also love and prefer paper.
Let's hope Quickbooks being in Hong Kong helps fix that. With the "add your accountant" feature, you can let them access your books (you can control which access they get just like a regular user). This way they can download some or all the transactions, run reports, and here is the big one – print!
I understand entrepreneurs who live and travel around the world not wanting to courier receipts and documents across the globe. Yes, we are in the year 2015 already! So now let's leverage it and I'd love it if you can try this feature out.
Convert more accountants to use it, and I'm also going to have regular webinars for how to best use this for your bookkeeping and audits in Hong Kong.
Take Control of Your Expenses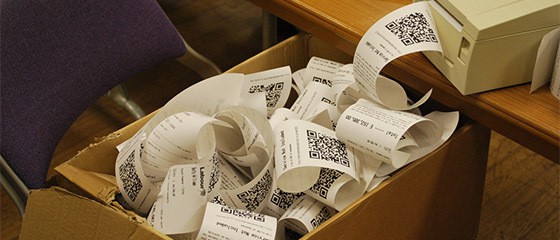 One of the biggest things that keeps me up at night is wondering where my money is going. This digital age with credit cards recharging accounts, one can imagine how it can get out of control.
Sure having a bookkeeper email you a spreadsheet or using a shared Google sheet can help. But nothing like having it on the cloud and accessible on your computer or smart phone. Run a report by vendor (company) to see how much business (and money) you have given them over a certain time.
Take control! When you're checking into an online service you're using, you won't have to make a to do to ask your bookkeeper to run a report for you – do it now.
Use Tags To Track Sales Reps & Commissions
Most B2B businesses have (or I recommend should have) a commission structure for their business. Having an incentive for both your in-house and external sales agents will keep them motivated to build you more sales.
But saying you have one and keeping track of it is a different ball park. This is where quickbooks comes to the rescue again. You can set tags on certain transactions in your books to tag who or what was responsible for the deal.
Later you can run reports by these tags and see how they are performing. You can also check by any kind of tag you can come up with. Example tags such as ad campaign, business division, or even a hack for multiple locations (rather than the specific multiple location feature).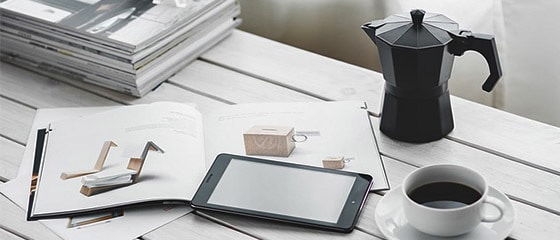 Automatic Data Backup
The cloud is great. That is, except when you're afraid that something might get mis-typed, overwritten, or errors in syncing. Most likely at least one of those has happened to your in one of these cloud software systems.
So here is a cool and necessary feature – regular backups.
And an extra note. Credit cards expire, get maxed out, life happens. If your billing fails with Quickbooks, it isn't going to cancel all your data right away. It will try a few times and worst case you're locked out of your account.
But your data is secure and held for you for up to 1 year.
So imagine you're traveling in a safari in Africa. Your credit card gets maxed out, and all your recurring subscriptions are bouncing. Quickbooks will bounce, and maybe if you don't take care of it for the few weeks you're on safari. All that happens is you and your team gets locked out of the account.
But.
You can come back home after the safari trip, update the billing, and unlock your account. Your data will be safe and up to date, back to business as usual. No stress.
Keeps The Hong Kong Tax Rates In Line
This Quickbooks version localized for the Hong Kong market – it will know what the tax rate to file is. Sure, it is a flat 16.5% – but I still love that at least it recognizes it in the software and takes care of it.
As there may always be updates with government policies, we can see if it updated here in Quickbooks. You'll also be able to automatically forecast what your tax liabilities are.
HSBC Business Online Banking Integration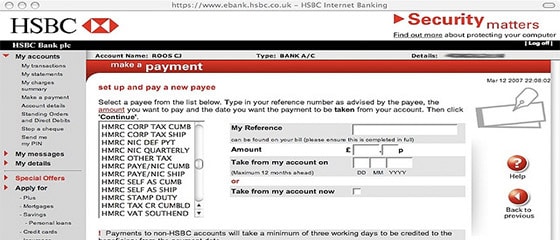 One of the bigger drawbacks about business in Hong Kong is the limiting online banking. As well as integrations with other SaaS online systems.
Until now.
Here is one that is awesome – it automatically integrates with HSBC business banking! When I heard from my account rep that this was possible, I knew people would be as excited as me.
Yes, I'm a geek getting excited about banking integration with a tax accounting software. I need a life!
You've been struggling with downloading statements and then dropbox-ing to your bookkeeper? Tired of all the questions back and forth about what each line item is – then you will be as excited as me.
Paypal, Braintree, Integration & More
Just like the above HSBC integration, Quickbooks has a few more on the list that are relevant to Hong Kong. Using third party integration tools listed on the website you can have automatic connection to these systems.
Please note these third party systems do charge a monthly plan separate from Quickbooks to integrate. I found that out during my research. These extra costs may still be cheaper in the end. Think about it, if you or someone in your team spends time entering it by hand, or dealing with a messy batch upload of csv spreadsheets.
The beauty of these integrations is that it automatically imports on a daily or hourly basis.
Three Different Plan Options
There are different plans for Quickbooks in different regions. If you're outside of Hong Kong, you may need to make sure you select Hong Kong from the international drop down menu. Just check to ensure that the URL isn't redirected to the country you're currently connected to the internet from.
I will focus on the Quickbooks Hong Kong version, billed in local Hong Kong dollar currency. You have three levels to choose from:
1. Simple Start
2. Essentials
3. Plus
This is all on the website, but I think my simplification and highlighting of the main differences and features will help you out.
Key differences for all accounts is the (1) Number of Users and (2) Number of Reports.
Going from Simple to Essentials Plan
There are 2 main differences (besides more users and reports). These include:
Hong Kong Tax Rates – the feature I discussed above, having the tax rate in the system and calculating automatically for you the tax liability.
Multi-Currency – This is a big one, if you're doing business in more than one currency, think this is a big reason to jump from the simple plan to the essentials plan.
Going from Essential to Plus
Moving from the middle plan to the full feature third option there are three features:
Inventory Tracking – if you're doing a product business, keeping track of inventory is imperative. I have been there for previous business, with the spreadsheets and the manual reconcile of how much stock you have multiplied by the price per piece and taking a sum total. With this plan, it will keep up to date for you.
Budget Tracking – Budgets, so many businesses don't use this and it holds them back. You can put in estimates for your business and keep track if you are on target or maybe burning more money than you should be. Why not let all your management be able to login and see this. Use this as a compass and key report during your all hands on deck management meetings to keep things on track.
Multiple Locations – If you're a local business and you want to separate the books for multiple locations. Let's say you own a chain of restaurants. With the multi-location feature you'd be able to run them all as independent mini-businesses. Keep track of top performers and ones that might be lagging behind.
There are a few other smaller differences and features. Thus I recommend checking out the official plans pay on the Quickbooks Hong Kong site to make sure you're aware of them all.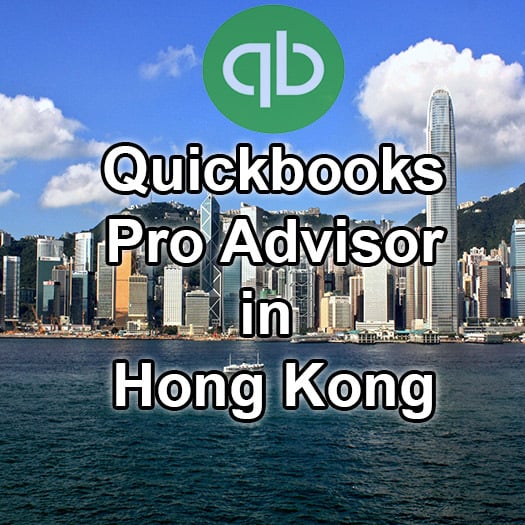 QuickBooks Online Cloud Accountant in Hong Kong.
Here is a quick note on how QuickBooks Cloud Accountants do in the rest of Asia;
· Enforce all their customer to use QBO, to streamline the operation for their own practice
· Provide full training to every customer. Make sure that they are following your best practice to record transactions
· Provide support service to customer. Whenever the client has questions in recording transactions. Do manual general entries for customer if necessary
· Perform review and do auto bank reconciliation on a monthly basis to make sure that all the things are correct.
· With QuickBooks Online as the core software for SMEs, provide bundle offering to clients by means of different software integration:
Example:
* ZOHO CRM QBO integration
* Paypal QBO integration
* Magento QBO integration
* eBay QBO Integration
If you are following this procedure, you should save huge amount of human resources. This is also true in the annual audit each year, as it will be so much more clear.
This is where Global From Asia shines. Our online business experience is much better than the other QuickBooks Cloud Accounts in the rest of Asia.
Let Me Help You Setup Your Quickbooks Business Account
I've prepared a full Quickbooks getting started video training course. I can offer this to you completely free when you sign up for a Quickbooks Hong Kong account.
Here's how to take part and get this bonus.
1. Sign up for your Quickbooks Hong Kong Account
2. Forward the confirmation email to support@globalfromasia.com. Of course please delete any personal billing information at your discretion
3. We will create the account and unlock the Quickbooks training program.
I'd love to hear how you're using Quickbooks for your Hong Kong business. Feel free to leave a comment below. Together let's figure out the best and most optimal way to operate and speed up our international businesses.
We believe you can improve your business operation by embracing this cloud software and getting your whole management team up to speed. Budgets feature is great too, to see if you're keeping your company spending on track or not.
So let's do this!
Quickbooks Online Bookkeeping Packages
Need Setup Help, Support, & Training?