If you are diving deep into Amazon and want to learn more about how you can grow your Amazon business, then this event might be the one you are waiting for.
What is this event all about?
In the Amazon Innovators Hackathon 2019, World Wide innovators will come together for a Mastermind that will blow your mind. Also in this event, you will know the greatest tactical secrets of Selling on Amazon and witness an invaluable networking that will take place.
When and where is this happening?
The event will be held on October 7 & 8, 2019 in the beautiful and electric city of Miami, Florida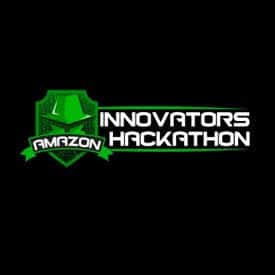 How much will it cost to be in the Amazon Innovators Hackathon 2019?
For 10,000 USD, you will get to learn benefit from all the tips, tricks, techniques and be educated on everything about Amazon that will be shared by the from World Wide Innovators themselves.
Who are these World Wide Innovators?
The Amazon Innovators Hackathon 2019 has an amazing lineup of speakers and experts. Here are the World Wide Innovators and see these Hackers unite for the event:
Howard Thai
Howard is a former top 100 Seller on Amazon and is known as a "The Professor of Amazon." He has single-handedly spearheaded the entire launch lifecycle and training of Chinese Amazon Sellers and achieves dramatic success.
MICHAEL HARTMAN: ROMANIA
Michael leverages innovative business models to generate profits via Amazon. He'll be showing offensive and defensive PPC search term report techniques as well as his employment processes.
DIMA KUBRAK: UKRAINE
Dima has been a successful Amazon seller since 2013. At this event, he'll be showcasing his "magic tricks" for hacking reviews, customer follow ups, and ranking!
DABING (DAVID): JAPAN
$20MM per year black hat expert will show you exactly what you need to do to protect yourself and your business from other malicious sellers.
KEVIN: CHINA
Kevin is one of the top "black technology" minds in China who makes millions on Amazon. He'll be exposing both the black hat and white hat techniques he uses in his business day to day.
LEO SGOVIO: ITALY
Leo is an innovator in the digital marketing space with over 10 years of experience. He is highly proficient in search and display advertising, the Amazon Marketplace, Facebook chatbots, and sales funnels.
CEDRIC WILMANS: AMSTERDAM
Cedric is an Amazon Seller, Consultant and speaker who will be sharing an arsenal of unique and practical strategies that you will be able to implement immediately after this event.
For More Information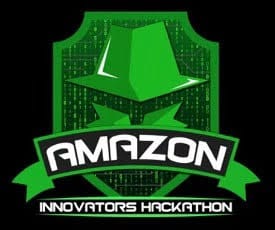 Special Offer for Global From Asia readers
All of you avid readers of Global From Asia, we have a special offer just for you. Just click on the link below and put in call code PROFESSOR and say GFA sent you, to get special VIP access.
Reviews
0

out of

5

based on

0

reviews.
Overall rating:
Leave Your Review