FreeeUp is a hands-on solution that helps business owners to hire remote freelancers online. They recruit and interview freelancers every week but only allows the top 1% into the network. Thus, it is given that they only introduce the talented and top notch freelancers.
With the evolving companies across the globe, FreeeUp facilitates a connection of the top freelancers in eCommerce, web development, and digital marketing. You do not have to go through frustrations and long interviews. Moreover, you do not have to suffer from ghosting freelancers. FreeeUp built a platform to hire remote freelancers in an easy, accessible, and entertaining way for business owners.
But, FreeeUp is not just all about the business owners. They also want the freelancers to have a reliable and long term work. It is their job to ensure the freelancers to have the best position to help them succeed.
How does the FreeeUp Marketplace work?

There are a thousand of businesses FreeeUp accommodate to save time and money for the hiring process. You can look for different set of skills found in top and pre-vetted freelancers across the world from $5 to $75 an hour.
Create a FreeeUp Account.
You can have an access to the top talented freelancers across the world without any monthly fees. It will only take not more than 10 minutes to sign up!
Request for the Freelancer you need.
You only need to provide the budget and the project information. Within one business day, you will be able to find the freelancer that you need. You only have to login to your FreeeUp account and click the 'Freelancer Request' button. There are details that you have to fill out and click 'Submit'. The internal team of FreeeUp will work on it and a freelancer that matches your requirements will be introduced to you after one business day.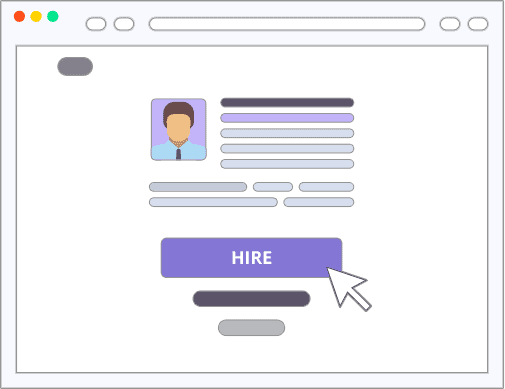 Hire the best freelancer.
You can conduct a 15 to 20 minutes interview with the given freelancer you are introduced. Make sure that they fit your standards by asking questions. If you have decided to hire the freelancer, add him or her to your FreeeUp account. If not, provide a feedback and you will be introduced to another freelancer.
Manage Freelancers via FreeeUp Account.
You can meet the freelancers and set clear expectations on his or her working hours, deadlines, and communication methods. The dashboard section allows you to view the hours billed by the freelancers.
Pay the Freelancers every week!
Freelancer hours are billed every Thursday. Payments are automatically withdrawn every Thursday from the payment method of your FreeeUp account.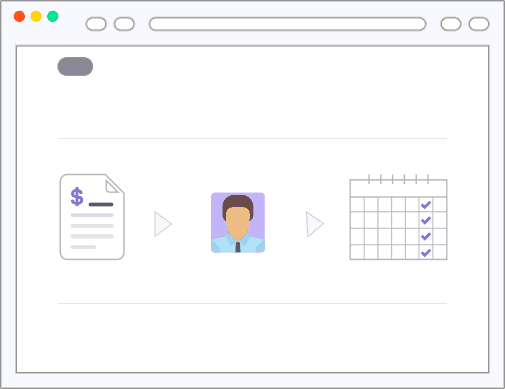 Who is the Best Freelancer for you?
There are three levels of freelancers in FreeeUp network that you can choose from.
Basic Level Freelancers
These basic level freelancers are perfect for those businesses that already have a system and process. Their per hour charge ranges from $5 to $10, these freelancers are from outside the United States.
Mid Level Freelancers
These freelancers are paid $10 to $30 an hour, they can either be from outside or inside the United States. They can handle projects on their own initiative.
Expert Level Freelancers
They are the strategists and consultants that can undoubtedly help expand and organize your business. These freelancers can be from the United States or outside. Their salary ranges from $25 and above.
How are these Freelancers become the Top 1%?
The internal team of FreeeUp recruits, interviews, and vets international freelancers each week. They based their judgments through the freelancers' skills, attitude, and communications. The applicants need to go through the following steps to become one with the Top 1%:
Step 1: Freelancer Application
This step requires the applicant to submit their resume or curriculum vitae, portfolio, short answers, typing speed test, and Internet speed test. Once the Freelancer Application is submitted, the marketplace reviews and decides whether the applicant passed the standards.
Step 2: One-on-One Interview
Only those who are most qualified can go through the one-on-one interview. The marketplace will let the freelancer applicant discuss their work history and pinpoint the set of skills they have already experienced. There are specific questions asked about their skills and tests their knowledge and attitudes on real life scenarios.
Step 3: Best Practices and Terms of Use Test
The applicant must prove that they have understood the FreeeUp Marketplace Freelancer Best Practices and Terms of Use, it contains the key practices needed to work professionally with clients. It includes the expected response time, handling emergencies, softwares, and best communication methods.
Step 4: Onboarding
The freelancer applicant provides all the needed details to create a FreeeUp account. Once their account is approved, they will be able to meet clients.
Step 5: High Standards
Each freelancers are expected to regularly practice the FreeeUp Marketplace Terms of Use and Best Practices. It helps the freelancers provide an exceptional service to their clients. If the freelancer fails to practice the Terms of Use, they will be re-evaluated and potentially removed from the network.
Why FreeeUp?
Scattered across the globe are talented and top notch freelancers. FreeeUp has helped a hundred of freelancers and provided business owners with reliable and exceptionally talented freelancers.
FreeeUp is focused on helping their clients find the best freelancer for their projects, while also helping freelancers looking for positions that will help them succeed best.
Reviews
0

out of

5

based on

0

reviews.
Overall rating: