OFX is one of the leading cross border payment providers that was founded in 1998. It was formerly known as OzForex, started by Matthew Gilmour in Sydney Australia. OFX provides global money transfer that is secure and cheaper than the banks for individuals and businesses. You can easily make a transfer with OFX via phone, using their easy-to-use online platform or their handy mobile app available on iOS and Android devices. Today, OFX makes 3,250 transfer daily in over 155 countries, it has currently 115 bank accounts in their global network and supports over 55 currencies including the following:
AED

AUD

CAD

CHF

CNY

CZK

DKK

EGP

EUR

FJD

GBP

HKD

HUF

IDR

ILS

INR

JPY

KRW
KWD

LKR

MAD

MGA

MXN

MYR

NOK

NZD

OMR

PEN

PGK

PHP

PKR

PLN

RUB

SAR

SBD

SCR
SEK

SGD

THB

TOP

TRY

TWD

TZS

USD

VEF

VND

VUV

WST

XOF

XPF

ZAR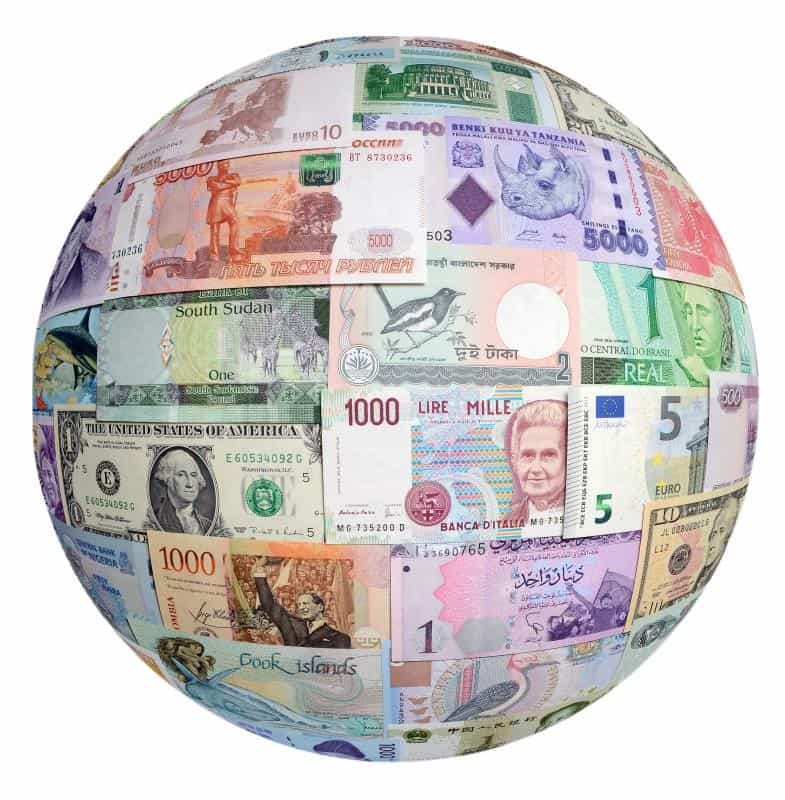 With OFX's low fees and low margins, 24/7 support, and nearly 2 decades' experience in the business, it has been awarded multiple times. One of these awards was an outstanding 5-star rating by Canstar – the biggest online finance comparison site with expert ratings in Australia.


Get started in 4 simple steps:
Create an account – Registration is free and could only takes not more than 5 minutes. After filling out the form, an OFX team member will call you to complete the setup and answer any questions if you have any.
Make your transfer online, via phone or using the OFX mobile app.
Send OFX your funds – after confirming your transfer, an email will be sent to you with a Customer Reference number in it and OFX's bank account details for you to send the money to.
OFX will then deliver your transfer – you'll receive a confirmation email when the funds have been deposited into the recipient's account.
OFX has several flexible ways to transfer your funds internationally including:
Single Transfers: 

Also known as Spot Deals or one-off money transfer. Spotted a great exchange rate?  Lock it in, send your funds, and OFX will do the rest. It is secure, fast and simple.
Recurring Transfers: Say you're paying a mortgage internationally; monthly payments are easy with OFX. With this tool, you'll only need to schedule the transfer and OFX will help you pay your mortgage internationally on time via direct debit and automated transfer schedule.
Forward Exchange Contract: This allows customers to lock in a rate today for up to 12 months to protect them against significant currency fluctuations.
Limit Orders: Eyeing a specific rate? Set a target and OFX will watch for your desired rate, 24 hours a day, 5 days a week.Once your target has been reached, OFX will notify you to complete the transfer.

Personal: Send money at home, invest a property abroad and pay your mortgage internationally, pay for your international study fees, pay for luxury goods bought online, or maybe transfer money when you move overseas.

Business: Pay your overseas suppliers or overseas staffs.

At OFX there is one standard fee of AUD 15 if you're transferring under AUD 10,000. If you're transferring more than AUD 10,000, there is no transfer fee.

If this is the first time you are transferring money with OFX, you may find coupons on the web offering 2 Free OFX Coupon Transfers on Signup!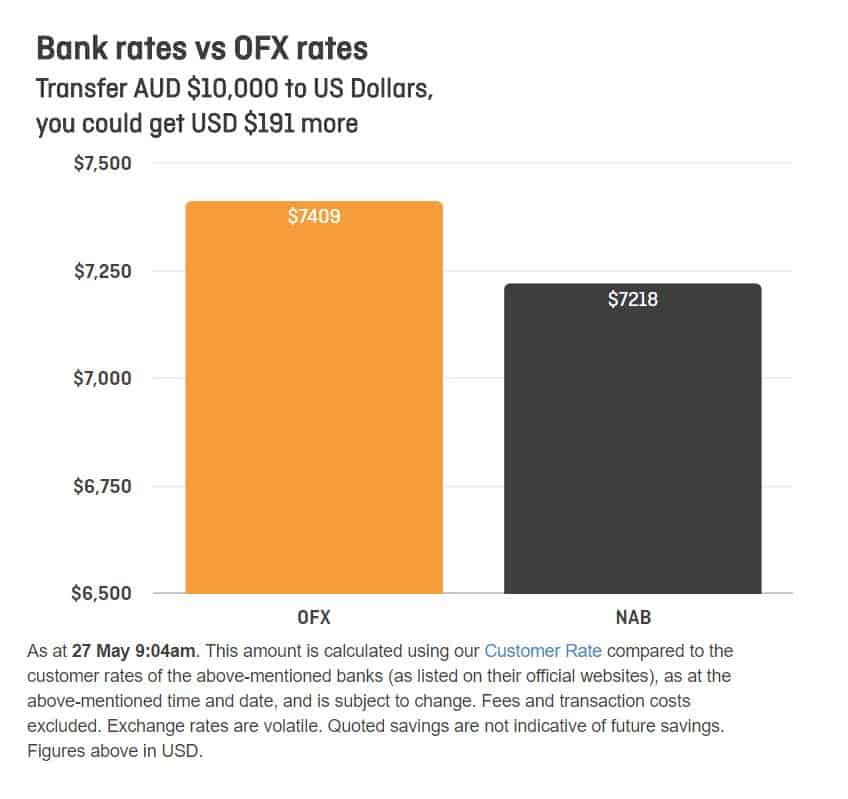 No maximum transfer. Sky is the limit.
Regulated by the following government bodies:
Financial Conduct Authority in the UK

Australian Securities and Investments Commission in Australia

Financial Crimes Enforcement Network in the USA

The Financial Transactions and Reports Analysis Centre in Canada.
24/7 Customer Support. OFX has Global support team in Australia, USA, UK, Canada, New Zealand, Hong Kong and Singapore.
Save up to 70% on the rates banks charge with OFX.
You can lock in a rate before sending them the funds.

Minimum amount per transfer is $150.
OFX isn't the fastest money transfer provider.
It can only send money to China for customers holding a corporate account with OFX.
Today, sending money internationally has been made easy by various financial services found online. OFX has been in this industry for over 2 decades now and we can say they are real experts when it comes to Currency Exchange. While there are over hundreds of companies offering the same service, some are even cheaper and faster, we commend OFX for its real bank beating rates on global money transfers and amazing customer support.
Reading over 3000 reviews from Trustpilot, we can say OFX is one of the most preferred global provider of online international payment services. Here are some reviews we found from people with verified orders:

"Good service, great rates, but the experience could be improved.
I have used them multiple times and will continue to do so." - Michael Ward

"Great way to transfer funds. Great rates. Much better than bank transfers." -Nicole

Still, there is still a room for improvement for OFX, like maybe speed up the transfer process and offer more currencies. For this we rate OFX a 4 out of 5 stars!
0

out of

5

based on

0

reviews.
Overall rating: