A single PPC Scope account can have access to multiple Amazon seller accounts. You do not have to spend half of the day figuring out on how to optimize the sponsored ads just within hours. You will have the idea what keywords shoppers use to look for the products. This market intelligence is important to optimize the product listings.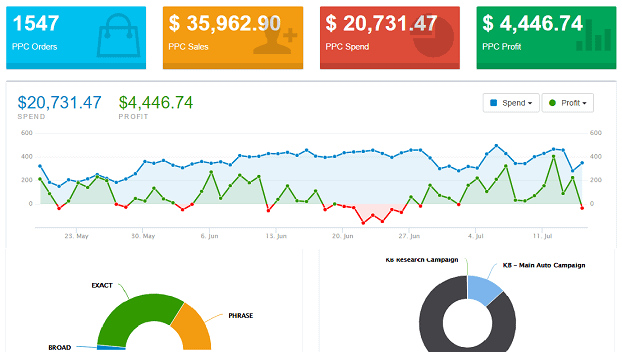 What can PPC Scope do for you?

Focus on how to enhance your business, do not worry about the numbers and statistics PPC Scope got your back. There is no hassle to remove the keywords or search term that does not enhance the sales of your business. Directly from the PPC Scope, you can change the change manager to negative exact match!
It is even easy for PPC Scope to increase the bid on the search terms or keywords that have low impressions yet high click through rate. You have it all on reflected on the PPC Scope dashboard. From your best to worst keyword performance, the profit from campaign and ad group or keywords are shown.
Those who are still beginners can start using the PPC Scope software and connect to the API coding. When they have grown their business, they can exercise bulk changes and analyze data comparison. All of the subscribers have an access to a private Facebook group wherein you can get an instant information about the trends of Amazon.
How much is the pricing of PPC Scope?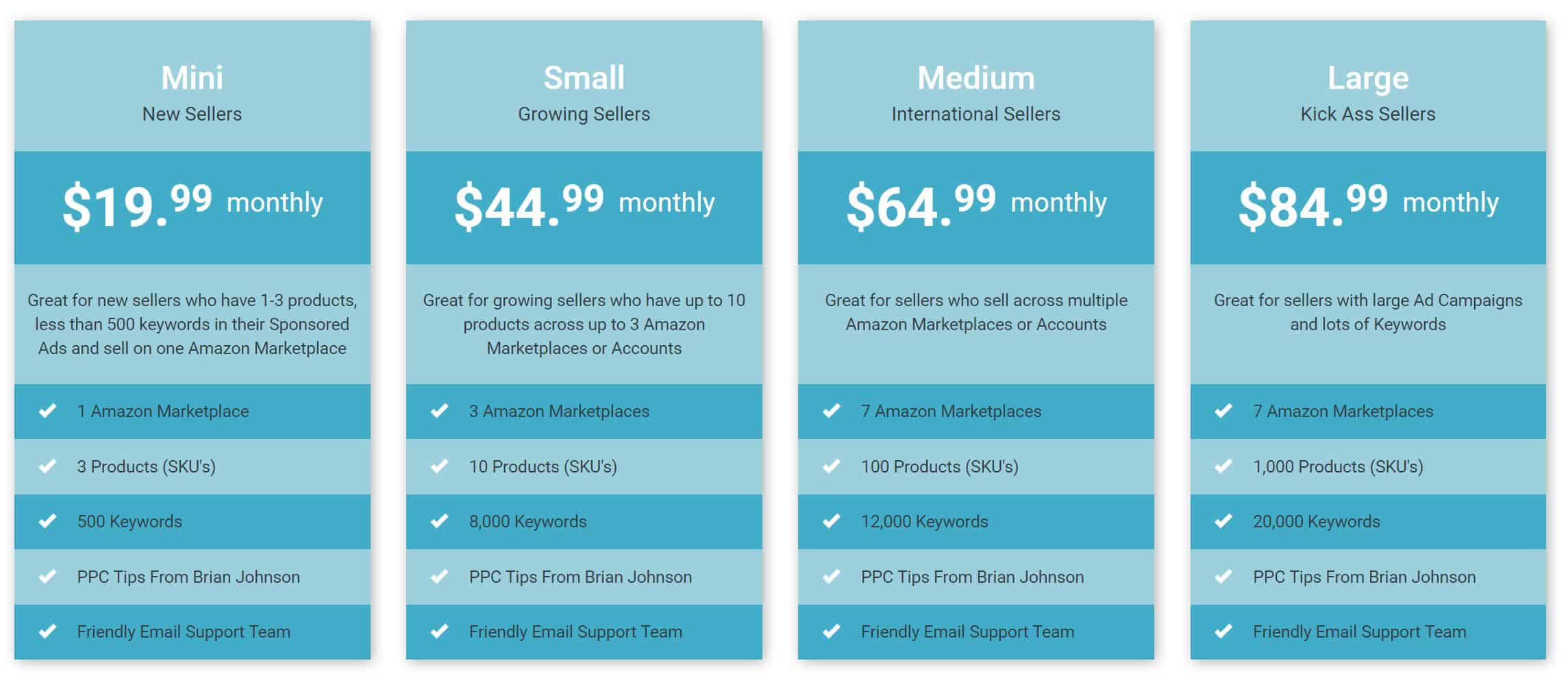 There are FOUR plan subscription you can choose from in PPC Scope!
Mini plan
For NEW SELLERS, PPC Scope suggests the Mini plan subscription. It will only cost you $19.99 per month. This is best for new sellers with not more than 3 products, and has less than 500 keywords in their Sponsored Ads. Moreover, the new seller should only sell on one Amazon Marketplace.
Small plan
To those who are GROWING SELLERS, the Small plan is offered for them. This is great for growing sellers who sells 10 products on 3 Amazon Marketplaces without using not more than 8,000 keywords. The Small plan subscription is billed $44.99 a month.
Medium plan
Moreover, a Medium plan is offered for the INTERNATIONAL SELLERS. These sellers are identified with 100 products across 7 Amazon Marketplaces with less than 12,000 keywords. These international sellers can enjoy these features for only $64.99 per month.
Large plan
Nevertheless, PPC Scope also provides a Large plan for the KICK ASS SELLERS. For only $84.99 a month, these sellers are able to have 1,000 products across 7 Amazon Marketplaces without having not more than 20,000 keywords.
All of these plan subscriptions include PPC tips from Brian Johnson, and of course, an access to the friendly email support team.
We recommend you to start your 21-day FREE trial today!
Why choose PPC Scope?

To sum it up, PPC Scope is an Amazon Sponsored Product that focuses on the advertising analytics and optimization platform. It helps enhance the ad performance, compares the performance between organic and PPC, improves target audience, and reduces the ad expenses while increases sales.
When you are still unsure on how to get a maximum profit with PPC Scope, you can have Brian Johnson guide you! If you do not know, Brian Johnson is the co-founder and industry expert of PPC. During the training section, you can exactly copy his strategies in the basic PPC concepts. Do not worry, if you are a member, you will have an access to the strategies, live Q&A webinars, and Facebook Strategy Group.
Start with your FREE trial and stay a step ahead with your competitors!
Reviews
0

out of

5

based on

0

reviews.
Overall rating: