Going about the hardest aspects of running a business is tough but rewarding. Part of the undertaking is maintaining the sustainable status of your inventory to pursue the constant growth of your business.
Are you carrying a heavy load in your life to ship your items, for example from China to the US? With the hassle of getting Customs clearance, paying costly duty fees, and protecting your goods, Simple Forwarding can be a vital part of your business to suit your needs.
Get To Know More About Simple Forwarding
Before, shipping items from China to the US was indeed a hard-hitting responsibility. There are provisions that the sender needs to consider that seem so pressing to get a reliable shipping company to have the item reach its destination still in the pristine state.
Now there is  Simple Forwarding which is a dependable consolidate shipping forwarder situated in the tri-states of New York, New Jersey, and Connecticut.  The company brings satisfying services for shipping needs.
It gives you the utmost comfort for domestic and international freight. The company operates ground, air and ocean freight services to ensure that you'll be out of the dilemma caused by running of stock.
How Simple Forwarding Works
Simple Forwarding aims to satisfy all the clients by guaranteeing timely and hassle-free assistance in transporting particulars. It, primarily, process delivering items from China to the US, including shipment to Amazon FBA worldwide.
It will take your stress out because Simple Forwarding will automatically obtain clearance from customs for your goods and the scheduling with Amazon is being done effectively.
The Team
Simple Forwarding has professionals and experienced service team to get the jobs done acceptably. The staff maintains high-quality customer service by making sure that your item is well taken care of from the time of receiving in the facility until it reaches your preferred destination.
The company invested in having licensed in-house brokers to be available all the time. These professionals are experienced in practicing the Customs clearance process and checking the security of the package.
Simple Forwarding Services
Air Freight
Due to an increase in sale, there will be times that you will need more items in stock to keep up with your business and satisfy your frequent customers. It is costly to import items via air, but Simple Forwarding can be your lifesaver. It offers you the best rates in the market. Through air freight services, you will have continuous replenishment of your inventory.
Simple Forwarding cares and helps you come up with the right decision. The team provides a free consultation if there a real need for air freight delivery before you go to the step of choosing the service. Air freight involves local charges, Customs clearance, and local trucking. With the help of the staff, you will able to determine and decide which option is the most suitable to meet your demands.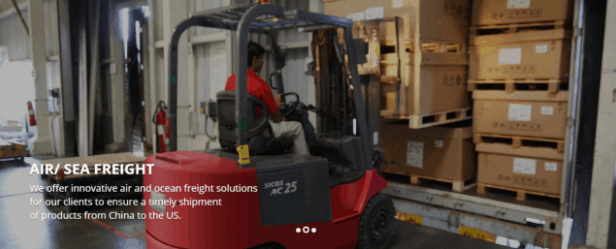 Ocean Freight
According to some importers, booking a container shipment is frustrating and intimidating. There are many things to accomplish that entails a long wait, requiring them to undergo multiple phone calls and emails.  Worry no more because Simple Forwarding can take care of all the contracts with carriers and can carefully assess them for you. You can always rely on Simple Forwarding that there will be no missing details.
When you book online, Simple Forwarding professionals will check the earliest vessel for you and helps you find an affordable rate to guarantee prompt shipment of your particulars. The online tracking system is always up to provide you with the progress of your request. The team promises to process the delivery as soon as possible within 24 hours upon approval of Customs.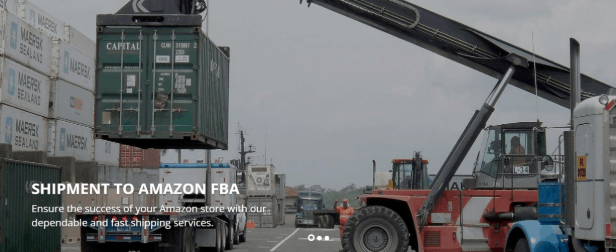 Ground Freight
With a vast network of carriers in operation, Simple Forwarding can always have the right ground freight rate that will be suitable to your budget whether you are a residential or a commercial shipper. All the ground freight carriers have mastered lanes to and from to make sure your package reaches the destination on time.
How Much Will It Cost You?
Simple Forwarding has three significant services to fulfill your needs excellently. With +100 rates available, the Simple Forwarding staff can always attend to you to find the fit service according to your budget.
Why Choose Simple Forwarding?
Simple Forwarding can import almost any particulars in any place. There is a list of suitable freight options to choose from based on your request and financial plan. Simple Forwarding brings you the fastest and the most cost-efficient way to deliver items especially from China to the USA.
Delays and additional costs happen because of provisions, like custom clearance issues. Simple Forwarding guarantees that all your items are being protected and being processed well with the help of reputable in-house custom brokers. You can always count on Simple Forwarding that all the cargo are still in optimal condition.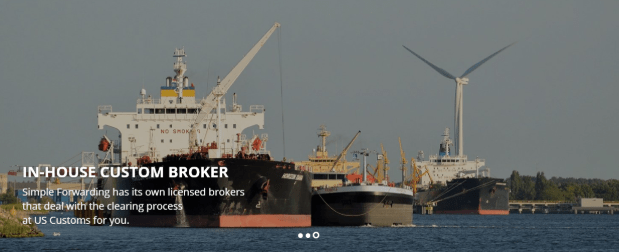 Do you care about your business? Choose Simple Forwarding, a dependable, prompt and reputable forwarder that values urgency, to be part of your business. You'll be fortunate to receive an extraordinary level of shipping deal anytime with a competitive rate. It is indeed a significant relief for your business needs.
Book online and customize your shipment fast, easy and free of hassle. Tracking your delivery is always available online providing you accurate and comprehensive details. Simple Forwarding values the right balance of cost and service. You can visit the official website and sign-up now!
Reviews
0

out of

5

based on

0

reviews.
Overall rating: