Have you ever wondered how goods and products travel around the world and come into your hands? Clothes, smartphones, laptops, and pretty much everything else we can buy. How do goods travel from production to the store where consumers will eventually purchase them? 
This is all thanks to a force that is mostly invisible to us consumers. It is called the supply chain. These are a group of people and resources that work together to deliver your goods. 
You may not see it, but the supply chain is an extremely complex process with numerous moving parts. As you can imagine, it is hard to handle this process. These are all dependent on various individuals and teams, as well as the tools that they implement.
It is easy for things to fall through the cracks. All it takes is for an email to be glossed over, for data to be inputted wrong, and for oversights in the whole operations for it to go sour fast. What's the best thing to do? 
Visichain Limited's Solution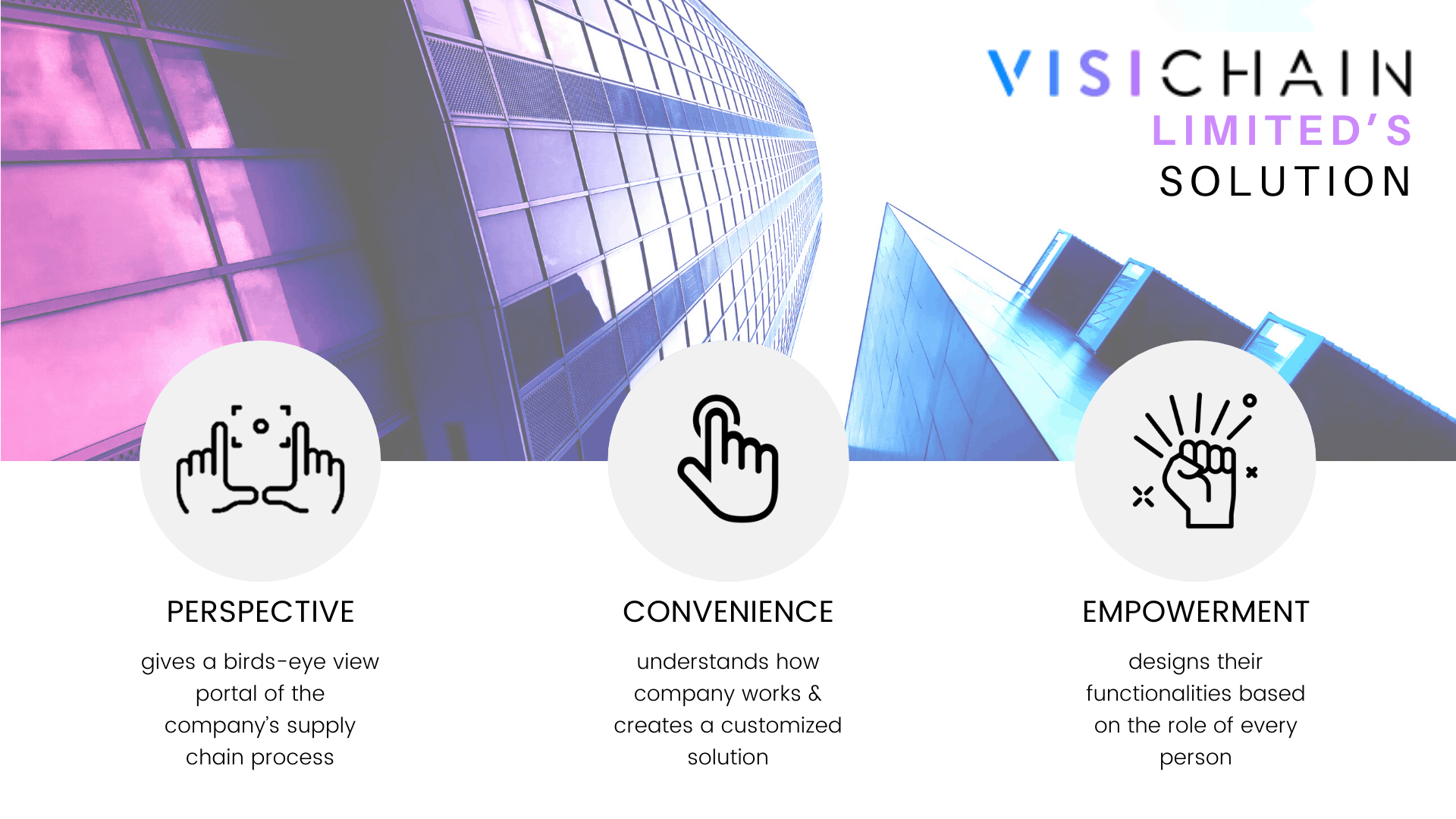 Thankfully, Visichain Limited brings their supply chain and IT expertise to the fore. With their offerings, they hope to improve the supply chain processes for companies. 
Visichain Limited is a consultancy firm that develops software devoted to the improvement of procurement and the supply chain process. They emphasize the automation of manual processes and providing a convenient platform for carrying out and monitoring tasks. 
In reality, they offer three things: perspective, convenience, and empowerment. 
The key difference that Visichain Limited has is their experience and expertise in supply chain and procurement.
Perspective
Imagine a portal that serves as the primary hub for all supply chain and procurement work. This is Visichain Limited's solution.
From this hub, it can kind of serve as a birds-eye view of the company's supply chain process. At the same time, users can delve into the various services and see how each person and part are moving within the system and contributing to the success of daily operations. 
As they put it, it is a transparent digital view of your real-time supply chain process. 
However, their tool is more than just monitoring the sum of its parts. The spaces and cracks in between normal tasks have also been considered and covered. 
The fact is, Visichain Limited has gone through these processes. They seem to know what works, what doesn't work, and what to look out for. 
They give this same oversight to their users. 
Apart from this, they have real time reporting available. Their reports are robust and dynamic. They are also customizable, allowing you to generate any report you may need to bring out the best in your company.
These reports include logs on productivity, supplier reports, auditing reports, and many others. 
The solution also allows for data security. Depending on the user, you can easily limit what they can and cannot see. This protects your company's trade secrets and data.
Convenience
Many companies claim convenience as a benefit of their services and solutions. For Visichain Limited though, it seems like they have made it a cornerstone for what they are offering.
Convenience begins with the nature of their offering. The fact that their solution is customizable is big. Other systems are set in stone. This means that companies need to change the way they work to fit the proverbial shoe. 
Visichain Limited removes this constraint. They create the best solution for your company by getting understanding how your company works. They strive to understand the process of your company and create a customized solution that helps to support and empower it. 
In this way, the shoe is made to fit you. 
The digitization also serves to streamline various processes. It is a huge benefit in using only one tool. It is another benefit being able to invite your procurement partners to use this tool with you. 
While Visichain Limited may offer a more effective and tailor-fit solution, it by no means seeks to eliminate your other tools if they work for you.
Instead, they allow for the integration and real-time syncing of all data into one hub. You'll no longer need to change from one tool to another. 
Real time tracking is also of great value to this system. You'll be able to know when the data was updated, who updated it, and if anything (and at what point) data was corrupted.
Empowerment
Visichain Limited's solution has something for everybody. They designed their functionalities based on the many different roles in the supply chain and procurement processes. The responsibilities of the relevant roles are integrated into the portal. 
These roles include the procurement team, managers, auditors, developers, the IT team, and even executives. It really has something for everybody.
Here are a few things that this portal can do for the various roles. 
The procurement team can use it to track the progress of suppliers and how the production targets are looking.

Auditors can monitor the health and safety action items. 

Managers can create tasks and workflows that optimize the productivity of the team.

Executives can manage their teams and workflows.

IT Teams can protect your company's data through a variety of ways.

Finally, developers can easily build and debug code with the logging of all the API activity. 
See a more complete list of role benefits below.


Value Added
You can see how Visichain Limited's solution can benefit your company. You may be surprised to find that they have more value to add if you work with them.
First, it is their speed. One company was interviewed about their workings with Visichain Limited. They were quite impressed with how fast they responded. In a month's time, Visichain Limited was able to take one part of the company's process into their solution for beta testing. 
The full release was ready in 45 days. They also mentioned that bugs were at a minimum.
Second, they already have a process for working with you in place. They have product consultants, product managers, and the developers on-call for daily discussions. They are committed to ensuring that they get it right for you. 
The reason it works for them is they have single points of contact for various needs. Their product consultant is the point of contact for solution design and specification. Their product manager on the other hand updates you on the progress of the project. 
Finally, and most importantly, Visichain Limited greatly values the partnerships they have with other companies. Even after they have completed your platform, you can still contact them for any concerns or support that you may need.
The Drawbacks We See
The only drawbacks we see are that this solution is great for large-scale companies with revenue above $1 billion USD. While it may be effective for small to medium companies, the true potential comes out with large procurement and supply chain teams. 
Another drawback is the development time. Customizability is emphasized, but that takes time. If you are in a hurry or don't want to wait, maybe an off-the-shelf solution is more for you.
However, the time you save with a customized solution will be worth it in the end. The time you give up during development is redeemed when you start using the solution effectively.
Contact Visichain
Visichain Limited offers a vast solution that opens doors to numerous possibilities and outcomes. One of the most important outcomes is making the whole procurement and supply chain process efficient for eventual financial success. 
Believe it or not, the various functions and benefits discussed in this review are only the tip of the iceberg. Visit Visichain Limited's website for more information. 
If you are interested in upgrading and improving your current system, contact Visichain Limited for an appointment now. You can avail of a free trial project to see how effective Visichain Limited's solution is for your company.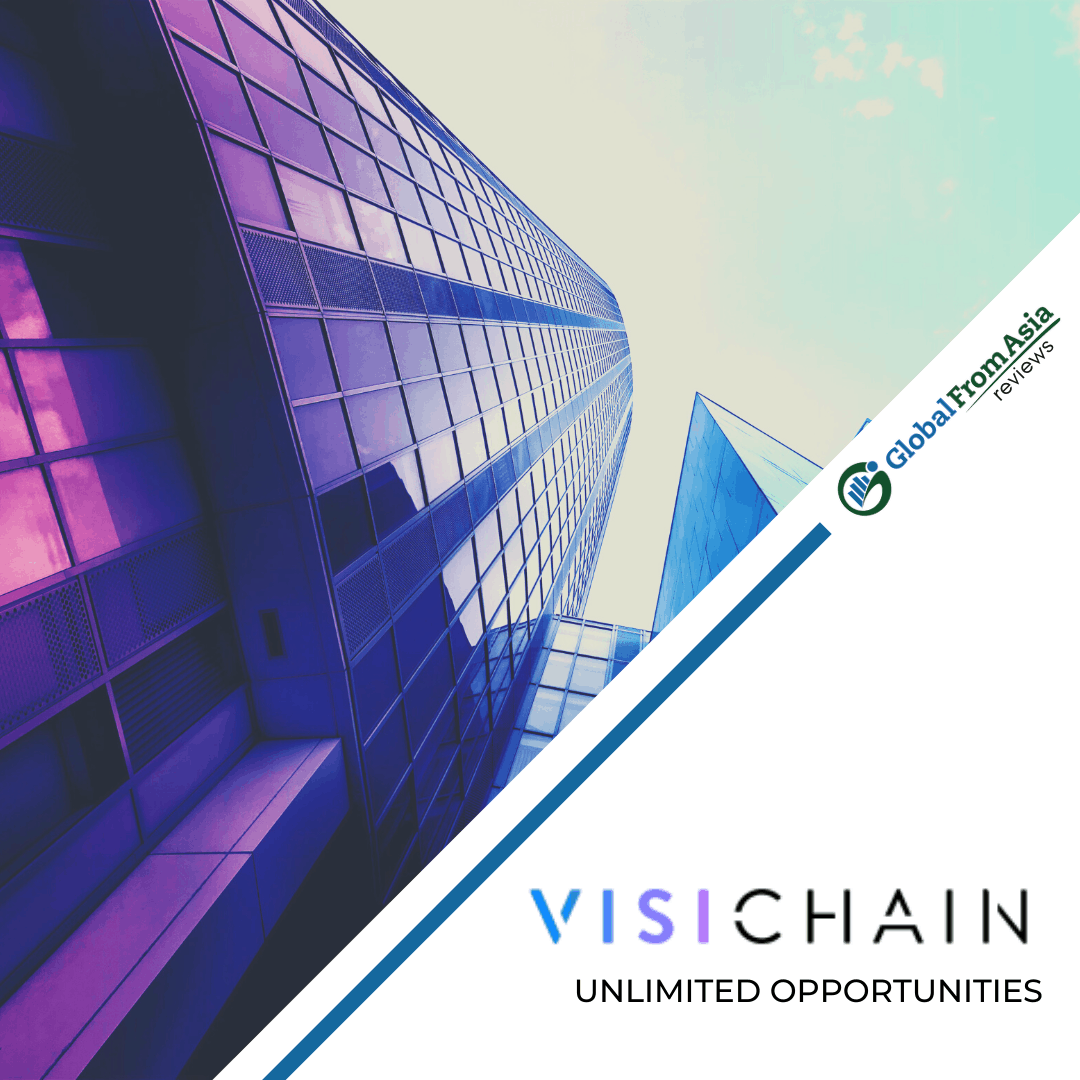 Reviews
0

out of

5

based on

0

reviews.
Overall rating: