Zonblast is one of the solutions being offered by Six Leaf, and since 2014 it has proven its stand to be the most proven ranking platform.
The company started in 2014. What sparked their outstanding service is the thought of how businesses build their brand and make their products known. It all started with a single blast that resulted to 100 sales per day. Their team has already mastered the art and techniques on how to decode the algorithm of Amazon. They know exactly how to get the desired results.
Zonblast works with Amazon US marketplace. However, you do not have to worry because they are working to expand to other marketplace in the near future!
Zonblast offers potent launch strategies for your business!

Brands have become more successful in Amazon with the help of the reliable and feasible launch strategy being taught by Zonblast. Have your business in 9 figures!
Solo Blast
The change starts here. This is the most effective, most reliable and versatile among the promo options. This product offers a one-time boost of the ranking algorithm. With a single blast, you will be amazed with the success it will bring to your business.
Wave4
This promo offers a multi-day promotion that will surely lead to long-term results. There are Amazon sellers who are competitive, their listings can solidify top rankings. It is known that the algorithm of Amazon reaches 3 to 5 days in updating the keyword ranks. Thus, 4 consecutive days of blast is a perfect method to dominate the category you are in.
Wave7
You have to be ready to dominate in high competition niches. A 7 consecutive days of blasting will stimulate the algorithm of Amazon. You can even launch new products or revive old listings with this promotion, and without a doubt it will rank straight to the top!
Pulse
This is said to be the most advanced strategy yet it is still evolving! This promo option uniquely takes advantage of the algorithm of Amazon. Every other day, this option provides maintenance for the critical marketing campaigns. It gives you more time for your promotion while having a lesser toll on the inventory.
Custom
There is still more, you can customize your strategies! This is a new feature of Zonblast where you can customize the frequency of which you offer your units. You can blast for two days or six days straight! This is an open calendar that allows you have the flexibility to manage your business.
Available URL Options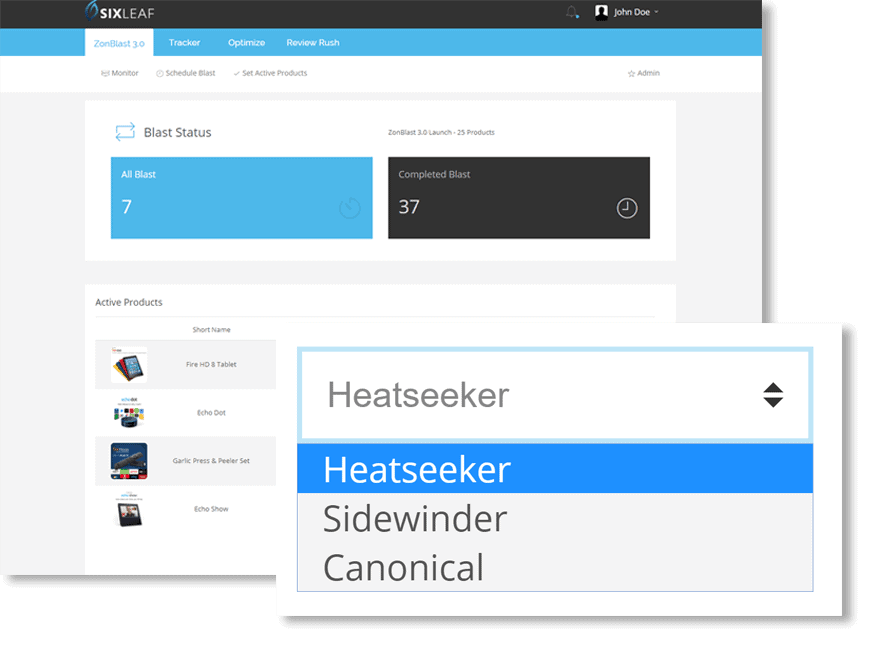 Powerful URLs are part of the strategies by Zonblast. The following are the latest URL tool:
Heatseeker 2.0
A go-to tool which is also the cornerstone of their long-term strategy. It feeds the Amazon algorithm with natural and organic methods to ensure a fast and sustainable rank.
Sidewinder
This is a new URL option that has the ability to lock down the brand and enables the promotions to enhance the ranks for relevant keywords regardless of its organic position.
Canonical
This option allows a limited ranking capability, it also taps a catalog-embedded URL.
Prices to have access of Zonblast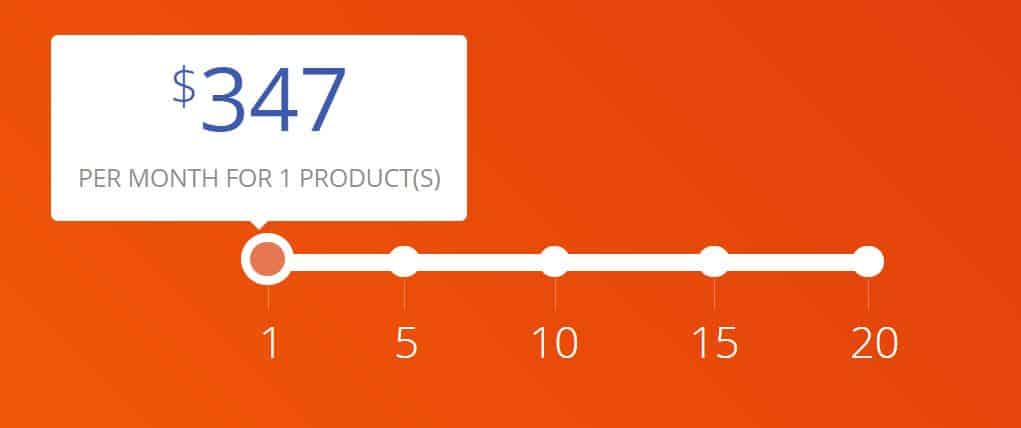 This is the most effective and fastest method to launch a product, make a brand known, and build an empire on Amazon. Have an access per product, you will gain access to all of the features of Zonblast.
A month of:
1 product starts at $347.
5 products is for $1147.
10 products will start at $1997.
15 products will cost you $2597.
20 products is for $3097.
Why Zonblast?

The platform of Zonblast helps you with promotions or blasts for your product and brand. There is no problem as it fully complies with the Terms of Service of Amazon, and whenever there are changes they ensure to immediately abide with it.
A friendly reminder that this is not a review service, but a promotional one. They will provide you a successful result for your product and brand.
Reviews
0

out of

5

based on

0

reviews.
Overall rating:
Leave Your Review