Amazon FBA Setup
Get Your Amazon Seller Central Account Setup and Rockin'
Are you opening a company in Hong Kong or Asia and looking for help getting setup and optimized on Amazon?
Then our Amazon FBA setup service is perfect for you!
Order Now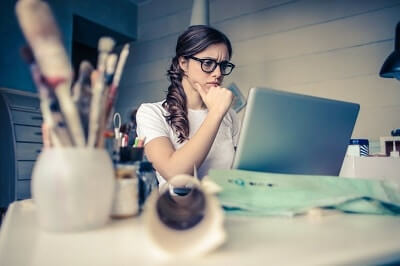 Get The Information
Work with our experts and get the expedited service you deserve.
Skip the Stress
We all know how stressful it is to get things rolling with Amazon, we are excited to help you out.
Stop Searching and Hassling Around
Stop wasting time (and stress) searching the internet, watching Youtube videos, and hoping you are setting things up right. Work with our professionals on configuring the account, connecting the company documents, the banking connection, and other steps needed to ensue you have all the information needed and submitted to get rolling.
What does this service include?
* Amazon FBA configuration Call – One thirty minute consultation call where we discuss your business situation, where your current Amazon business is (if applicable), the strategy for getting setup, listings enabled, and business or personal account to start.
* Document checklist assistance – As the Amazon Seller central account process becomes more stringent, the length of documents required grows. Let our expert time expedite the process and the search process by helping you get the right business documents setup.
* Guidance through the setup process – this is an ongoing process, and our team will follow along with you from start to launch. Ask us questions, get the answers and information you need to answer Amazon quickly to get ahead.
* BONUS – brand registry assistance. As a free bonus for our clients we will work with you on how to file your US trademark and get the brand registry process in the works. This is necessary for those who want to get the EBC (enhanced brand content) features in your Amazon product listing.
So what are you waiting for? Time is money as they say – and the sooner you get your account in Amazon open, the listing live, the sooner you can get sales into your bank account.
"It was the most wonderful online workshop. A lot of fun too!"
~ Sarah, Nigeria
"Mike and Ivan were very informative and also entertaining!"
~ Chui, Singapore
Consult
$497
---
One 30 minute call
2 emails
Get answers
---
Order Now
Setup
$1,997
---
Two 30 minute calls
Email support
Document assistance
Custom screen sharing
Assistance through setup process
---
Order Now
Restructure
---
Moving FBA into Hong Kong
Three 30 minute calls
Email support
Document assistance
Custom screen sharing
Assistance through setup process
---
Contact us
How long does it take?
Unfortunately we are not Amazon 🙂 Depending on your situation, it can take a couple weeks to a couple months.
How much does it cost
Our pricing is based on the situation you are in, we have different packages to suit your needs.
The clock is ticking, now is the time
Do this really cool amazing service starting today!