---
Surround Yourself With Business Owners Making Things Happen in China
---
About Enter China
Looking to work with a group of entrepreneurs and business owners on your product business involving China? Global From Asia is proud to announce that we are strategic partners with the EnterChina.co community.

So What Is Enter China?
Enter China is the first online community for business owners and entrepreneurs to connect with each other and grow their product based businesses. For those who have done a product business, we all need to deal with China in one way or another.
Our Mission
Help 500 entrepreneurs and business owners build their businesses smoothly involving China
Our Vision
Make China and the rest of the world a turnkey business combination.
We all know how hard it is!
The Enter China community was build as a support network, a mastermind, of people who have been there, and done that. Or people who are just starting out. We are all action takers!
The members include people who are in businesses such as:
* Crowdfunding campaigns – working on their Kickstarter and Indiegogo campaign.
* New product development – building a product from scratch and looking for others in their shoes.
* Amazon FBA – e-commerce sellers buying their products directly from China.
* Moving to China – entrepreneurs looking to establish their business in China and looking for the right network to plug into
* Growing their China business – again, this is all about business in China. If you want to get in the fast lane, plugging into Enter China will get you there.

Ready To Learn More?
So, without further ado, we at Global From Asia welcome you to check out the site and the offer. Hop on over to Enterchina.co/join and read more details.
Not only read the details, but see what the members are up to. See the testimonials of entrepreneurs who have come in and taken their business from zero to launch. We hope to see you on the inside.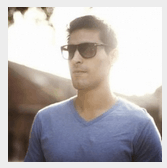 How do I manufacture a product? This is the question I needed to answer. Surrounding myself with other entrepreneurs like Tim & Nick is undoubtedly what helped me achieve a nearly $400K crowdfunding campaign. Do yourself a favor – Listen to Them.RYAN BELTRAN | ORIGINAL GRAIN
The guidance of the Enter China community helped me take an idea to a validated business in under 6 months. If you want to build a product, brand, and personal value, you'd be foolish not to join this manufacturing program!WINSON TAM | ALL SEASON SWEATS


I had worked with suppliers in China for two years, but the Enter China completely changed my experience. I met a welcoming, helpful group of people facing the same challenges as me. We shared advice and helped each other with our businesses.FRED PERROTTA | TORTUGA BACKPACKS