Are you interested in opening a company in Hong Kong?
And you want to have a super duper company name.
Where to start, who to talk to? Is there a database where you can search?
Don't worry, today we have you covered, and finding a name of your company is easier than picking one for your baby!
Brainstorm Ideas

First step is to just start brainstorming. I like to have a big empty piece of white paper and go nuts.
I also think about names that are memorable for me. Ones that have double meaning are ideal.I like my company name Shadstone – because it has 2 meanings – one the public thinks of as shadstone and stone together – a company behind you that you can trust – but the other meaning is that it was my nickname at Wall street!
I know how stressful it is to pick the right company name. But really, is the company name and the product, service brand you are offering the same? Many times not.
Let's start digging now
Start with Company Name Search

Once you have some company name ideas down on paper, time to try to see if they are available.
Hong Kong, being as transparent and awesome as possible, has a freely available online database to search company information. This can be used for many amazing things, but for today the purpose is to ensure that your company name you want is available in the Hong Kong business registry.
While many may say it doesn't even matter what your company name is, I feel it does help you look more legitimate, and when you send clients your bank payment details, having a company name that matches your website should help ensure trust. You can also buy a shelf company that has a name already if you really don't care and just want one fast. Also a lot of us have our products and brands under different names from the corporate entity. Just food for thought.
How to do this search? So easy! It's in both English and Chinese, so don't worry. Go to this link: http://www.icris.cr.gov.hk/csci/
You will then be asked if you are a registered user or not. I have never needed to register, maybe if you become a high volume user you can make an account, but I have done just fine using the unregistered version. Their website does definitely need a fresh upgrade, but please don't be too intimidated.
After clicking in, you will have a pop-up window and here you can search by many various methods, but for today's use I suggest just keeping it simple and searching by "Company Name".
You can even check up on friends, competitors, suppliers, or client's company information as well. So many people I know have yet to use this awesome and freely available tool!
Hopefully after this exercise you are confident on a company name. And in the future, as you do business with other Hong Kong companies, keep this resource on file as you can search them out and find out ownership structures and other interesting facts!
Lets' do a Sample Name Search
Let's do a quick example on a name search with the system we just talked about. As the example we will use my company, Shadstone Limited, which is the owner of this book and a lot of my online assets. A couple more points to clarify:
'Left Partial' or 'Exact Name'
When starting to do your search, you have two choices for name search, left partial or exact name. It defaults to left partial which is what I recommend.
Left partial means that if any of those words are in any company name, active or old, they will come up. Depending on the word you are searching, this may turn up a lot of results, and the database returns up to 500 results per query.
Certified Screen Print?
Throughout the system you will be offered prices to pay for certified screen prints – this is because they do not want you to use print screens from the search as proof or receipt for anything. If you plan to use any of this for any type of professional use – you should purchase the right to take a screenshot.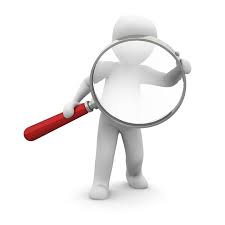 View My Hong Kong Company
So I just did a "left partial" search by "shadstone" to see what companies come up for this keyword. I am the only company in Hong Kong (so far) that has any mention of this keyword Shadstone as of writing this book.
If I am searching for company names, I may not want to use this name anymore, so I may go back in the search box to search for other keywords I want to register my company with.
Try it out for yourself to get comfortable with the process. I still get a bit jittery when I look at Chinese and English websites all mixed together, but it is something you need to get accustomed to when doing business in Asia.
Can Check Company Details
If you're curious, you can click into the search results of various companies, find out their CR number (company registry), their full company name in English and Chinese, company type, when it was incorporated and whether it is active or not.
So you can get the idea, this is not just for your own company name search but you can also search companies you are doing business with as well!
Notice there are options in a drop down to do even deeper research on the company, the owners, etc.
Specific Requirements for Company Name
There are two main requirements in a company name you should be aware of, pretty straight forward:
Must have "Limited" at the end (Chinese is 有限公司 )
Cannot be both English and Chinese (Traditional) in the same name (but can have a separate English name and Chinese name)
More details on "Company name guidelines" can be found on http://cr.gov.hk
Hope You're Inspired – Now Be Creative!

Let's not be too generic here. Think about company names that you will want to look at on a regular basis.
While there are shelf company names you can buy and just use, they will have pretty generic names like "Great Rainbow Limited" or "Profit Sky Limited" (sorry if those are someone's company names in advance, this is just an example … they might be great names to someone out there)
##What Is your Company Name? How did you come up with it?
I hope you enjoyed this guide! Now it is your turn – what is your company name? How did you come up with it?
Share with us in the comments!