A GFAVIP membership is a great opportunity to grow your cross border business. Signing up for a membership instantly connects you with professionals and experts who understand what it takes to make a business succeed.
You also gain access to an invaluable contact list, 1 on 1 sessions where you can ask all your burning questions, and a community of like-minded individuals all striving towards the same goal.
While business is all about who you know – and you definitely get in touch with people in the know – the GFAVIP membership takes it a step further by offering various resources and tools. These include things like informative podcasts, roundtable discussions, and exclusive offers and discounts just to name a few.
If that isn't enough to tip the scale and entreat you to join, Global From Asia is offering you more. If you sign up for a GFAVIP membership today, a bonus deal of four blog articles valued at $125 will be written by our team and published on your website. Check out what our very own Michael Michelini has to say:
Blogs on your website offer various benefits to your business. Let's take a look at how blog posts can help push your business towards success.
Why a Blog is Important for Your Website
Directing Traffic
If you want to attract more people to your website, a great way to do that nowadays is by posting blog articles. These articles can help drive the traffic to your site while also improving your SEO ranking.
With more blog posts comes more content for the search engine to crawl through and index. It is a way for the search engines to perceive your website as one that offers valuable information that people can access.
More than the technical part, the content of your articles is also an opportunity to start conversations with your community. Engaging your audience by replying to their comments and questions is a great way to start a relationship that will help out the business in the long run.
Becoming a Trusted Source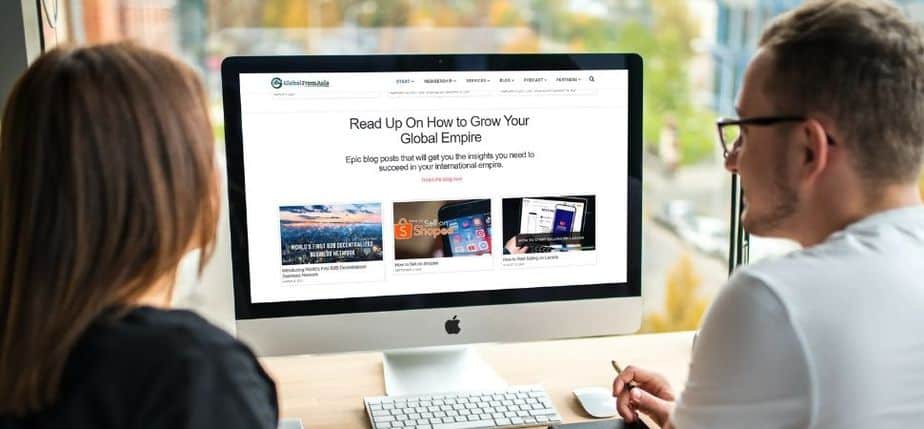 Publishing blog posts about the services or products that your business offers has a positive effect on how your audience perceives you.
For starters, it can transform you into a trusted source for certain topics. Your business can be seen as a trusted authority figure that customers will more likely purchase products or service from.
Moreover, writing helpful blog posts can show your customers that you are more than a business that is out for the quick buck. The helpful and insightful articles reveal a side that cares more about educating and spreading meaningful information.
Empowering Marketing Efforts
Finally, blog posts can work to bolster your business' marketing efforts. For instance, businesses these days have accounts on all the relevant social media platforms.
However, some of the time, these businesses struggle with what to post on these accounts. With the blog posts, you have instant content to share.
Other marketing efforts that blog posts can add additional value to is with company newsletters and email promotions.
---
Sign Up for a GFAVIP Membership Now
A GFAVIP membership is an opportunity to be in the know by expanding who you know. Add to that the numerous resources and the bonus blog posts you stand to gain if you sign up now, becoming a GFAVIP member is a great way to ensure that your business reaches the success you know it deserves.
Sign up for a GFAVIP Membership now and see you on the inside!
Sign me up for GFAVIP