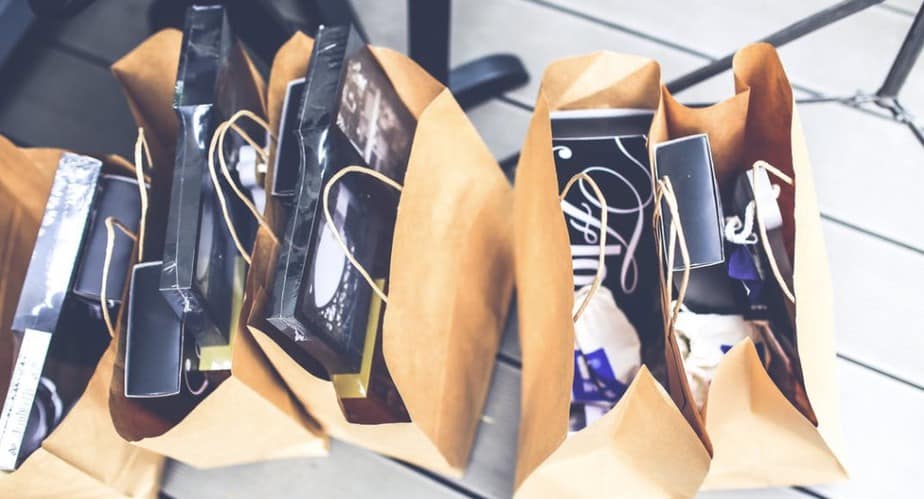 As we develop our new Amazon FBA business, we are researching and digging to find the right product, and product category to invest our time and money on.
This is definitely SCARY!
Heck, even for me with my decade plus experience in e-commerce – placing a bet on a product is a nerve racking thing.
But this is business, and we need to invest money to make money. This is where we are getting stuck, as well as so many e-commerce entrepreneurs (well, if they never make that investment in the product, they would be wantra-prenreuers).
So, I got inspired to write up my experiences finding my first e-commerce business's product category – bar products.
Started By Selling Various Products on eBay
First, I had no idea what I wanted to sell. This is 2004! My partner and hometown friend Andrew and I were in our NYC studio apartment (yes, we shared a studio apartment, true hustlers!) and signed up for a "make money online" business opportunity – basically it was a shopping cart in a box. Got you the technology to host and setup an e-commerce store along with a pre-approved merchant account to receive the money. Just needed the product. They sold us on drop ship directories, but seemed like there was limited options and everyone was selling the same thing.
Starting Selling What I Didn't Have And Then Ordering Once I Got the Order
So here is where it got risky and I don't think our friends at Amazon FBA would like this – but Andrew and I started to sell products we didn't have. We didn't even have a drop ship source for them. We were finding US based wholesalers who did NOT agree to drop ship. They felt it was creating competition, etc. They would sell wholesale though. So we listed these products on our site and eBay. Starting doing google Adwords to the pages, and seeing what worked.
It was a bit crazy, but we started to sell some! We would order from the suppliers – at RETAIL price, and 2nd day air to our NYC studio apartment (Studio 7, lol!). Then we would second day air it out to the end customer.
Yes, this was insanity. And we lost money.
I didn't know anyone in my circle of friends to help. And while working in Manhattan telling people about this they said I'm crazy to be losing money on sales.
But you know what, I learned a ton. And about half of the 250 SKUs (products) we listed didn't sell.
Then I felt pretty smart. I dropped those half. And then invested in the other half and started filling up our NYC studio apartment to the point I had to learn about UPS stores and fulfillment companies and China manufacturing.
Rebranded Our Web Store to Focus on Bar Products Only
So what happened was – Ok – I gotta confess – the first web store I picked was called Pimp Guide. The name came because we wanted to sell to young bachelors in urban areas like New York City. The site is still online for fun.
The eBay account was also named this – and then later we rebranded to focusing purely on bar products. Kept the old web shop online (and have kept it online since 2004!) and started a fresh site called New York Bar Store.
The market liked that, it was a focused brand with a focused product line. People knew what to expect when seeing the domain name, and Google SEO, word of mouth, the image, etc. It even still fulfilled our brand of targeting young and urban men – NY Bar Store – the image had a New York City skyline, and the branding and colors, etc always tried to keep that fresh New York feel to it.
I'm Still Old Fashioned and Like to Focus on a Category
So as we are building this new Amazon FBA e-commerce business, there are two ways it is going. One is to sell all kinds of random products that seem like have gaps in the market, or we have a special advantage to us. The other side is to dominate a certain product category.
I am so strongly leaning towards dominating a category. I am old fashioned maybe. But to me, this seems to be the long term value. A brand. An asset that can be bought and sold. Building trust and authority in the marketplace as a product you can know and rely on to last a long time for a reasonable amount of money.
Still Open To Testing A Few Categories
Can still try to sell various products at the beginning, but still want the goal to be focusing on a niche, a product category. Once that works, we dominate and focus on that one so much.
What are your tactics and strategies on starting a new e-commerce business and doing product selection?