As the third annual Cross Border Summit wraps up, we want to take time to appreciate and thank those who contributed to making it a complete success – the sponsors and speakers.
The Cross Border Summit is an annual event that brings together the top e-commerce cross border business leaders around the globe. This annual conference brings them to impart their expertise about their team building, business strategies, business marketing, and the technology they utilize for their business.
This conference helps business leaders to keep up with the trend in the global world. The technological advancement and internet help them to ascend their game in their business and society.
The Cross Border Summit of this year is held at Shekou Net Valley, Shenzhen, China. It was a two-day event from 9 in the morning until 6 in the evening.
The Agenda of Cross Border Summit 2018
The world has trends that are constantly changing, and as business leaders, we have to keep up with these trends.
Asia is now on keeping up with the trend by becoming a leader in the global business. Thus, business leaders have to gain an insight into this part of the world.
The event has developed more competent competitors from around the globe. Attend more cross-border summits to keep up and be on top of the global trends!
Experts this Cross Border Summit 2018
The conference will be incomplete without the experts who imparted their interactive and insightful discussions to the attendees. The experts who shared their experiences at the Cross Border Summit 2018 were:
Will Tjernlund (Amazon Seller)

Danny McMillan (Host of Seller Sessions)

Brian Johnson (Founder at PPCScope and Amazon Advertising Consultant)

Anthony Lee (COO at Zonblast)

Matthew Brennan (Co-Founder at China Channel)

Max Wang (Founder at Long Fei Xiang)

Esteban Kadamani (Infinite Group Asia)

Chance Jiang (CEO of Chatek.co)

Douglas White (Founder or CEO of PRDA.asia)

Daniel Fernandez (Founder at AMZclever)

Glenn Ball (Owner and General Manager of Nogogo Online Groceries)

Andy Church (Founder of Insight Quality Services)

Winston Sterzel (Owner of Bridging Borders LTD)

Nicole Webb (Journalist, Media Consultant, and Master of Ceremonies)

Marcin Hashevsky (Founder and Consultant at Amazing Work System)

Ashley Galina Dudarenok (Founder of Alarice & ChoZan)

Leonhard Weese (Supercharger Fintech Accelerator)

Davide Nicolucci (Founder and Director of Growth Hack Consulting HK)

Chris Davey (Founder of FBA4U)

Gilbert Joa (Founder and Managing Director at Global Connection)

Freda Wan (Lead Consultant at China Market Research)

Meir Simhi (CEO of Brand Master)

Michael McGillicuddy (Founder of Youbanfa Capital)

Janette Toral (Owner of DigitalFilipino.com, co-founder of i-Metrics Asia Pacific Corporation)

Zack Franklin (CEO of AMZKungfu)

Carol Zurita (Marketing and Branding Trainer in China)

Kris Wang (Business Development Manager of Qianhai Authority)

Cadrian Chen (Co-founder of Para Living Inc.)

Daniella Santana (Serial Entrepreneur, China Business Expert, International Trade Consultant, and Startup Mentor)

Forest Zhang (Founder of Forest Shipping International Ltd.)

Kyri Theos (Growth Marketing, Product Management, Media Relations of Asia Pacific)

Rico Ngoma (CEO of Source Find Asia Co., Ltd)

Allan Chou (CEO of RAIDiCAL Shanghai)

Christopher Moore (Head of the Digital Marketing of Floship)

Ersan Yamur (Vice President of wcws.com)

Patrick Zheng (Founder of StarMerx, and the top Chinese Seller)

Ricardo Li (Founder and CEO of Popeye Incubation)

Damon Barnhurst (Marketplace Creativity Expert)

Ray Ng (Founder of Unipro Consulting Limited)

Emil Jersling (Entrepreneur of Jersling Ventures)

Chris Rawlings (CEO and Founder of 7 Figure E-Commerce Brand)

Michael (Mike) Michelini (Founder and Host of Global From Asia)
These 42 speakers gave the attendees a handful of tactical pointers and strategies to help their business arise up to its utmost potential for trades at the cross-border.
The Cross Border Summit 2018 Sponsors
The host of Cross Border Summit 2018 is deeply grateful for the support of the corporate sponsors. These companies made the event possible, and the event will not be a success without their support.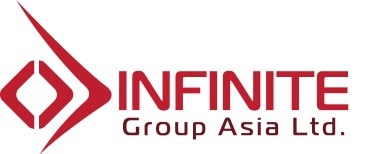 Infinite Group Asia Ltd.

Infinite Group Asia is a western company based in Hong Kong with representatives in China, Vietnam, and Singapore. It incorporates manufacturing and vendor management, quality control and product development. The company's great asset is their strategic location and experience.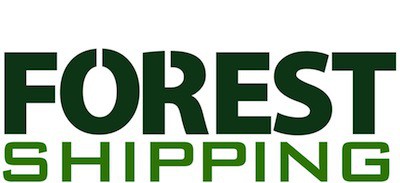 Forest Shipping

Forest Shipping is one of the Best International Forwarding Companies in China. Not to mention, Forest Shipping is an experienced FBA Shipment handle forwarder. The shipping company that ensures to provide an excellent customer service.

Floship

Floship is the best option for international trade. It is the largest air freight hub in Hong Kong that offers tax-free trades. They offer more fulfillment with their lower costs, faster delivery, and international service standards.

Insight Quality Services

Insight Quality Services is a quality assurance and sourcing company from Dallas, Texas. It is one of the Quality Assurance companies that is owned by a western country. However, Insight Quality outsourced to operate outside of an English-speaking country. It is now operating in Hong Kong, Yiwu, Qingdao, and Shenzhen.

Worldwide Channel, Worldwide Supply (wcws.com)

Worldwide Channel, worldwide supply is a company that provides a one-stop integrated purchasing service. They offer from product selection, manufacturing, warehousing, quality control, and packaging of the products to its final destination in logistics.

YunFulfillment

YunFulfillment started in 2008 as a cross border e-commerce merchant that dedicates shipping to different countries in a lower cost. Now, aside from global shipping they offer solutions on e-commerce fulfillment.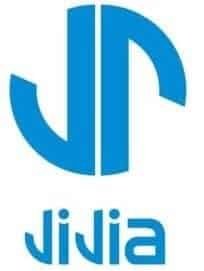 Jijia
A creative design studio and factory based in China. The designers who founded Jijia has a unique product designs that matures for global sales and distribution.
Thank You For Making This Cross Border Community Stronger

Thank you, sponsors! You have made an insightful event that enables top business leaders to exchange their best practices and strategies with the help of the technological advancement that is on top of today's trend.
We appreciate all of the speakers and sponsors for contributing to this year's Cross Border Summit. Please contact us if you would like to support our movement in next year's Cross Border Summit and other GFA initiatives.
Jijia