Podcast: Play in new window | Download
Subscribe: Apple Podcasts | Android | RSS
Today it's just me on the microphone sharing a common question I'm asked – where should I incorporate my business? In today's world, we are blessed with the ability to have so many choices and not forced to incorporate where we were born or have our passport. But with more choices comes more complexities. Today I will go through five main points I would recommend you run down when deciding what the best option is for your business.
Disclosure, I'm not a lawyer and this is tips and tricks and insights I have picked up over the years. Please also consult an accountant and/or lawyer before making massive corporate structure decisions.
Topics Covered in this Episode
Where is your customer based?
Where will you hire your employees?
Will you need to get a residence permit / visa in any country?
Where are you seeking investment / raising capital?
How often are you paying suppliers and logistics overseas (often being China / Asia)
People / Companies / Resources Mentioned in this Episode
Episode Length 11:56
Thanks for tuning in – today's was a bit shorter than usual – hope it was helpful. I'm thinking to have some of these shorter solo shows where I give some tidbits and commonly asked questions from listeners – feedback is always appreciated!
Download Options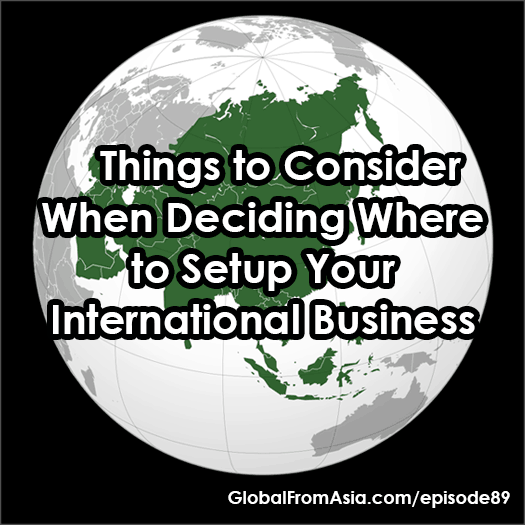 Listen in Youtube