Podcast: Play in new window | Download
Subscribe: Apple Podcasts | Android | RSS
Happy late August everybody – boy is it steaming hot in the South of China. Also some bad timing as am wearing pants a bit more these days for some business meetings – much different from my normal t-shirt, shorts and flip flop attire many are accustomed of seeing me in. Also for my first attempt at making a mastermind – I mentioned last week I'm going to host a 8 person online Google hangout every couple weeks in a closed format where we discuss our businesses, specifically around operating via HK company – have a few applications and you can apply, for free, on
GlobalFromAsia.com/mastermind
so check it out.
I love to hear from listeners – and thanks Devin Schraff, Account Manager at Nanjing Marketing Group for contacting me on linkedin, they help companies setup their paid advertising in China, specifically on Baidu search engine, and I hope to get your associate, Tait, on a future episode talking about how non-Chinese companies can advertise on Baidu! Let's make it happen.
Also – a new 5 star review from my buddy Brent Deverman at ShenzhenParty.com ! thanks man, here we go let's test my reading skills-
Great advise from Doing business from Shenzhen
I know Mike for many years and am happy he has started this podcast to share the knowledge he has and connections he has made over the years with all the challenges he has faced doing business in China. Really appreciate this podcast and glad he has a lot of them in the pipe.
So now onto the show – I'm excited for you guys to hear this one – we're discussing the differences of a Hong Kong "domestic" company and an offshore / island company in BVI or other low tax "island" countries. While I personally have not yet used Bridges.hk services but they have been very nice to do this interview and I encourage those interested in these kinds of services to give them a shout. If you go to globalfromasia.com/bridges you will get to their services and get a 1,000HKD discount on HK or Offshore company formation (disclosure I will also get an affiliate payment on that, so thanks in advance for using it) Also I still worry about being a US citizen and this topic of offshore BVI structures, but Fion does put me at ease a bit in the interview – so let's listen in.
Topics Covered in this Episode
Comparison of Hong Kong domestic Limited VS Offshore Island company (i.e. BVI)
Comparison of BVI VS Seychelles
Mention of other offshore Island companies: Cayman Islands, Marshall Islands
How long it takes to set up a Hong Kong company
How long does it take to setup an offshore company (BVI, Seychelles)
Comparison of Limited Company VS Sole Proprietorship
Benefits of a shelf company (ready made)
Advantages of opening company bank account with the help of BRIDGES
Differences of American Passports (US citizens) from others due to stricter banking regulations
Care to share your rates?
How can listeners contact you and use your services?
People / Companies / Resources Mentioned in this Episode
Fion's company – Bridges, please fill out a form if you'd like 1,000HKD coupon & affiliate link (no longer open)
Mentioned listener Devin from Nanjing Marketing Group
Brent from Shenzhen Party gave 5 star iTunes review!
BVI, Seychelles, Cayman Islands, Marshall Islands
Shelf company = Ready made company – 2 business days to process
Sole proprietary company = Unlimited Liability company – only for Local Hong Kong residents
Episode Length 25:04
Thank you so much Fion for sharing – and remember if you're interested in using their services – I am able to offer you a 1,000HKD discount from their normal rate, and yes I'll get a commission on it as well – full disclosure. Always want to hear your feedback on how your thought process is going. Here is the offer: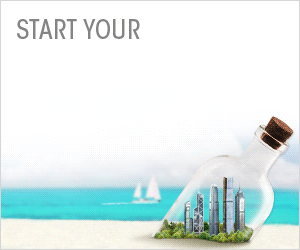 I am considering offshore , but still using a HK domestic company for both Social Agent Limited and my consulting company Shadstone Limited.
Also I made a comparison chart you can download on the show notes, go to globalfromasia.com/episode47 and pop in your email and you'll get access to this pdf chart comparing differences between a Hong Kong local company and an offshore "BVI" structure.
Download the chart now!
Next week we'll have Fion on again discussing Hong Kong yearly audits – which is a reason alone some people may opt to open an offshore BVI instead of a HK company – so look forward to next week, cheers guys!
Download Options