Podcast: Play in new window | Download
Subscribe: Apple Podcasts | Android | RSS
Thanks everyone for being here with me today on episode 62 of Global From Asia podcast, had fun meeting David Hehenberger from Fat Cat Apps on his first ever trip to Hong Kong last week, got his company setup and HSBC account approved, good job man! Took a photo with him at the Azure Restaurant on top of Hotel Lan Kwai Fong I'll put that on the show notes of today's episode at GlobalFromasia.com/episode62
And it has gotten chilly down here in South of China, David wasn't expecting it and I am also feeling a bit cooler than usual, normally it doesn't get chilly until January or February – so if you're coming to visit make sure to bring a sweater or light jacket.
Also he reminded me about the voicemail service I have on the blog at globalfromasia.com/voicemail and I have had some issues with the system for some reason, his got cut off for some reason and I have another one that is rather fun to listen to – I'll save them to after today's interview if you want to listen in – and also would be great to have some listeners leave a voicemail so check it out and let me know if it is working for you
so now onto the show for today – we have Fion Sen back with us from Bridges Executive Centre and listeners have really enjoyed having her on the show sharing – plus we had some clarifications and questions come up on the podcast and the blog when discussing the offshore option for a Hong Kong Limited company , how to qualify, what is involved, can you have some of your transactions as an offshore option and other transactions as a domestic "on shore" HK limited, so today we're doing a deep dive into it – enjoy!
Topics Covered in this Episode
This is your third time on the show – thanks so much for being here with us again and sharing
Introduce Fion and Bridges
So you have met some listeners since our last shows – that is great, and I think now you get some similar feedback and questions that I receive – ha – so a topic that keeps coming up around offshore transactions for a Hong Kong Limited
First – can you help clearly define this, offshore transactions for a Hong Kong Limited – it isn't a BVI , some people hear offshore and they immediately think of a BVI
Let's define offshore transaction- both you (the ltd company), your client/supplier can't "be" in Hong Kong – does that mean, not do the deal in HK?
I know we have a bunch of e-commerce business owners are listening, so for selling online – so here are some online specific questions
A) if the customer's shipping address is in HK – its a HK sale
b) Web server/ hosting – if the website is hosted locally in HOnG Kong, then all sales are local?
How does one start to qualify for offshore status – is it automatic?
Does it need to start right at the beginning when you open a HK Limited?
What if you already have 100% local filing for a few years and now learn about this – can you start to do some % of your orders offshore?
Can you mix transactions of "local" sales and "offshore" sales?
I know on the previous show – episode 50 – that you recommend having a domestic HK company for domestic HK sales, and an offshore (Seychelles instead of BVI) for offshore transaction, correct?
Some listeners, me included, still feel "shy" to open "offshore" Seychelles as it has gotten a bad reputation and we're afraid of the bank account and merchant account opening going through as well as the reputation "offshore" has – so I know some people want to keep it "simple" and have 1 HK company with both local and offshore transactions. ok?
Any last words or recommendations for listeners about offshore transactions for a HK limited?
Ways people can contact you – also you have a special offer for people right? can you share
People / Companies / Resources Mentioned in this Episode
Episode Length 24:42
Again, sometimes I worry this stuff is too boring and dry – discussing accounting and tax filing – but really you guys love it – the credit card show with Chris Gormley is still a hot one, and I sometimes ask if the topics are too boring – and whenever I say that people always beg me to "stay boring" – this kind of content isn't found anywhere else – so don't worry I'll keep up the "boring" tax audit and accounting stuff. Will mix it up with some more fun interviews as well.
Also don't forget the I have an affiliate program with Bridges so if you want to use their services you can go to globalfromasia.com/bridges and you'll save 1000 HKD and I'll also get a commission, full disclosure, and thanks for those who do that. But also, no stress either way, I will keep rocking on this show, I'm loving it.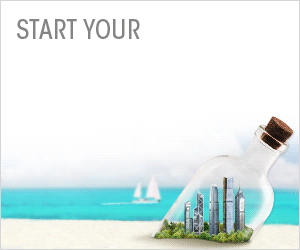 And now for the voicemails of the show I have received (besides Chi who manually emailed me his wav file before I got the voicemail setup!)
Here is David's (Hi, This is David … then gets cut off…)
really bummed out that it got cut off – I emailed support at Speak Pipe but haven't heard back on it…. thinking of other ways to collect voicemail
And here is Maqsood (discussing his urgent need of a merchant account)
Yes, everyone is having problems with merchant accounts, I know…I am really trying to get to the bottom of this issue for us in Hong Kong and around Asia. Will get some more merchant account options on the show in the near future.
Ok everyone, thanks again for hanging with me through the whole show – 2014 is almost over and every new year we always reflect, I am thinking about changing some of the format of the show – if you have ideas i'd love to hear em at mike @globalfromasia.com – peace!
Photo with me and David on his first Hong Kong trip!
Download Options