---
Today we have Ricardo Li, a veteran in the Chinese cross-border export ecommerce space. Helping get eBay into China and Shenzhen – working alongside Chinese ecommerce sellers for years, he has unique insights and perspectives. In todays show we talk about the history of these sellers, the challenges they face, and the opportunities in today's market.
Topics Covered in this Episode
Intro Ricardo Li

So you are the CEO and founder of Popeye Incubation?

Do you want to share with everyone what you are doing now?

How did you first got started in this world of e-commerce?

What would you say, the skills you have or that others should have to do this business or what are some qualities?

So for you, how do you find out which services to grow your program or any business you focus on or other some ways you decide to grow?

What about your hobbies, your habits, what do you do for fun?

What kind of people would you like to meet or what kind of customers, clients do you like to know more and work with?

So from your experience in eBay and I think we said the beginning of cross border e-commerce would be eBay?

When do you think was the beginning of cross border e-commerce for China sellers?

what's your like prediction for the next five years?

Is there some ways that can find you?
People / Companies / Resources Mentioned in this Episode
Show Sponsors:
Today's podcast is brought to you by Aurelia Pay. I use them for sending money to my Chinese supplier from Hong Kong – it is a cross border payment solution between China, Hong Kong and South East Asia. So when I need to make a payment to a Chinese supplier, I just hop in to place a remittance, pay to their HK bank account, and Aurelia Pay settle RMB within the same business day! Check them out
Episode Length 28:28
Thanks Ricardo for coming on! What do you guys think of the recent podcast series with Chinese side of export ecommerce? We are trying here to give you the direct content from e-commerce experts here in Mainland China. The bigger challenge is some of the experts are shy to speak in English – their spoken English is not used often (or at all).
But this is what Global From Asia is here for – to be that bridge in the cross border ecommerce and internet space. Always here to listen to your feedback and ideas, let us know and thanks again for listening to the GFA podcast.
Download Options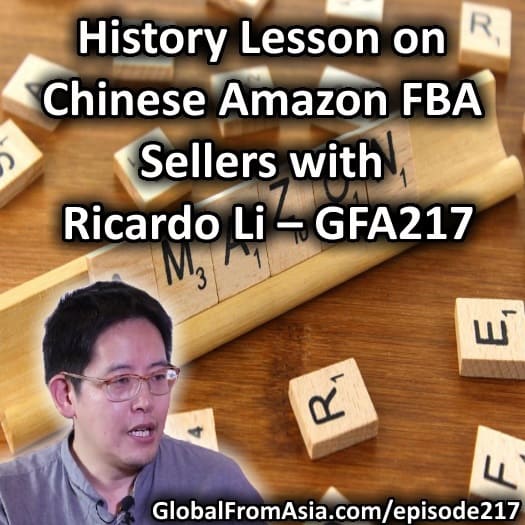 Podcast: Play in new window | Download
Subscribe: Apple Podcasts | Android | RSS