Podcast: Play in new window | Download
Subscribe: Apple Podcasts | Android | RSS
Thank you everyone – hitting a small milestone episode #50 , thanks for following along and listening again. Working hard on the book – calling it Hong Kong Supercharged – and its over 150 pages now…. deep into company setup and operation here so I hope people like it once I release in …a month or so? Still too early to promise a release date…
Dimitri Prado from onsign.tv sent me an email with some questions about HK company upkeep and also had the following to say:
I've been catching up with the podcast, since I haven't had too much free time lately 🙂 I wonder how you do it with a small baby 🙂

I recently listened to GFA33, I loved the episode, a lot of new information that couldn´t be found anywhere else. As a matter of fact, most of the topics you pick are truly unique and normally pack a lot of info, great job!
Now up for today's show – this a 2nd part of a 2 part series, we had Fion on a couple weeks ago talking about Hong Kong company and offshore differences – today we dig into some details about bookkeeping and audits in Hong Kong – I know. I am cringing too… no one likes this stuff, at least not me, and listeners have been asking, even I took a question from David Hehenberger at http://davidhehenberger.com/ that he asked me and added it to the question list – so I am glad we got Fion to share with us – also remember her company Bridges is offering a 1,000HKD discount on her normal service fee to open a company with her agency by going to globalfromasia.com/bridges/ so check that out (note, I will receive a commission so thanks in advance for those who do it)
After the interview I will do some clarifications on terminology that even I got mixed up – Now let's listen in and learn together…
Topics Covered in this Episode
Introduce Fion & Bridges
Can you introduce what is an audit in regards to a Hong Kong limited company
How much bureaucracy is involved in running a HK corp? I guess accounting + audits are the bulk of it?
A friend's HK corp got audited and the company doing the audit told him that he'll have to print out all of his receipts (40,000 pieces of paper!). Is that normal? Sounds like a pretty bad level of bureaucracy.
When is the first time you need to file it
What do you need to have prepared?
So you need to keep the paper receipt of everything? Is electronic (pdf / xls) OK
How about credit card statements, is that enough
ATM withdrawals or Petty cash – for miscellaneous expenses
How to keep track of what is a Hong Kong business transaction from a offshore business transaction
Currency, how to handle it. All must be in HKD?
Is there an audit again if HK government feels something isn't right?
What are some scary stories… Of audits.
Should small businesses be worried
Or what levels of transactions is where government may check more closely?
Some tips for new hk business owners
How much do you charge for this service?
How do companies need to engage just send you all their paperwork? By mail, or in person?
People / Companies / Resources Mentioned in this Episode
CPA – certified public accountant
Audit – in Hong Kong, have a certified accountant (CPA) verify the financials before it is filed with the government.
Director drawing – taking from atm. taking money out of the company.
Dealing with offshore transactions outside of Hong Kong, how to file it while also filing domestic company transactions – open a separate company for your offshore transactions, too complicated to keep them separate.
Profit tax return in Hong Kong
Audit financial report
Dormant company
IRD (Inland Revenue Department) queries letter
Episode Length 31:26
And there was seems to be miscommunications and understandings about audits and inquiries.
I'll add a free PDF comparison of these terms in the show notes:
download the comparison of HK audits and US
In USA, for instance, we don't need audited accounts unless our companies are pretty massive – so many people may not deal with them – what an audit means a CPA (certified public accountant) goes over the books and signs off on them as correctly done. So that is why in Hong Kong we need to pay an accountant – aka CPA to check over our filing and we need to pay them for this – and make sure all the paperwork to back it up is in place. An inquiry is when the Hong Kong tax department questions some of the filing, and then when this happens – you need to provide the documentation and proof to them. So seems like some listeners have heard of people who that has happened to – luckily for me, and most of my business friends – that hasn't happened to them yet.
And again, check out Fion's services for opening a company in Hong Kong and many more valuable services, globalfromasia.com/bridges/ and you'll get a special 1,000 HKD discount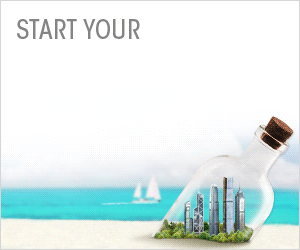 Ok – hope everyone enjoyed that and wasn't bored to death – I for one … get the shivers when I hear about bookkeeping and accounting – but I know this is a pain point for tons of listeners so I really hope this helped. I have a feeling I will get more questions and perspectives from more listeners after this one and from people reaching out – so I think we'll have to do another show in a bit on this topic. It is just a bit overwhelming.
See you next week – we'll have Jon Wintermeyer from Paymentwall merchant accounts in USA who discusses how Hong Kong companies can use their service as well as how the whole "international merchant account" industry seems to work – so catch you then!
Download Options