---
Topics Covered in this Episode
So today we're talking about branding IP (which is always a hot topic in business), of course trademarks patents and many more interesting new trends in the business world. We have on the show an expert and my good friend, Tayan Patel.
Intro Tayan

You were on the podcast years ago – episodes 20 and 69 – how are you doing today and can you introduce yourself again for those listening

Non USA people and US trademarks

So the big news here is – foreigners can't register USA trademarks now? What is the story?

Trade War and USA Trademarks

So – does the timing seem to be strange. There is a new policy that started in August 2019 that doesn't allow foreigners to do it directly – is this connected to the Trade war and import tariffs?

What should business owners do?

How to respond? How to adjust –

What does the future hold?
People / Companies / Resources Mentioned in this Episode
Episode Length 33:00
Thank you so much Tay for coming onto the show. It's always a pleasure to have you share your insights. I think we got a great overview here and some updates in the industry.
Download Options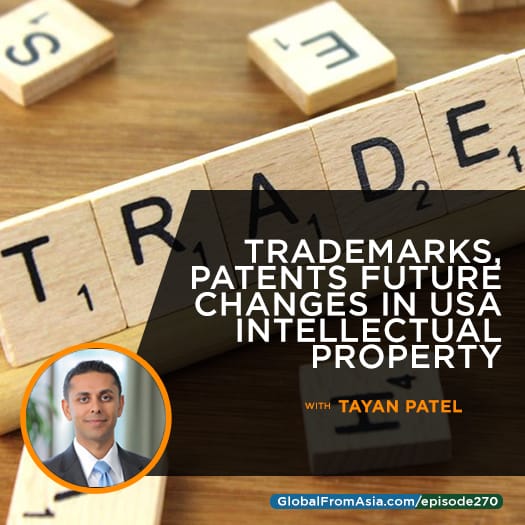 Podcast: Play in new window | Download
Subscribe: Apple Podcasts | Android | RSS