Business trends today are moving more online.  You can buy, sell, source products, develop your workforce, facilitate payments, do market research and everything else to get your business operating, through the power of the internet.  
E-commerce, as what this is known overall, covers different business models such as Business to Business (B2B), Business to Consumer (B2C) and even, Consumer to Consumer (C2C).  This is not confined to just buying and selling of goods and services online. This also includes payment gateways, finance and banking, media, among many other activities that generate revenues.  It encompasses and integrates different vital activities that complete the business flow, more efficiently.  
Rise of E-commerce Platforms
The internet paved the way for small business owners or even those who want to start one to be driven by the ripples created by E-commerce. The rise of E-commerce platforms and marketplaces gave businesses the opportunity to really grow by providing an expanded marketbase for their products or services.
The platforms can be more simple as Facebook or Instagram where deals can actually be closed. Then there are the more complex and established E-commerce platforms or marketplaces such as Amazon, Shopify, Alibaba, Lazada, Etsy and the list goes on.
When opportunities like these abound, you might want to consider setting up your own business.
Setting Up Your Business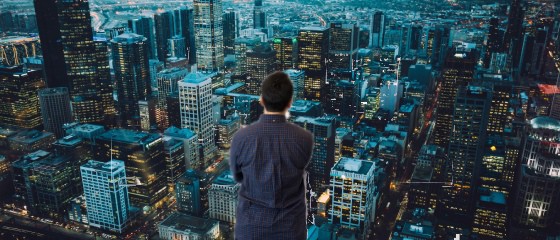 After you have done your research on the business you are thinking of building, weighed your options, assessed its viability and feasibility and crafted your business plan, then it's time to put these plans into action.  
These steps may be among the things on your action plan to set-up your e-commerce business:
Name your business.

A name gives your business an identity.  As this sets your branding, this must be carefully thought out and planned.  It must be consistent with the vision you have for your business. And, must appeal to your potential market.  Name recall is important in building your brand to be your most valuable asset. Also, make sure that it is available and if it is, have it trademarked.

Choose an available domain and create website.

While it may not be required for your domain and website to be the same as your business name, it would help you a great deal if it is.  If you make it consistent with all your social handles then it's easy to create name recall.

Related post:14 Things You Are Doing Wrong When Building an Amazon Affiliate Website

Choose your business structure and register.

When starting, a lot would go for a sole proprietorship structure.  It's more simple without the hassle of going through the process of incorporation.  You wouldn't have to deal with partners that you may not share the same vision with.  While that may be true, you also have to consider that it will be merged with your personal accounts as you would be solely liable and accountable for your business.  Study the option of incorporating your business and what you can gain from doing so – legal identity for your business, legal protection over your personal assets, tax benefits, added credibility and timeless existence. Then when you have chosen the business structure that you think will work for you, register it right away.

Get an Employer Identification Number .

This serves as your business's social security number.  And, this will be required of you when you open accounts with banks and file your taxes.  

Secure Business Permits and Licenses.

This process will depend on your type of business and where you're based at.  Each state or city has its own ordinances on specific businesses that you would have to comply.  Ensure that you secure all of the required permits before you operate.

Open a bank account and source additional financing or funding.

In e-commerce, a bank account is always deemed a necessity as most financial transactions are done through banks.  Even if you use payment platforms, most often, your bank account marks the beginning or the end of your financial transactions. If you are short of capital to get your business operating, then you need to source additional funding.  You can get this in the form of a bank loan or from other institutions that purposely help out small business owners during start up.

Related posts:
How to Open a Chinese Bank Account
How to Open a US Bank Account Overseas as a Non-USA Citizen

Develop your workforce.

At the start, you should know what skills and capabilities your business needs to have sustainable operations.  You can then look up freelancing platforms or individual service ads for people to fill the positions you have opened in your business.

Establish business credit.

This is a move to separate your personal credit history from your business's.  We will devote a section in the later part so you will see the benefits that you can get when you have established a good business credit track record.

Launch your online store.

When everything is in place, you can now launch your online store and start doing business.  But more effort is needed after you have launched your store. You must do more marketing or promotional activities if you want to grow your business.
Establishing Business Credit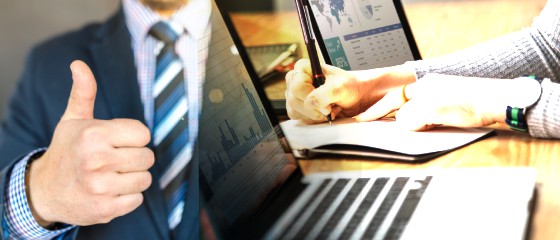 A good credit track record will be very beneficial to your business especially if you plan to take your business to great heights.  You will not always have cash to pay for your inventory or to fund your expansion projects. Even if you have great plans or strategy to grow your business, if you do not have the funds, implementation will always be postponed or delayed.  That would mean that your growth will be in a much slower pace.
So how then can you benefit from having an established credit track record? 
This will put your business in a better position to get more favorable credit terms with your suppliers.  You will not have to come up with cash everytime to prepay for your inventory or supplies.

It will be easy for you to acquire loans needed for your expansion and get better loan terms.  Lenders will always refer to your credit record to structure their loan package.  

This will also be a way to separate your personal credit record from your business.
Why the Need for a Virtual Office

You might think that if your business is online, you wouldn't need a physical office.  But you have to remember that in setting up a business and establishing business credit, one crucial requirement is a valid and legitimate address.  Agencies send correspondence from time to time and they need to have a valid office address to send them to. Banks also send mail to verify if you indeed gave a valid address.  This is true whether your business is physical or you're into e-commerce.
Maintaining a physical office will be an added and quite unnecessary, cost to you especially if all your deals are done online.  You can work virtually, so anywhere can practically be your office. You are then caught in this dilemma of getting a physical space.  Since you share this problem of space with everyone who's into e-commerce, others have come up with the idea of you getting a physical address through the use of a virtual office.
A virtual office allows you to have a physical presence even if you still work virtually and remotely.  But, is this its only purpose?
Benefits of Using a Virtual Office

Aside from merely having a physical presence, you might be glad to know that as a business owner, there are considerable gains from using a virtual office:
Gives your business a more professional image.

This will bode well for your clients to see that they are dealing with a credible entity.  It builds trust when they see your physical address and your office telephone number in your website or your other social accounts. Even when your business is based miles away from your marketplace, your virtual office will be your face in your marketplace.  In this way, your customers will see that they are not dealing with a fraud. It also creates prestige when you are headquartered in say, the central business district of a city known to the world as highly-developed.  That maybe your virtual office but others see it as your business' physical presence.

Allows more flexibility.

You will not be confined to a four-walled office space while doing your business.  You can go out meeting people, closing deals, go cross border, go global. You can go all out in your sales efforts since all other administrative tasks can be taken care of by your virtual office.

It is cost-effective.

There are no monthly rents or maintenance fees to worry about.  Your employees or workforce will be able to work from their homes which can translate to better productivity for you. With a virtual office, you just look into the package or services that they offer and choose which ones you feel your business needs. Administrative and overhead expenses are reduced, revenues can potentially increase and this gives you a lot more room to manage your funds.

Easier to expand.

Want to set-up branches in different countries to support your expansion plans?  Then, virtual offices will be your solution to easily implement this. You will not have to relocate or rent a physical office in multiple locations which can be very costly to you as the business owner.  Virtual offices will give you the space you need and at a faster rate than building physical branches.

Not tied up to long-term contracts.

Space rental is always covered with long-term contracts.  Some can go from 5 to 10 years. While others see this as an assurance of space, some actually fell into a trap when the space has become the major issue that impact the business' bottomline. Virtual offices on the other hand are mostly on a monthly basis. Whenever you feel that you no longer need the services of your virtual office, you can terminate it anytime.

Business and Customer Support.

This is the allied services that a virtual office can give you.  Aside from giving you a physical address and phone number to use, they actually can do the office administrative work for you.  You will have a place to receive, pick up or forward your mails. There's a receptionist to take your calls, copy and faxing services, storage for your electronic documents.  They can even provide you with rooms or a private office that you can use for your personal meetings. Others also offer digital and virtual services such as a virtual assistant, instant messaging or chat, online storage and other various internet services.
Choose Your Virtual Office

As with a business name, you also have to think carefully about how to choose your virtual office. There are a lot of virtual office providers but not all can give you exactly what you need. You have to consider your business' specific needs, the plans that the providers offer and their business and customer support.
Above everything else, choose the right location. The virtual office provider you have in mind might have the best offer. But, if the location is not aligned with your market and your branding, then it's best to look for another.
Final thoughts
Setting up an E-commerce business is not as easy as it looks but there are tools and services that you can take advantage of to really grow your business and go global.  These services may not be available for those going in the traditional way of doing business.
But, we hope that whatever business structure or business path you intend to take, we have helped in one way or another.  If you have some thoughts to add or share to other budding entrepreneurs you can let us all know by leaving a comment.