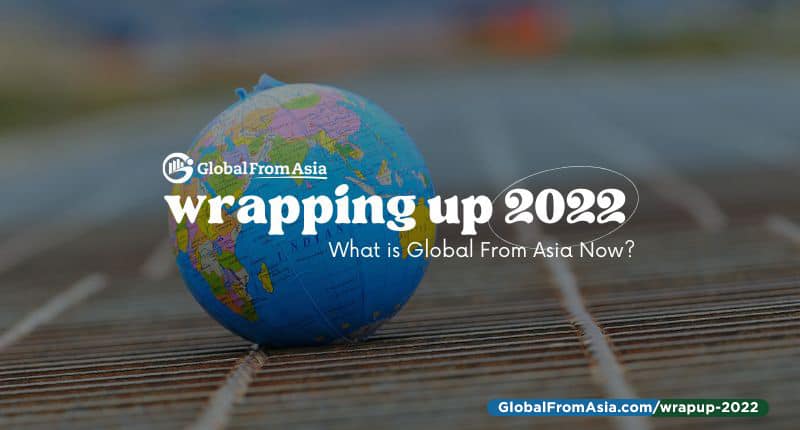 Dear Global From Asia community,
Have missed the last couple weeks of the GFA podcast, due to the massive transition and family move from China to Thailand. But don't fret – we are preparing a new and improved community. One investment is a new community manager, Faith. I was typing this up and figured – why not make this a public blog post as well?
Onboarding Process for GFA Community Manager
Welcome To Shadstone Limited and your exciting role as community manager at our Media division – Global From Asia!
This document will go through some of the various tasks, SOPs, projects that you will get familiar with.
---
GFA (Global From Asia) Podcast and Website
We started this as a podcast in October 2013 to help people do business in Hong Kong and China (open company, buy from factory, even bitcoin!) It has grown and evolved and expanded to a more broad ecommerce / cross border trade for international business (many listeners and viewers like that it is "non-USA centric" (as most content online talks as if everyone lives in USA).
The schedule has lately been every other week, Tuesday, at 10am HK time. As of Sept 2022, we are close to reaching 400 episodes, plus we have done some sub-podcast series such as Ecommerce Gladiator (which was about 40 episodes) – so technically we have done more than 400 shows!
Inside of GFA podcasts and blog – there are a few ways we make a business from it:
---
Unipro Corporate Services JV
We are a 49% shareholder of uniprohk.com and the original business model of GFA was to sell company setup and services in Hong Kong. But now we are a shareholder of this CPA firm (and good friends with Ray) and resell the services.
You can read on these at www.globalfromasia.com/products-services
---
Sponsorships – GFA Reviews + GFA Partner Packages
A) GFA reviews – We also have a section on the site that has reviews on relevant services in the community. Some are free, and some are paid.
B) We also have a more formal, longer term sponsorship arrangement called "GFA Partners" which you can read and our main package is the company package which includes many promotions through the GFA ecosystem.
---
Blimp Method Program (New in 2022)
Due to covid, and the need for GFA to re-invent how to engage with the community and sustain – we added a new business model for ecommerce sellers and brands that we named BLIMP Method – meaning – Brand Licensing IMProved (BLIMP). We kicked off with a beta cohort group in January 2022 and have launched their products in mid to late 2022.
We have a full online course and mastermind group for this and our dedicated website is blimpmethod.com
---
Events – Online + Offline
A) Annual Cross Border Summit (CBS) – We have supported our show in the past (pre-covid) with our well received Cross Border Summit – which we hosted 4 (annual) in April 2016 (Shenzhen, China), April 2017 (Shenzhen, China), April 2018 (Shenzhen, China), October 2019 (Guangzhou, China). We had planned and almost paid a deposit for Cross Border Summit in Chiang Mai, Thailand for a November 2020 CBS – but we lucky we didnt as we were all hit with covid-19.
We do hope to bring this back, in 2023 – in Thailand. We want to expand it as well to add more booths and more sections to it. This is now a dedicated website at crossbordersummit.com
B) Cross Border Matchmaker (CBM) in 2017 we hosted the first one, and then a couple more offline – all in Shenzhen, China. Meant to be less speaker and more about networking , round tables, and masterminds – these events were to be more frequent and supplement the annual Cross Border Summit. We hosted on online in May 2021 called "Broken Border" as we were all locked down. We hope to host one "hybrid" online and offline event later in 2022 which we need to confirm soon.
This also has a dedicated website now at crossbordermatchmaker.com
C) Meetups / Mastermind / Workshops – we have our GFAVIP membership (more on that in a second) and many enjoy our in person high level executive events and meetups. We do these online monthly for GFAVIP members (and Blimp Method)
---
GFAVIP Membership (To Put It all Together)
Will be honest here – our membership has not gotten as much traction as our other products and services above. We have a few hardcore super fans who support and pay for membership – but most are not attracted to pay to be a member.
We do have a private forum, which has gotten the most interest in the email notifications it sends to those members (it has helped connect business deals and made connections) – but the engagement on the forum is very inactive. This is expected as we know most prefer Facebook groups. But we have instead used the forum as a way to post private content that the members need to access.
We are currently exploring better ways to provide extra value to those who want to join the membership while supporting our community and content. One idea is to merge Blimp Method with our membership – as the Blimp Method does come with one year of GFAVIP in it.
With your joining – we hope to explore this more, and maybe re-organize the membership by the end of 2022.
---
NFT and Crypto Elements
We have attempted to sell and auction various NFT initiatives (Broken Border) which has also not gotten the response we had hoped. We think maybe our more traditional B2B traders and ecommerce sellers are not yet comfortable and educated on how they work.
In masterminds, there is interest to learn more on how to mint, create, and use NFTs on their own brands.
---
Dealflow and business Deals in Ecommerce
Over the years as the Amazon FBA space has heated up, we have worked with various investors and aggregators on various levels of commitment.
Lately, we are making investment deals through JV (joint venture) utilizing the Blimp Method (we are a 50% owner of the Excalibur Brothers brand, as well as a part owner of various licensed products in the brand). Also made strategic investments in other ecommerce product brands – and utilized our network and collaborations in the GFA community to make a lot of this a reality.
The meetups, the content, the friendships and referrals often come from this amazing network.
---
Overall – We Love Our Cross Border Community + Are Looking For Ways To Adapt
With Mike's move to Thailand in September 2022, and the changes in the world overall in buying from factories and ecommerce selling – we are looking to adjust to have content and insights about Southeast Asia buying and trading.
We also plan to do more events (such as the annual Cross Border Summit) in Thailand, and potentially in other countries of Southeast Asia.