---
Happy mid January everyone. I'm waiting til the latest time possible to record today's intro – thinking maybe I'll have my second kid in time, but nope, still waiting…. jeez on the edge of my seat here, by next show baby Maggie should be here.
So I am excited to announce, we'll be moving back to having the Global From Asia podcast weekly instead of every other week. We had a meetup at the HK office last week and Chris from Zhuhai said he is losing track as its throwing him off, plus others have mentioned it too….we have so many amazing interviews already recorded may as well ship em faster – so hope you guys can keep up!
And I have partnered up w/ Wilson Blue for the Cross Border Summit on April 16th, he'll be co-organizing the event with me – he was on a couple shows talking about selling on Amazon USA direct from China. I'm excited to be working with him, and if you want to grab your early bird tickets they're at crossbordersummit.com
Ok enough of the chit chat – this week we have Manuel from Import Dojo.com giving us some tips and tricks for electronics sourcing in China – so listen in.
Topics Covered in this Episode
Introduce Manuel

A bit about his services.


How to get started sourcing

First step?

Alibaba? Global Sources?

Sample process

What happens when there is a hiccup?

Building business relationships

How to build your relationship with the supplier?


Visiting suppliers

When is the right time to visit the factory?


Best practices

Best practices when doing a factory visit, times, customs.

Contract tips

Tips on the contract .


Late production

What to do when the production is late?

Case study

Someone is stuck finding a supplier


Contact

Ways people can reach out.
People / Companies / Resources Mentioned in this Episode
importdojo.com
Event03
Wilson Blues podcast 1
Wilson Blues podcast 2
Crossborder Summit
Leave us a Review
Episode Length: 25:20
Thanks Manuel I wish this podcast was around back when I was sourcing ! If you guys enjoy it please send him a note and let him know, or buy some of his services on his site!
A friend and listener Arash was trying to leave an itunes review and said he had some tech issue, man, I would love that review! haven't gotten one since November and I'm starving for one here. Every review counts and the apple itunes gods tell us that it helps us get found more on their search, so if you can take a few minutes to leave one, I'd appreciate that
So next week we have Rosemary Coates talking about reshoring manufacturing to America – a bit of the inverse of today, it was a fun one so catch you next week. And maybe I'll have baby Maggie on the show too!
Download Options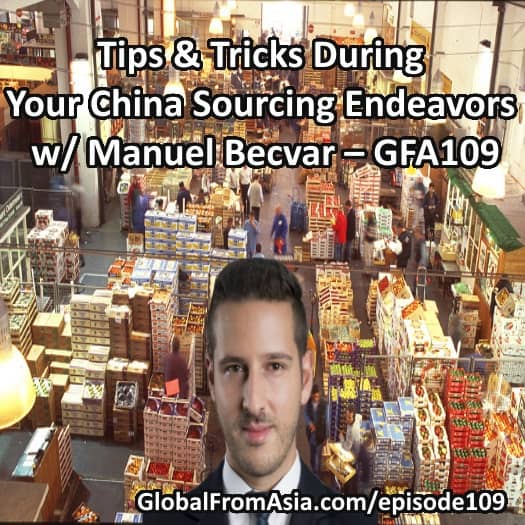 Podcast: Play in new window | Download
Subscribe: RSS