---
This week, we are talking investment! It is a topic many people are always interested in getting into (myself included) and wondering how does it start. Especially here in Asia where – during my Wall Street days, it seemed so obscure and high risk.
So we bring on fellow podcaster and friend, Jay Kim, to the show. He is the host of the Jay Kim show, based in Hong Kong and an investor himself. He shares some of the mindset needed for investing, differences here in Asia, and more, enjoy!
Topics Covered in this Episode
Intro Jay Kim

How did you get started as an investor?

For those thinking about becoming an investor, what are some tips they should look at when starting out?

Hong Kong Market

How is the Hong Kong startup market looking, from the perspective of a startup investor?

Do you need to be on the ground in HK or asia in order to tap into these deals?

Ways To Tap Market

What are some ways overseas investors, say in USA or Europe, do to tap into this market?

Differences in the structures required to invest in HK

Can you do it with a US company / fund? Do you need a HK company to do it?

Maintaining Portfolio

Maintaining your portfolio, from abroad. Any tips? Or should there be a partner or trusted advisor on the ground where your investments are.

Investment

How much does someone need to start investing in HK or Asia based startups in general? What are entrepreneurs looking for?

Case Studies

Any case studies we can use to put all of this together?

Thanks Jay

and you have an awesome podcast where you can help those interested in investing to follow along – what's that website and what other ways can people keep in touch with what you're unto
Thanks for coming on the show!
People / Companies / Resources Mentioned in this Episode
Show sponsors
Today's podcast is brought to you by Aurelia Pay. I use them for sending money to my Chinese supplier from Hong Kong – it is a cross border payment solution between China, Hong Kong and South East Asia. So, when I need to make a payment to a Chinese supplier, I just hop in to place a remittance, pay to their HK bank account, and Aurelia Pay settle RMB within the same business day! Check them out
Cross Border Matchmaker Sponsor
We have a great lineup of sponsors for our upcoming Cross Border Matchmaker event on Oct 27, 2017 – and this week's podcast we are highlighting 2 sponsors for the event
IrobotBox,
Company Website:www.irobotbox.com
IRobotBox is an ERP system software provider for centralizing all of your e-commerce sales as well as order information. Put all your sales and order for from platforms such as Amazon, eBay, Wish, AliExpress, Walmart, Lazada, Cdiscount. Build a global e-commerce enterprise right here in Asia with IRobotBox – and they are willing to discuss your custom software integrations to put all of your systems into 1 centralized system.
YunExpress Logistics Co., Ltd
YunExpress specializes in providing global logistics service to cross border e-commerce merchants. With the core advantages in a remarkable speed they have become one of the largest logistics companies in China. Yun Express provides customers with up to 50 kinds of shipping options and also customize solutions based on their business needs. Our global shipping service can be classified into 3 categories, (1) Postal and Express solutions, (2) B2C Dedicated Lines and (2) First Leg Service to Amazon FBA warehouse. Their service is based on alliances with the world's leading carriers like DHL, UPS, Deutsche post, Royal mail, Correos, Colissimo and more.
Yunexpress is an enterprise with more than 350 employees around the world, 7 direct sales offices in mainland China and over 10 consolidation centers and warehouse facilities in United Kingdom, France, Germany, Italy, Netherlands and Japan which can handle over 300K daily parcels.
Company Website: https://www.yunexpress.com/ (English version is still under construction.)
Episode Length 44:18
Thank you, Jay! This is what I love about podcasting, making contacts and connecting others. Check out his podcast too at The Jay Kim Show and my interview there.
Also, we are getting closer and closer to the Cross Border Matchmaker event! It is our first event of this kind – but as you know – the team here at Global From Asia always strives for excellence and quality. This will be the first one to bring top Chinese Amazon sellers and also have simultaneous translation. Friday Oct 27, 2017 full day in the heart of the electronics capital of the world- Hua Qiang Bei. Check out the detail and get your ticket as we are certain this will fill up – space is limited. Global From Asia dot com slash matchmaker. Cheers
Download Options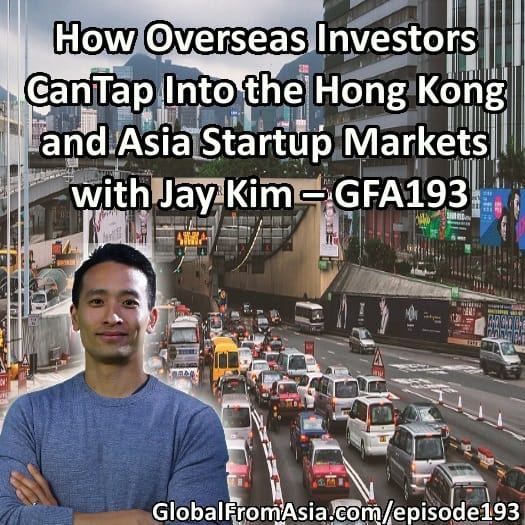 Podcast: Play in new window | Download
Subscribe: RSS