Podcast: Play in new window | Download
Subscribe: Apple Podcasts | Android | RSS
Want to hire full time in Hong Kong or looking into it – then episode 75 of Global from Asia for you
Hope everyone is having an amazing Tuesday morning if you're on the Hong Kong side of the world, and happy Monday evening if you're over in America – those in Europe probably are asleep as this show goes on at 10am Tuesday – which is about 2 or 3 in the morning depending where you are in Europe.
Today is episode 75 – that means we are 75% of the way to reaching 100 episodes, man, this is crazy how quickly it seems to have gone.
Let's keep things going – I every so often check the download stats and we have about 2,000 regular listeners – some shows hit up to 6,000 when they're released – but averaging about 2,000 downloads. Thanks for being one of them – you're not just a stat to me, I have gotten to know a lot of you and this stuff is a lot of fun I get to also learn new things with you too.
Like today's episode – I have never had the chance to hire someone in Hong Kong full time legally – and we have Fion Sen back on the show, she's been on quite a few and is always giving us lots of value – today we'll get into payroll in Hong Kong, MPF, and other details.
As many of you know, I am an affiliate of Bridges, which means if you use their services and mention GFA code – for global from asia – then I will get a commission – we don't have a fancy tracking code like the other podcasts – but a lot of you have emailed me to make sure that I get the commission – and that means a lot to you guys – the prices are the same – and even you will get a 1,000 Hong Kong dollar discount on opening a new company with a Hong Kong limited or an offshore Seychelles or BVI – so if you do decide to go with them and mention my affiliate code, than you so much! you can go to globalfromasia.com/bridges/
So let's get Fion on the show again for ya – talking hong kong staffing and payroll taxes- after the interview I'll give some other reasons you may want to consider hiring a local Hong Kong staff, as well as some more fun facts and read off some new reviews, so stay tuned after the interview
Topics Covered in this Episode
Introduce Fion Sen from Bridges Executive Centre
Payroll administration in Hong Kong, like how to employ local people, payroll account, MPF enrollment and maintenance, insurance or benefits, etc.
Thanks for coming back on the show Fion , do you mind to introduce yourself to our listeners for those who are first time listeners?
Payroll is always a rather complex topic in every country – how is it for Hong Kong in general, compared to other countries?
Can any HK company employee staff?
How about "offshore selected" Hong Kong companies
What is the salary tax in Hong Kong
Who pays this tax, the company or the employee?
What are the other costs monthly and/or annually
How about healthcare
What is MPF
Other benefits
What are normal customs for Hong Kong staff – how to fire them, and how can they quit?
Are there standard employee contracts, or do you need to make your own with a lawyer?
What is the holiday schedule calendar – is it Western or Chinese?
How about year end bonus, and Chinese New Year, is there any suggested formula to calculate it?
How to find the salary range for a staff in Hong Kong?
Any last tips for those looking to start hiring in Hong Kong?
Ways people can reach out to you and your firm can help with this service?
People / Companies / Resources Mentioned in this Episode
Episode Length 23:54
Another thing to keep in mind is if you're looking to apply of an investment visa in Hong Kong – you may need to hire local staff to make your application more attractive as adding value to the Hong Kong economy, so keep that in mind as well.another thing to keep in mind is if you're looking to apply of an investment visa in Hong Kong – you may need to hire local staff to make your application more attractive as adding value to the Hong Kong economy, so keep that in mind as well.
I am just so… ecstatic with people reaching out with solutions – getting people coming to me with news about updates in the hong kong and china business seen minutes and hours after the news breaks – I'm adding the highlights to the weekly newsletter i send out – you can get in on that at globalfromasia.com/subscribe
Also I am 95% done with the video course for the Hong Kong Supercharge Program – I got the main hongkong supercharged and am in a beta release phase right now – will only go out to those in the email newsletter, and it will be a special lifetime offer, have to keep this limited to only those on the newsletter but that will come out when it is ready to release
5 Star Review, this is from Michael Eagleton, a friend and a regular listener also in Shenzhen, and before I read off the review, I do want to mention this article in the South China morning post about Shenzhen being named a top 5 startup hub, and that Hong Kong was nowhere in sight… It is true – not many people know Shenzhen still – and I believe over time more and more people will realize this is a hot bed for tech and business, i'll link the article in the show notes – now let's read off the review:
Name: FABAPC
Location: China
Date: 2015-02-25
Rating: 5 stars

Simply the Best Resource and Insights for Entrepreneurs starting out in Asia

For over a year now I've been listening to this podcast and it's simply the best for insights on how to startup and run your business from Asia. Michael's guests are all experts and hands-on experienced entrepreneurs who share their experience and advice. This has been an invaluable treasure trove of what to do and what not to do when starting-up business in Asia. For me, as I went about starting my own business in China I have been able to save time, money and follow the lead from so many successful people that have do it all before. I highly recommend this podcast if your about to start-up in Asia or like me always wanted to start-up but were afraid to. Even after being in China for almost 18 years, I've learnt and benefited so much from Michael's ability to share advice and bring together such a broad range of experts from so many different fields. Keep it up Michael and thank you.
Thank you everyone for being her wit home today in your earbuds – those wondering about my bike accident, I am still biking regularly, – not letting that get me down – but I did invest in a helmet…should have done that form the start – I'll put a picture of my repaired right cheek and wearing the helmet on the bottom of the show notes – you can get them at globalfromasia.com/episode75
OK, enough of the blah blah blah – I'm out of here – time to go for a bike ride, peace!
Download Options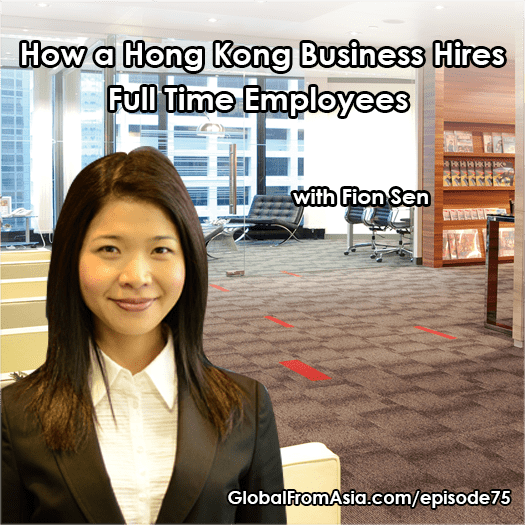 Listen in Youtube