Podcast: Play in new window | Download
Subscribe: RSS
Chris Gormley is the guy to know for doing International Business and we're really lucky to have him on the show! He has setup and operated companies all over the world, with 11 current entities structured in places such as UK, Hong Kong, Montreal, Australia, China, Singapore, and United States.
About Chris Gormley
Chris Gormley is co-founder and Project Manager at Genesis Global Marketing where he manages product development across multiple disciplines with specialties in software, telecom, electronics, and LED. He has a degrees in International business from Tecnológico de Monterrey, The University of Hull, University of North Carolina at Greensboro, and Université Jean Moulin (Lyon III).
From his Linkedin: Product Development and Manufacturing across multiple disciplines with specialties in:- Electronics- LED- Software – Telecom.
Topics Covered in this Episode
Chris's background of how he got started with his global business
Finding his niche in Australia as a market
Thoughts on why setting up structures in Hong Kong, USA, UK, Montreal, Australia, and now Singapore
OEM (original equipment manufacturer) vs ODM (original design manufacturer) manufacturing
Protecting your IP in China via financing in Singapore
B2B customers preferences to pay in their domestic market.
Reasons for setting up a Singapore company
Tips to get started with a global business
Want an opportunity to work with Chris? He's got an offer for ya
People / Companies / Resources Mentioned in this Episode
Chris Gormley email: chrisgormley @ genesisgm.com
Interested in his China job opportunity, mention you heard it on today's podcast and also attach your resume (CV)! Try to make it interesting as Chris's email box is overflowing as it is!
Chris on linkedin cn.linkedin.com/in/chrisgormley
Photo of the 7-11 brand wine we picked up before the show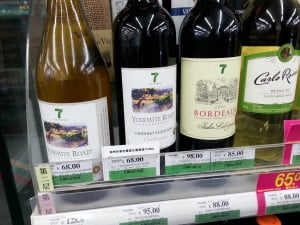 Episode Length: 20:13
Really appreciate Chris Gormley coming on to the show and sharing his international business experience. Would be awesome if he called me once and said how many amazing candidates wanted to work from him from this podcast, so help me out!
Til next time, keep on working hard with your global businesses everyone!
Download Options