Japan is one of the most welcoming countries for immigrants in the world. It has an immigrant population that has grown to 1.3 million people, which makes up 2% of its total population.
The country has a reputation for being friendly and generous with foreign talent, but there are still some challenges that you will face when immigrating to Japan.
Throughout this article, we'll take a look at various hurdles and things that foreigners need to understand in order to successfully immigrate, live, and work within Japan.
For those reasons, we'll take a look at the steps and requirements to successfully immigrate to Japan, what types of visas you can apply for, and which regions in Japan have the strongest demand for foreigners.
Let's get started.
Steps and Requirements for Foreigners to Successfully Immigrate to Japan
---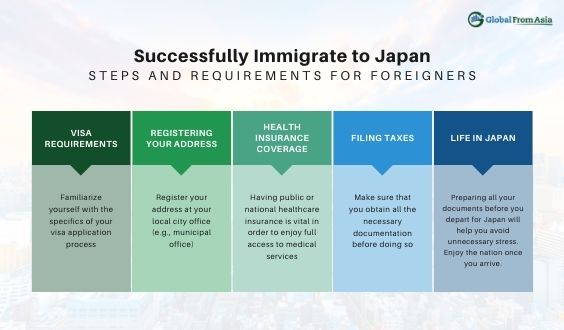 STEP 1: Visa Requirements
If you're looking into moving or migrating to Japan as a foreigner for work or study purposes, then you need to familiarize yourself with the specifics of your visa application process.
First, you need to apply for residence status after entering Japan. This can be done by applying for a visa at the nearest Japanese embassy. It is important to note that visas are not transferable from one person to another.
Therefore if your circumstances change, such as your immigration status or even marital status, you'll need to file an official report with the nearest regional immigration office.
In the case of marriage, your spouse must come in to file a change in status report for you to acquire a Spouse Visa.
Your application will be reviewed and approved if all criteria is fulfilled. This criteria includes:
You must have

 

no criminal record

 

in Japan or any other country during the past 10 years.
You can provide

 

evidence of funds

 

in your bank account equal to ¥30,000 per month (for a single person) or ¥60,000 per month (for married couples.) Alternatively, you can provide an official certificate from yours or your spouse's employer proving that you're earning at least ¥200,000 per year – plus additional funds if there are children involved.
You will need to provide a

 

health certificate

 

(issued within the past two weeks) which shows that you don't have any communicable diseases and there are no physical or mental issues that would be a hindrance for your stay in Japan – similar to what tourists require.
STEP 2: Registering Your Address
After immigrating into Japan , you then need to register your address at your local city office (e.g., municipal office). At this point, you'll be required to present several documents that include:
The

 

residence confirmation slip from the immigration office

 

showing your residential status as well as any other necessary visa documentation.
Your

 

alien registration card

 

if you already have one.
Your

 

passport and visa.
A

 

proof of address.
This will typically involve filling some paperwork, handing over your above mentioned documentation, and paying the applicable fees associated with registering your new residence in Japan.
STEP 3: Health Insurance Coverage
Once you've settled into your new place of living, then it's time to buy Japanese health insurance. Having public or national healthcare insurance is vital in order to enjoy full access to medical services if and when needed, especially when seeking treatment outside of major cities where major hospitals are located such as Tokyo, Osaka, and Kyoto.
There are two types of coverage which you need to be aware of:
National Health Insurance (or Kousei Nenkin); and
Social Insurance.
Social Insurance is for those who are employed part-time or have non-Japanese insurance plans, regardless of residency status.
National Health Insurance, on the other hand, caters to foreign workers with certain types of visas, as well as to students studying at public educational institutions. It is important to note that if you're a long-term resident of Japan, then it's mandatory by law to have National Health Insurance even if you don't work or study in Japan.
If your visa falls under any of these categories, then you should apply for National Health Insurance:
You are currently receiving

 

short-term training

 

in Japan
You hold a

 

researcher visa
Your spouse is working for an

 

organization that is affiliated

 

with the National Health Insurance System
You are studying at an

 

educational institute that has signed an agreement

 

to participate in the National Health Insurance System
STEP 4: Filing Taxes
Now it's time for you to file your taxes, whether for individuals or households. You must make sure that you obtain all the necessary documentation before doing so. For example, if you're required to submit proof of income, you will need these documents to enter into your return:
A copy of your visa
Your alien registration card
The original or a certified copy of your income tax statement from the last financial year
Click here for a more detailed list of what documents are required.
STEP 5: Life in Japan
As you can see, immigrating to Japan isn't as difficult if done correctly and with patience. The key is for you to obtain all the necessary documentation before coming here so that once you arrive, everything will be set up and ready to be officially completed.
Preparing all your documents before you depart for Japan will help you avoid unnecessary stress and give you an opportunity to enjoy the nation once you arrive.
There are other important tips that expats should keep in mind when first arriving into the country:
Make sure your visa is valid throughout your stay.
Register with your city office to obtain personal seals and company seals if you want to register a company in Japan.
Purchase Japanese health insurance within 90 days of arriving in Japan.
Factors to Consider When Deciding on Where to Stay in Japan
Communication and Language Issues
When trying to decide which region, city, and prefecture to stay in, it is important to consider several important factors first. The first factor is communication.
Some foreigners may want to live in the peace and quiet of small towns. However, it must be mentioned that small towns usually do not communicate well in English when compared to large cities.
If your working knowledge of Japan and it's languages and dialects are not that strong, consider living in large cities instead. Many people speak English in Tokyo, for example. Even offices are capable of communicating in English, or have translators on hand.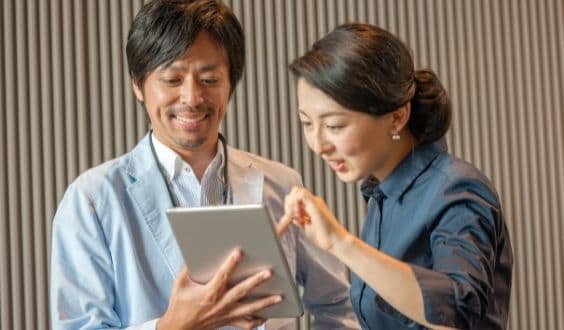 Accessibility
The next factor to consider is accessibility. How accessible is the place where you want to stay? Is there a sprawling public transportation system in place that allows you to reach various areas and also get back home easily?
In large Japanese cities, there is a public transportation system in place in the form of the subway or buses. Owning and driving cars is also an option, but parking may be a problem. It is such a problem that you must present proof of having a permanent parking spot before purchasing a car.
When living in small towns – especially in the rural areas – cars are essential. Without a public transportation system, having a car is a convenience and requirement for even everyday activities such as going to the grocery.
Interests and Personal Fit
There are many choices of regions, prefectures, and cities to choose from. Each of these have their own qualities and quirks that appeal to people. At the end of the day, it is about finding the right fit.
If you are accustomed to the hustle and bustle of work life while being near the progress of life, perhaps large cities are the place to choose. However, if you value peace and quiet, small towns may be the move.
Many foreigners have valued living in smaller towns because they feel like they are part of a community.
Exploring Regions in Japan
When researching and making a choice, it is important to learn about the distinctions between regions, prefectures, and cities. In many ways, it is all about size.
Regions are large chunks of Japan. There are currently eight regions, each with their own prefectures and cities. Prefectures are a smaller chunk, which are then composed of several cities.
Japan is divided into 47 prefectures, each with their own unique culture and dialect. There are various reasons why foreigners choose to live in one over another. The reasons may include ease of travel, cost of living, availability of jobs, and proximity to family members among other things.
There are several major regions to look into when immigrating to Japan. These include Kanto, Hokkaido, Kansai, and Chubu.
Kanto
The Kanto region is the largest area in Japan. As such, many people live there and are considered quite dense in terms of population. As expected, within this region are the big major cities that include the capital Tokyo and Yokohama.
Kanto is home to many businesses, technological advancements, research, manufacturing, and human resources. It acts as a hub to various industries. This also means that there are many available jobs within the region, specifically in the bustling big cities.
Since the cost of living in places like Tokyo are extremely high compared to other cities in Japan though, many foreigners opt for other places in the Kanto region instead. Some popular choices are in Gunma or Ibaraki prefectures.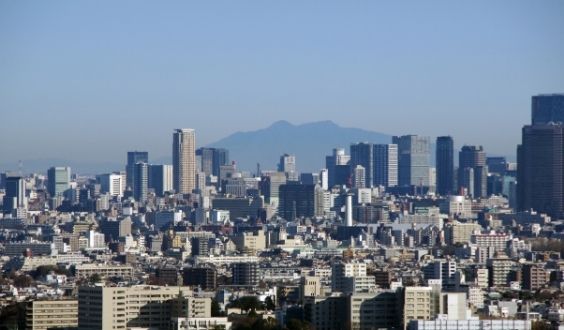 Hokkaido
Hokkaido is located on the northernmost island of Japan's four main islands. It has a subarctic climate and various tourist attractions that play to these weather conditions. These include ski resorts that foreigners enjoy visiting.
The cold weather also plays host to many people, both Japanese and foreigners alike, who want to settle down. The cold weather dictates a slower and more relaxed pace in life.
It is also the region that hosts many nature-loving activities such as hiking, cycling, canoeing, and many others. For this reason, those who love the outdoors will like Hokkaido.
The Hokkaido Region includes cities like Sapporo, Hakodate, and Asahikawa.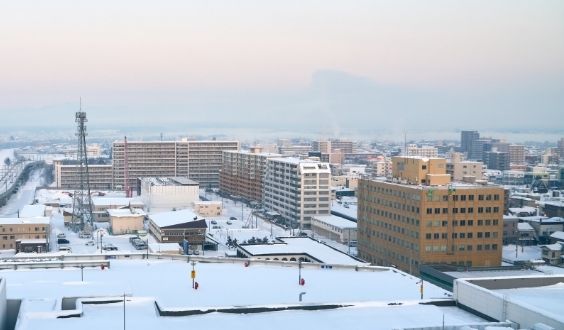 Kansai
Kansai is the area shared by the Osaka, Kyoto, Hyogo prefectures. Kansai International Airport serves as the main access point for passengers coming into the region.
Kansai is located in the center of Japan. Various cultural and historical sites can be found there. These include castles, Zen gardens, and Buddhist temples to name a few.
Many love the Kansai region because it's a slower way of life. It is a place where smaller towns reside and tradition is kept intact.
In terms of business, the economy of the region is rather large. It is comparable to that of South Korea. This is due to it being a hub of energy industries. As an example, lithium-ion batteries are produced here. Medical equipment and pharmaceutical companies are also based here.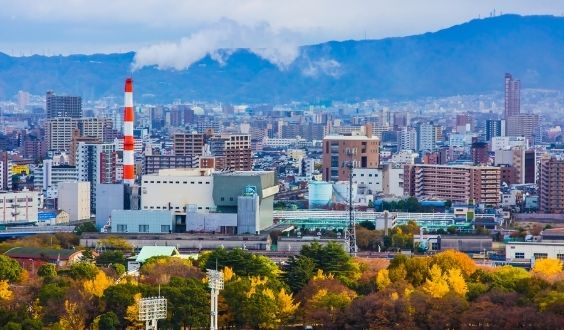 Chubu
The Chubu Region includes mountain cities like Nagoya and Takayama. It also consists of the Ise-Shima National Park which attracts many foreigners who would like to enjoy outdoor activities. The host of mountains in the area are great for those who love hiking and camping.
While comprising only 10% of the land, Chubu plays a big role in exports. Industries such as automobiles, aircrafts, textiles, and general machinery reside in this region.
Due to its shipments, it contributes 20% of the nation's total share. Chubu plays a big part in Japan's economy.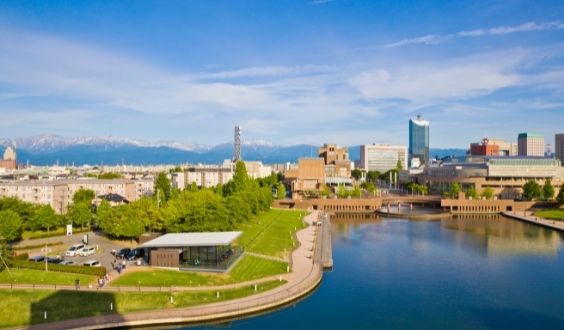 Considerations When Choosing Prefectures and Cities
When deciding to immigrate to Japan, you'll find that you have a lot of choices when it comes to where you want to reside. There are various factors that you should take into consideration when contemplating where in Japan it would be best suited for you to live when immigrating.
Where Do You Plan on Working or What Type of Job Will You Have?
If your work usually deals with business or tourism, then you should consider living in Tokyo, Osaka, and Kyoto because these are major cities that attract both international and domestic tourists.
Does your work require you to live near the ocean? Then consider moving over to one of Japan's many coastal areas such as Nagasaki or Fukuoka. Study the various regions and see which of them would benefit your job the most.
How Much Money Are You Willing to Spend?
Tokyo is known for being an expensive area because of its large population. However, what you are really paying for is the opportunity to be near the capital, the business hubs, and overall developments.
On the other hand, Hokkaido is cheaper compared to Tokyo making it more ideal for those with limited salaries.
What Do You Enjoy Doing?
Do you like hiking? Doing so can bring you over to one of the mountainous regions in Mainland Japan for great views. Then consider living in Nagano Prefecture which has many ski resorts.
How about birdwatching? Consider moving into Hiroshima prefecture where there are diverse types of birds and wildlife to observe.
For those who like to live near the ocean, Hokkaido has many beaches along with great views of the mountain range.
If you enjoy crafting or painting , then consider settling down in an area where the people living there have similar interests and tend to gather over for community events such as craft fairs or art exhibits. Kyoto for example is a great city if you love shopping for antiques and fine arts.
If you're into fishing, then Shimane prefecture is an area that has plenty of lakes to cast your line.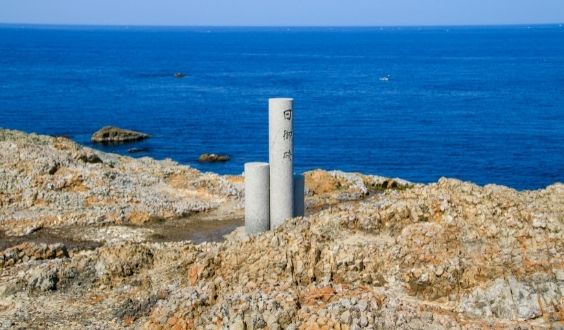 How Would You Feel Living in a Particular City?
Each city in Japan is unique. It has its own quirks and ways of living. It really depends on your preference.
For example, Fukuoka is home to many foreign residents because it's a safe city with good weather plus several expats tend to have their own businesses here which makes life easy.
Similarly, Sapporo offers a clean environment plus a low crime rate in which many foreigners have a tendency to reside here. It is best to ask around and get a feel for cities and prefectures that you have in mind.
Where Are the Best Schools Located?
What type of educational system do your children attend? Are they bilingual or do they speak Japanese fluently? If so, Yokohama is the perfect location for you since it's known throughout Japan as a city where many diverse cultures are exposed.
However, if you're planning on enrolling them into international schools, then Tokyo is the place to be.
Where Do Foreigners Live in Japan?
The Ministry of Internal Affairs compiled a report early in 2020 regarding where foreigners lived in Japan. In terms of population numbers, the top five prefectures and foreigner numbers are:
| | |
| --- | --- |
| PREFECTURE | # OF FOREIGNERS (AS OF 2020) |
| Tokyo | 13.8 million+ |
| Kanagawa | 9.2 million+ |
| Osaka | 8.8 million+ |
| Aichi | 7.5 million+ |
| Saitama | 7.3 million+ |
Make an Informed Decision
If you're considering immigrating to Japan, we hope this blog post has given you some options and insights about the process and options available to you.
Remember to research the culture of Japan, as well as the various regions, prefectures, and cities, before deciding to move. Doing so will help prepare you for anything while also helping you make an informed decision.
We hope you immigrate successfully to Japan and find the right place to start your new life.