Since the emergence of e-commerce, businesses have gotten a chance to increase their reach to engage with customers beyond their borders. There was a time when we had to open an office in another country to be able to operate in that region. However, now you can connect and do business regardless of where you and your customers are situated. All the credit goes to some of the top online B2B marketplaces in the world.
One such B2B marketplace that we'd like to mention here is none other than Alibaba.
The hard work and dedication of its founder, Jack Ma, to being at the top of the world led to this organization changing business trends and giving every B2B company a chance to globalize their operations.
Having said that, here is a quick look into what Alibaba is, and what it has achieved over the years.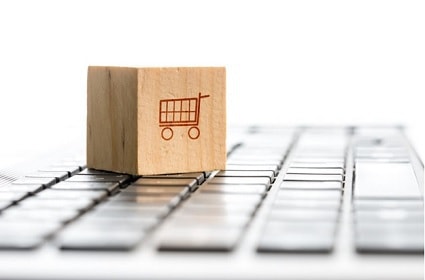 Alibaba Group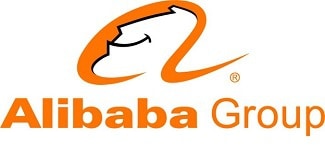 I'm pretty sure if you are in anyway linked to the B2B market, you can't deny knowing Alibaba. In fact, even B2C businesses are familiar with this market leader. Formed in 1999, no one expected this organization to be anywhere near the news. However, it also beat two market giants, eBay and Amazon.
Alibaba has its own online payment service, cloud data service, and even a price comparison search engine. In addition to that, it's known to serve more than 35 million users. This organization is also listed on the Hong Kong Stock Exchange. The underlying cause of this B2B platform was to provide an opportunity for Chinese suppliers to connect with buyers from all over the globe.
Alibaba.com is currently the biggest and best B2B marketplace in the world. This Asian company is sitting at the top of this throne with all other B2B companies fighting to reach up to their position. Up till now, no one has succeeded, but some of them are not that far behind. Wondering which ones? Take a look for yourself!
Other online B2B marketplaces making an impact in the world
1. Amazon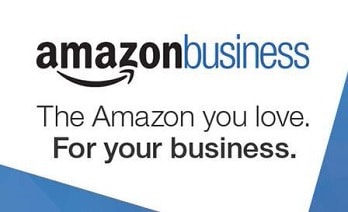 The first one we just have to mention is none other than Amazon Business. Similar to Alibaba, Amazon has also stormed into the market and is currently the number one competitor trying to make an impact in Asia and other continents as well.
To most, Amazon may be an ideal platform to operate their B2C model. However, due to the increase in B2B companies, Amazon also offers a business seller program that targets businesses or those customers purchasing products for work.
This platform is called Amazon Business. With the help of this B2B platform, small, medium and large companies can buy from and sell to each other. Even though there may be many other B2B marketplaces following the same model, wholesalers and suppliers can divert their focus to Amazon business to connect with some of the top companies in Asia. Amazon, as a brand, is quite successful and that success helps in attracting more enterprises to join this B2B portal.
2. ExportHub

Probably the newest member in this list, ExportHub is an international B2B marketplace that helps global sellers and buyers connect. This organization was set up by a group of individuals who showed expertise in B2B and digital marketing. They saw the dream of becoming the best international B2B marketplace, and to be honest, they are living up to their expectations.
ExportHub is more popularly known to encourage many local Chinese suppliers to spread their wings and enter the international market. We all know how big China is, yet many small and medium B2B suppliers lacked the investment required to market on a larger scale. ExportHub, on the other hand, created a reasonable pricing plan that helps many B2B buyers meet sellers. In addition, it provides premium services to all those companies who are looking for more exposure.
Currently, this foreign B2B marketplace is offering four different packages. You may choose whichever one suits your budget and requirement.
One package that I'd like you to check out is the digital one. ExportHub, in collaboration with its subsidiaries, is providing digital marketing service to its premium members. In this plan, they help B2B companies become a recognized brand in no time. From SEO marketing to web development, they'll make your brand competitive. In addition, by registering on this international B2B marketplace, you'll get your business's name featured on the top of the list. That means you'll already be lined up with the industry leaders without any hassle.
3. Made-in-China

The name speaks for itself! Yes, it's a Chinese B2B marketplace. Operated by none other than the reputable Focus Technology, Made-in-China was founded in the year 1996.
It's currently one of the top international and Chinese B2B platforms. The underlying reason for forming this organization was to provide a platform for all small and medium businesses in which they can connect with international buyers and sellers.
Made-in-China is well-known for providing quality support to all businesses in helping them get recognized. As a B2B company, you can get your products to get ranked in the top 10 list for each keyword. With fewer choices, a customer is prone to visit your profile and fetch you an email or call to do business with you.
4. Global Sources

One of the first B2B marketplaces to get listed on NASDAQ, Global Sources is quite famous for having quality buyers and sellers from various industries. This international B2B marketplace was established in the year 2000, in Singapore. Thousands of Chinese suppliers pay a lot of money just to get featured on this B2B platform. Their business objective is to provide a friendly and comfortable platform for international buyers and sellers to come closer.
Quite similar to Alibaba, this B2B portal is also a directory of all buyers and sellers, mostly Chinese. In addition, Global Sources is also associated with the International Trade Fairs of Hong Kong. It's basically where all reputable suppliers, manufacturers and distributors from Hong Kong, Taiwan, and China participate.
The best thing about this platform is that all its members are authentic and are registered companies. Therefore, if you are looking for a B2B company to work with, you can definitely rely on this foreign B2B marketplace to give that opportunity.
5. TradeKey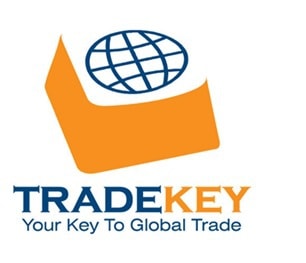 TradeKey is a well-known B2B marketplace that has connected buyers and sellers from over 240 countries. This global B2B marketplace was formed way back in 2006, and since then has known to do wonders by helping businesses enter the international market. An excellent feature offered by this B2B marketplace is that their platform is available in several languages including, English, Arabic, Japanese, Chinese, Spanish, and Russian.
With millions of monthly visitors on their website, TradeKey has made a substantial impact in increasing the import and export potential within countries. In fact, nations have also experienced a definite shift in their GDP all thanks to this platform's motive to enhance international trade.
In addition, this B2B platform is the first one to get both the ISO 27001 Information Security System and ISO 9001 Quality Management System certification. This move offers greater consumer satisfaction and a safe and secure digital environment for B2B companies to do business.
6. DHgate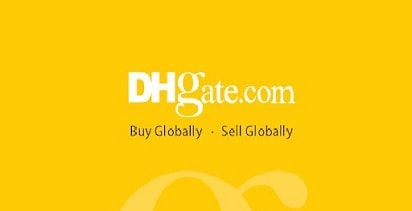 With over 30 million products, DHgate is one of the largest B2B marketplaces strongly focused on providing an opportunity for Chinese suppliers to set foot in doing business with companies beyond the borders of their mainland. In addition, they have more than 5 million customers from more than 227 nations. Their website is recorded amongst the 2100 most visited domains on the internet.
Though China may be a vast country, you can't expect to find success just by focusing on supplying to local buyers. If you are a small or medium business trying to enter the international market but are facing a hurdle of lack of investment, DHgate is the platform for you.
It also considers the importance of having a mobile version of their B2B portal. Therefore, they even have developed apps for both Android and iOS devices.
Although, DHgate had to go through a tough time after being accused of being a scam site. However, the management removed all doubts by providing quality service to their members and eventually growing in popularity. They don't take scam lightly, but it's just impossible to evaluate the authentic businesses from the fake ones on this B2B portal.
7. EC21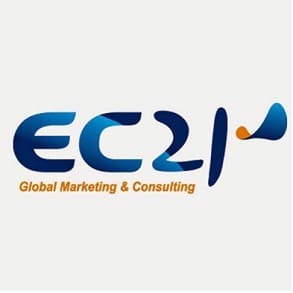 This Korean B2B marketplace started its operation in 1997. Over the years, they have provided many local businesses an opportunity to enter the international B2B market as well as trade support services. In addition to being one of the largest B2B platforms, they have also excelled in providing marketing services to all small and medium-sized businesses in Korea. Their marketing experts are well-known for producing breathtaking results through SEO and social media marketing tactics.
They first launched their premium service in 2004, and since then they have worked on making all their members gain a presence online and grow as a recognized B2B company.
Major countries they operate in are China, Korea, Malaysia, India, and Russia. EC21, has over 7 million products, 2 million member companies, 3.5 million monthly website visitors and 3.5 million B2B buyers in their database – These numbers are rapidly growing.
8. ThomasNet

Probably, one of the oldest B2B marketplaces to still be recognized amongst the top, ThomasNet has been actually around for more than 120 years. They have always served to provide B2B companies an opportunity to grow and reach out to international buyers.
With technology taking over almost everything, ThomasNet also created a website to allow B2B suppliers from around the world to find potential customers. Their user-friendly domain lets you see products, suppliers, insights, and even digital tools that can help you create a better marketing campaign.
This platform is home to almost all industrial suppliers who couldn't find potential clients on the other B2B marketplace. Their focus on the industrial market has pushed them to become the leading online B2B marketplace to sign up at, in the world.
9. ECVV

ECVV was founded in 2003 and has one of the largest B2B websites. Their mission is to provide a better platform that encouraged international trade. Their team of marketers is working on connecting potential B2B buyers with sellers from around the globe. In addition, they also offer packages that include brand marketing to make all clients a recognized business in their particular industry.
ECVV has facilitated many small and medium-sized businesses all over the world. Their B2B portal has more than 2.5 million registered users. In addition, they have received more than 1.5 million buyers from more than 220 nations.
The annual trade volume of this foreign B2B marketplace recorded in 2011 was over $5 billion, and the figures never stopped rising. In addition, this B2B portal is also a recommended e-commerce B2B platform for international trade by the American International Business Council, and the Shenzhen Government.
Wrap Up
Even if your business is doing pretty well in the worldwide B2B marketplace with traditional marketing techniques, it won't always stay the same. Many top companies have had to go down the line just because they couldn't keep up with those B2B marketers who focused on digital marketing techniques and got listed in one of the top B2B portals.
However, the real question arising here is, which B2B marketplace to choose?
To be honest, we can't deny the fact that Alibaba is leading in Asia, hands down! However, that does not mean that the others on this list are anywhere close to shutting down. All of them have proven their importance in the world by helping many companies grow.
If you ask me, I'd say that you should register on more than one international B2B marketplace. If you are already working with Alibaba in Asia, there's no harm in registering at ExportHub, Amazon, Global Sources, Made-in-China or any of the other foreign B2B marketplaces.