The rise of e-commerce in Southeast Asia, including Thailand, is rapidly growing. In fact, Thailand has over 12 million e-commerce users, and that number is growing.  E-commerce in Thailand is set to become a main driver of internet development in the country. In recent years, many Thais have become more tech savvy and online shopping has become a popular trend.
Today, there are many online shopping portals in Thailand. Among the most popular are Lazada, Galleon, Aliexpress, Tarad, and iTruemart by WeMall. From a survey by Nielsen — a leading global information & measurement company — 68% of Thai online shoppers prefer paying in cash. Nonetheless, with the growth of e-commerce, many payment gateways are certain to take over.
Among the payment methods preferred by Thais are cash on delivery, local payment transfers, 2C2P, Paysbuy, Prompt Pay, Thaiepay, and Mobiamo. For many, especially people from the US, Paypal is what they trust when it comes to online money transfers.
PayPal Thailand has been operational for many years now. However, Thai people still prefer to pay in cash, either by cash on delivery (COD) or local money transfer. Nevertheless, PayPal is worth using and it isn't impossible for it to take over just as it did in most Western countries.
How to Sign Up
Signing up is easy. Here's what you'll need:
An active email address, valid ID (National ID, Driver's License or Passport), mobile number and a credit/debit card.
To get started, go to PayPal and click sign up

Choose between two account types:
Buy with PayPal:

For people who primarily want to buy online

Receive payments with PayPal:

For people and businesses who primarily want to receive payments
Provide your email address and desired password

Fill out form

Link a credit/debit card (optional; this can be done later)

Confirm your email address

Verify your bank account
How to verify your PayPal account registered in Thailand
All newly-registered PayPal accounts are initially "unverified" and have withdrawal limits – this limit helps reduce fraudulent transactions due to stolen credit cards or unauthorized use of bank accounts. To lift this limit, you'll need to verify your bank account.
Here's how to verify your bank account:
     Log on to your PayPal account

     Click Wallet and Link a Bank Account. The following Thai Banks can be linked with PayPal:
| | |
| --- | --- |
| Bangkok Bank Plc | Kasikorn Bank Plc. |
| Bank of America | Calyon Bank |
| Siam Commercial Bank Plc | Siam City Bank Plc |
| Thanachart Bank Plc | Islamic Bank of Thailand |
| JP Morgan Chase Bank (Bangkok Branch) | Bank of Tokyo (Bangkok Branch) |
| Government Housing Bank | Mizuho Corporate Bank |
| Standard Chartered Bank (Thai) | Bank of Ayudhya PCL |
| ACL Bank Plc | TCRB |
| Krung Thai Bank Plc | ABN AMRO Bank N.V |
| Deutsche Bank | Hongkong and Shanghai Bank |
| Sumitomo Mitsue Banking Corporation | Citibank N.A |
| Kiatnakin Bank Plc | TISCO Bank Plc |
| Thai Military Bank Plc | Tha International Commercial Bank of China |
| BNP Paribas (Bangkok Branch) | GE Money Retail Bank PCL and Land and Houses Retail Bank Pcl. |
Enter bank information including bank name, account number and name on the account. Click continue to proceed.

Go back to Account Summary, scroll down and click "

See how much you can send with PayPal

."   

 

Click Remove Limit

 

Fill out required bank account details

to request a unique 4-digit code needed to complete the process.

Click continue to proceed.

Retrieve your 4-digit code from the description field of your online credit card statement. It will appear after 2-3 business days as: PP*

XXXX

CODE (e.g., PP*1234CODE).

Log back in to your PayPal account, click Wallet and click Ready to Confirm.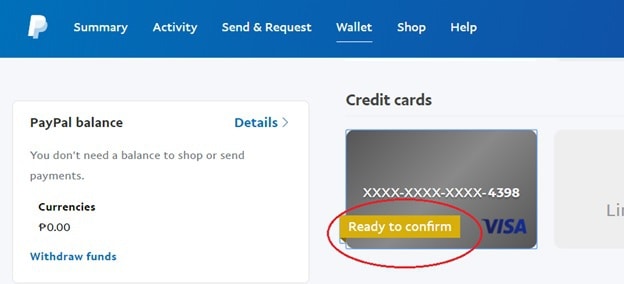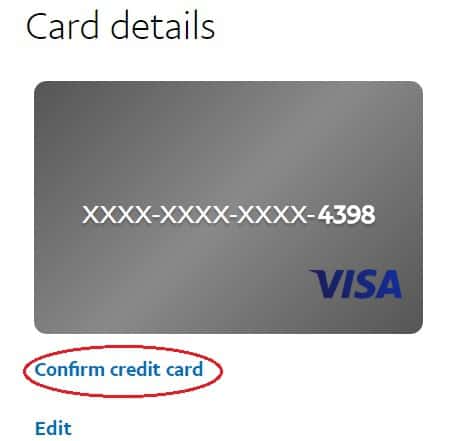 9. Enter the 4-digit code from your card statement.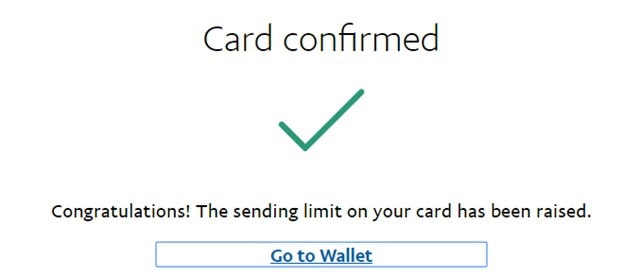 Where to use PayPal in Thailand
Shop online and be covered with

PayPal Buyer Protection

: Almost every online store both in Thailand and in other countries today accepts PayPal as a payment method. Basically because it's safe, convenient, and fast.

Use PayPal to book hotels: Many

online travel booking platforms

accept PayPal as a payment method. In fact, Centara Hotels & Resorts — Thailand's leading hotel operator, with 43 deluxe and first-class properties across all of the major tourist destinations in the country – has teamed up with PayPal to streamline bookings.

Get paid online: Want to work online? Most employers prefer PayPal to pay staff abroad. Whether you are a blogger, web designer, web developer, advertising manager, customer support associate, virtual assistant or affiliate marketer, PayPal is the best option for you.

Receive/Request money from anyone across the globe

: If you're a merchant who wants to expand your business internationally, you can take advantage of PayPal.Me for Business. PayPal.Me is the latest feature from PayPal for people to conveniently send and manage money online – with it, merchants no longer need to send a manual payment request or bank account number. Learn more about it

here

.

Use PayPal to book a plane ticket at Thai Airways and Thai Airasia: Recently, PayPal has collaborated with Thailand's national airline Thai Airways. Thai Airasia now accepts PayPal as a payment method as well.
How to top-up PayPal Thailand
Adding funds to your account using your linked debit/credit card is not yet possible with PayPal Thailand. You can only use PayPal as the medium of payment when you make a purchase online — provided that it is linked with your debit/credit card. Any transaction amount shall be directly deducted from your card. Basically, the only way to top up your account is through a money transfer from another PayPal user.
Bottom line
As e-commerce takes over the world, many merchants expand their business internationally. Not only does it bring convenience to consumers, it also creates opportunities for many business owners. PayPal is basically one way to boost e-commerce in Thailand – it simply opens doors for international customers. While there are many global e-payment players in Thailand, PayPal aims to be a "must choice" e-payment option in Thailand. As PayPal dominates online payment processing around the world, it's not impossible for it to take over Thailand as well.
If you have any additional information about using PayPal in Thailand, let us know in the comments.
Find this topic interesting? Check out some of our Paypal-related topics below!
Using Paypal in the Philippines
How To Connect Paypal China To A Chinese Bank Account