As business owners, we all have a love and hate relationship with Paypal. But we all know it is a necessary service. Businesses need to receive money from customers – as almost everyone around the globe has an account with them.
Today we'll talk about using Paypal in Hong Kong. Strap on your seat belts, this is going to be fun!
This guide can is useful for a Paypal international account anywhere in the world, not just in HK. Yet the Hong Kong business owner was in mind when I wrote this.
Also, I have an extensive guide and listing of Hong Kong Merchant Accounts and I try to update it regularly. Check that for the most up to date information on companies. You can also check for my latest podcasts on Paypal and other merchant accounts on the site here.
My Experience As a Seller Using Paypal
What's my experience with Paypal? I've used Paypal since 2004 as a seller, with a USA account for my first e-commerce business. I have opened my first one outside of USA in early 2008 and have had accounts with them in Hong Kong, UK, China, and of course USA.
Also having this podcast and blog, I have connected even more with people having various experiences themselves using Paypal. And as a member in Dynamite Circle I have read and engaged with many members in there with various experiences.
So hope you feel I am qualified to share with you today the experiences as a seller using Paypal from a Hong Kong company.
Let's do this!
Opening a Paypal Hong Kong Account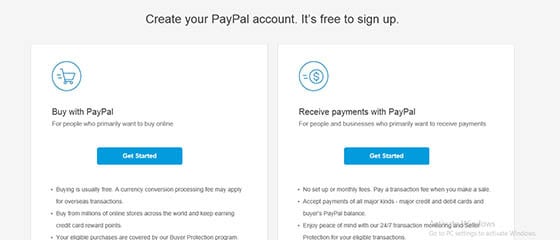 Almost every business that has any online presence has PayPal. And in Hong Kong it's not much different. Everyone uses it, unless you are a traditional business – they are pretty stubborn to do accept Paypal in retail shops in HK. Signing up is pretty straight forward like any other Paypal in the world.
Note: If you are signing up overseas (Outside of Hong Kong) You may want to put in the Hong Kong TLD extension, or click this link for Paypal Hong Kong
These are the basic steps to setup in Paypal HK:
Signup and choose Personal, Premier, or Business. I only use a Paypal Hong Kong account for my business, I do not have a personal Paypal in Hong Kong.
To use PayPal, you need to add a payment method to cover your transactions. This can be your bank account, debit card or credit card. They will make a couple test transactions that you will need to verify on your side and type back into your PayPal account online. Some have some difficulty adding their HSBC bank account to their PayPal account. When you go to add a Hong Kong bank account, the account number field is limited to only 6-9 digits. You'll see the savings account with HSBC has an account number of 10 digits. The first 3 digits is your branch code, the following 6-9 digits are for your bank account number. Also note that HSBC's bank code is 004. This should help you in typing in the right account number to verify and connect your bank account to your Paypal account.
Verify your account. In order to withdraw funds you need to verify your Paypal account. You need to have 2 small deposits made from your Paypal account to your bank account. Once those arrive in your bank account, go back into your Paypal account and enter the number to show Paypal you have access to that bank account.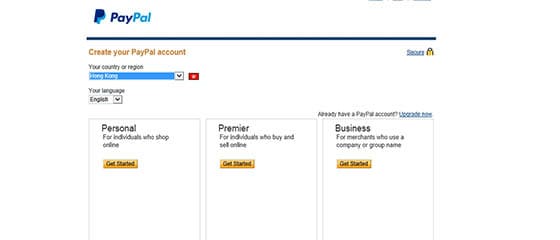 Congratulations, you now have a verified Paypal Account! POA (Proof of Address) is not required for getting this level of verification in Paypal. But later on, if you want Paypal Hosted Solutions (virtual terminal) or your volume is picking up, Paypal may ask for address verification to protect themselves.
Confirming With Paypal To Get Verified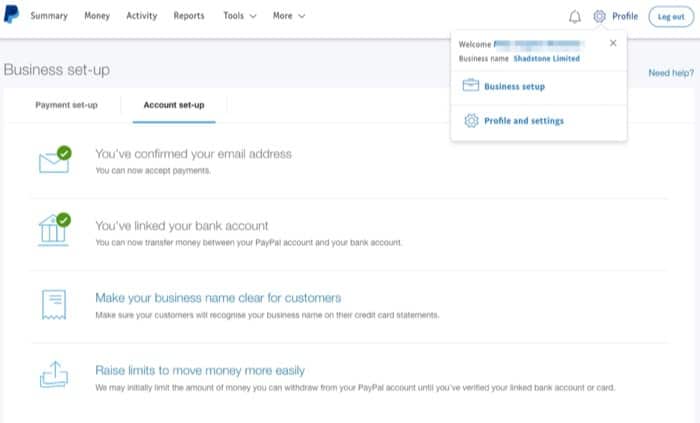 How do you know if your Paypal account is actually verified? Someone asked me and its true – you don't see too clearly your own profile.
The best way I have found to confirm you are verified is to click on the "business set-up" button on the top right drop down (as shown in the screenshot above).
Once there, you'll see 2 items have a "green check mark"
* You've confirmed your email address
* You've linked your bank account.
Linking your bank account is critical to getting verified – email should be pretty straight forward 😉
Withdrawing from Paypal HK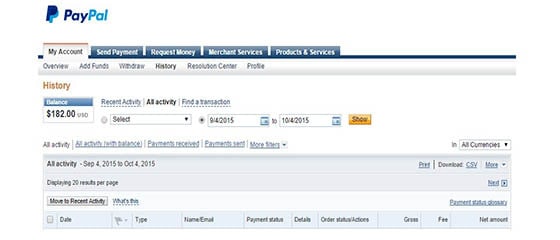 Taking money out is a rather tricky part. Each country for Paypal operates in that country's main currency. To withdraw money from your PayPal HK account to your Hong Kong bank account, you must do this in HKD (Hong Kong dollar) currency. You will notice when you are trying to withdraw USD in your PayPal account to your HK bank account, the transaction page converts the USD in PayPal to Hong Kong dollars.
You probably don't want to pay the approximately PayPal 2.5% to convert from USD to HKD, especially if your Hong Kong bank will then convert it back to USD. It's true, just like the credit card issue – it is a waste of money. Let's talk about a few options:
One solution in this situation is to set the primary currency of your PayPal account to HKD, the same currency as your bank account. This is so you only need to convert the funds once. But all funds coming in will be converted to HKD automatically. The way around this is if you put your prices for your products or services in Hong Kong dollars instead of US dollars. Which, may or may not be cool depending on where your customers. Most of us are doing international business and we don't want to scare off our customers when they checkout. So we will most likely need to charge in USD
Another solution is try to not withdraw any. Use the funds for your operating expenses on hosting, services, and other items.
New Fees For Withdrawing USD To US bank
April 2018 update – we promise to keep this Paypal HK bank blog post updated – and got this email alert:

Hey Mike,

Paypal HK will charge 2.5% for all withdrawals to USD bank accounts starting next month. Just saw it in my account (see attached)

Do you see any way around this fee? Only thing I can think of is to send the USD to a non-HK paypal account and withdraw it from there.

Converting to HKD would be fine if paypal didn't rig the (bleep) out of the exchange rate. It's hardly the mid-market rate that they give. I'll probably send to another user to get around the 2.5% fee.

2.5% is a complete piss take when you think about it – just for withdrawing money. I'd respect it if it was a flat fee of say $20-30 fee like a wire fee, but 2.5% on 10,000 USD? Just to withdraw that money? That's $250 USD just for the right to move your money to the bank. Crazy. Well, greedy actually.

B*stards!Best, Sam
Ya – this is a painful for those who are receiving USD into Hong Kong and then avoiding the mandatory conversion to HKD by sending to a US bank. Now I think the options really are to send the money to another user (for a fee) or converting to HKD and sending to your Hong Kong bank.
More on the New Updates on Paypal HK Withdraw to US Banks
More updates from Sam. He hasn't seen the site asking for the fee, and saw that they haven't implemented it (yet) – let's keep up on the pulse let us know.
Alright so I tried it. Did a test withdrawal of $100 USD. There was no mention of any 2.5% fee, and the withdrawal went through free of charge. My paypal balance dropped by literally $100 USD (not $102.50).

The last thing I need, however, is to now continue doing "free" withdrawals and then in 12 months have paypal telling me they're going to collect several thousand dollars in withdrawal fees for my withdrawals over the last 12 months. So, I contacted them saying that I wasn't quoted a fee for my withdrawal, and that I don't appear to have been charged, and asking would there be a charge later on.

Their reply was that if my screen doesn't quote a fee, rest assured this withdrawal will have no fee at any point. The fee will always be mentioned upon withdrawal. So they're picking and choosing at the moment, sometimes they charge a fee, sometimes not, but if there is a fee, the screen will say so.
Using Paypal Hong Kong as a Merchant Account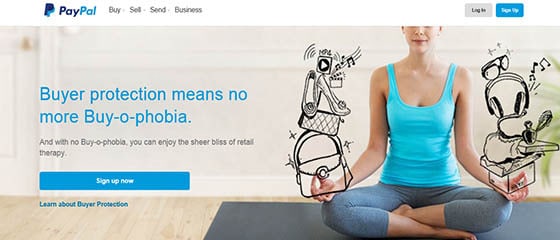 Paypal Pro is a common account option in the US and UK and other countries, but not as common in Hong Kong – but it is in another name! It is called Paypal Hosted Solution, HHS.
Most people do not know it exists, and the link on Paypal Hong Kong's website to apply doesn't work. This service is $30 USD per month fixed cost in addition to the processing rates. The reason you get this is it is a true merchant account and you can accept credit cards on your own website in your own shopping cart without redirecting to the Paypal website. For applying Website Payments Pro Hosted Solution (HSS), you need to get in touch with a Paypal Hong Kong representative through the contact forms. This representative will ask for the following documentation:
A signed authorization letter to handle the PayPal Business Account (Paypal Sales Rep will attach it)
Permanent ID copy of person(s) signing the Authorized letter AND each authorized signer.
Copy of your Company's Certificate of Incorporation ("CI")
Copy of Business Registration ("BR")
Proof of address of your Company (e.g. utility bill, bank statement) within 3 months
URL of the e-commerce website with information on: a) terms of delivery; b) returns & exchange policy; c) privacy protection of customer information; d) customer service.
Latest audit report(s). Include audit reports of your parent company, associated companies and subsidiaries. The goal is to show how strong the Company and/or Group is financially.
RFU form (Application form they will attach)
Again, I think once you get started with a Hong Kong company, take a couple months to "digest" things and then go ahead to apply for merchant accounts. Luckily, there are more and more choices lately and the fees are still rather high comparatively speaking but coming down.
Keep Records And Clear Seller Policies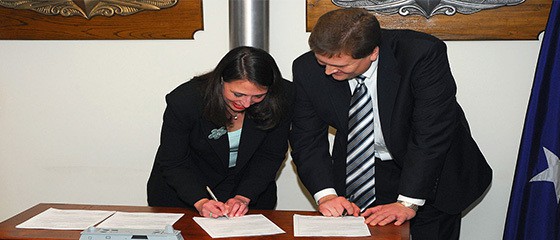 Things should run smoothly once those steps are setup. Yet we all hear the horror stories about your account getting frozen or closed by Paypal. To defend against this, I would suggest to keep clear documentation on all of your transactions.
As your sales volume increases, it also gets the attention of Paypal. Discussing with a Paypal Hong Kong representative (tried to get her on the podcast many times, but their PR is a bit strict) and she said they Paypal will ask for more verification of the business as the sales grow. This is because they do not want to make it too difficult for you to get started selling on Paypal in your early days. But as you grow they will need to background check everything.
Of course Paypal wants you to grow and succeed, that means they are making more money too! But like all financial institutions, they need to ensure that they are following KYC (Know Your Customer) procedures. Financial regulations around the globe are getting harder not easier.
So I hope this article on Paypal helped you! It is something I am asked quite a bit and am happy to be sharing with everyone to get rid of the worry and hesitations of setting up a company in Hong Kong.
The tough part is the currency conversion on withdrawing your cash. I personally don't withdraw much of the funds from Paypal to avoid the currency conversion.
If you have any tips or tricks you'd like to share, or more clarifications and questions – I would love you to put a comment below. This Paypal guide will be regularly updated as I get more feedback and learn more from my own experience as well as clients.
And if you really love this article! you can buy my complete Hong Kong Supercharged Guide Book. It is jam packed with everything you need to know from setting up your Hong Kong limited company. From setup, to banking, credit cards, merchant accounts, cash flow, upkeep, operations, and more!
Bank Wire to Paypal HK
Question from a reader (via email) that is worth sharing with everyone to help those in the future:
I have read with interest your guide on Ultimate Paypal Hong Kong, very
interesting. I have a question that so far nobody has answered.

I have a local Hong Kong Paypal account. It is linked to Hang Seng Bank
Hong Kong…..all in HKD.
The paypal account has been linked successfully with two small payments
from paypal identified.
Topup from paypal account should be no problem.

However if a friend wants to make a payment to my Hong Kong paypal
account form a bank that I dont normaly use, he would use the
following details in his transfer details:

Beneficiary Name; Paypal Pte Ltd
Beneficiary Bank Name: Bank of America N.A.
Currency: HKD
Bank Code: 055
Beneficiary Account Nbr: 757-81718071

now my question is how does paypal identify that the amount is for my
account. Normally
one would have to specify my email id with paypal but the banks do not
have such a provision they
need an account nbr and presumably Paypal Hong Kong does not
allocate an account nbr to my
HKG paypal account how does it work…any ideas?

Appreciate your reply
Rene
My best answer:
I believe this is only for payments coming from YOU – not for payments from 3rd parties. They may likely reject the payment.
The name of the sender is supposed to match the name of the Paypal account holder.

Customer Service Questions for Paypal
I received an email from Review Information regarding "Account on the verge of closure" due to a unusual charges to a credit card linked to my account. Can you furnish details so that I could check? Thank youLaylay
We are getting more and more emails from readers who think we are affiliated with Paypal and asking us for customer support. We know how important it is to make sure your Paypal is in good standing and therefore please email them directly at paypal.hk
Connecting Paypal HK to A European Bank
It is a hot topic that people want to connect their Paypal Hong Kong to non-Hong Kong banks. We get letters like this:
Hey, thanks for the blogpost.

I was wondering if you guys know if I can link a European Bank account to the HK Paypal account.

Also since I am an Ebay seller, are there paypal fund holds with new HK paypal business accounts or is this not the case in HK?

Thanks for taking the time,

Best regards,Daniel
Our answer? While you can't connect it to the a European bank, we have some resources who can manually collect for you and wire it over. Please contact us for details for now.
Using Paypal As Your Main "Bank" For Hong Kong
As we know, getting a bank account in Hong Kong has been troublesome. In the meantime, you can still open and operate with a Paypal HK account. The trick is, to getting it verified to withdraw the money to a bank account.
If you open a Paypal HK account, you'll need a HK bank account to link it to! Yet, you can remain "un-verified" with a bank account – and worst case – transfer the money to others in exchange for cash. They should be trusted counter parties, well, actually they are taking the big risk.
If you send someone Paypal money and they transfer your via a bank account or cash – they risk having you recalling the money. This means, you could "cheat" them by disputing the transfer. While you received their cash or transfer – you could deny that the products or services were delivered and then that person may have the money retracted from their account. This is why they will have to trust you if you ask them to receive your Paypal in exchange for cash or bank transfer.
2017 Update: Paypal Asking a Lot of Users to Verify Their Identity
So in 2017 a ton of our clients and many readers of this blog have gotten tons of emails and account holds on Paypal to re-verify their account. The emails will go something like this:
Subject: Request for additional information PP-PPP-PPP-PPP-PPP 000000

Dear Shadstone Limited,

Here at PayPal, we're constantly taking steps to ensure that your experience is in line with regulatory requirements. Further to these requirements, we need to collect additional information from you.

Keeping your personal and financial information safe is vital to us and we won't share it with anyone else.

You've already completed the following actions as part of our review:
– We've received acceptable copies of the following documents or information:
-> Identification document
-> Proof of business address document
-> Business registration certificate
-> Letter of authorisation
-> List of the beneficial owners and office bearers of your business
-> Identification documents of the benficial owners

We're still unable to complete the review process of your account at this time. Please help us finish this process by completing the following steps.

■ The name on the document you provided doesn't match the name on your PayPal account. Please email us at [email protected] to authorise us to change the contact name from Michael to Mike.

■ We have noticed that your provided proof of business address cannot match your Business registration certificate, and please confirm the reason of this situation by emailing us at [email protected] Please also update the address on your Proof of business address document to the account.

Here's how to edit your address:
1. Log in to your PayPal account.
2. Click "Profile" at the top right corner of the page.
3. Click "Profile and settings".
4. Click "Update" beside "Address".
5. Find the address you want to update and click "Edit".
6. Enter your address information and click "Save".

As always, if you need help or have any questions, email us at [email protected]

Case ID: PP-000-000-000

Thank you for your understanding and support.

Sincerely,
Liberty
PayPal

We'd love to hear from you but please don't reply to this email. If you need to reach us, simply click Help on any PayPal page.
—————————————————————-
Copyright © 1999-2017 PayPal. All rights reserved.
Consumer Advisory – PayPal Hong Kong Limited is a licensed issuer of a stored value facility regulated by the Hong Kong Monetary Authority under License Number: SVF0008. Users in Hong Kong are advised to read the terms and conditions carefully.Paypal Compliance
Pretty scary right! It took about 3 or 4 emails back and forth. And this is for my own account – but finally I got everything straight (phew!) and got this email:
Subject: Your PayPal Account Has Been Returned to Regular Standing
merchant account ×

10 hrs ago
[email protected] started the conversation

To: hongkong

Dear Shadstone Limited,

Our review is complete and we have returned your account to regular standing.

We appreciate your patience and thank you for your help in making PayPal the safest and most trusted online payment solution.

Thanks,

PayPal

Please do not reply to this email. This mailbox is not monitored and you will not receive a response. For assistance, log in to your PayPal account and click the Help link in the top right corner of any PayPal page.

---

And then another

Subject: Your identity confirmation is now complete

Thanks for completing your identity confirmation. Our review is now complete. If your account was limited for identity confirmation, the limitation has been removed.

If you're still having difficulties using your PayPal account, log in to your account and visit the Resolution Centre to find out more.

We appreciate your patience and thank you for making PayPal the better choice for sending and receiving payments.Paypal Compliance
So like many commenters below, it is scary! But you're not alone, this started happening this year and is probably some kind of updates in regulation and anti-money laundering. Let's all work together to solve these problems – but stay positive and make steps forward each day!
Account Converting Question
Here's a question from a blog reader:
I've asked my PP rep but figured I'd send a question your way in case you have any interesting insights or it could be useful content for you! 🙂

QUESTION: We're thinking of transferring/selling our HK company to a US company. Can we continue to operate a HK PP account from a US company, or do we need to keep the HK company open?

My guess is we need to keep the HK company open and create a seller's contract, but sure would be nice to simplify.

Any thoughts I'd love to hear them!From Dan
So really, the question is –
Can you transfer your Paypal Hong Kong Account to a Paypal USA account?
A question I received from a reader was – they are moving to USA and doing business there, but after many years with a Hong Kong Paypal with subscriptions, they are asking me if you can transfer the Paypal HK to a US based account.
From my experience the quick answer is – No. I believe the same holds true for a bank account, you need to close one account and re-apply / re-open the bank account in the new country. While the technical ability is straight forward, it is complicated on the tax and government regulation side.
Another Option To Send Transfers Within Asia
We have a Remittance Partner Recommendation. Aurelia Pay is a leading cross border payment service in South East Asia, Hong Kong and Greater China. With our independent end to end payment network, Aurelia Pay delivers payment within the same business day with competitive, fair and transparent FX rate. Check out AureliaPay now!
Questions Or Tips on Paypal HK? Share Below
How is your experience using Paypal in the Hong Kong business market? Let's help each other out and share tips and strategies in the comments below!
Leave A Review for Paypal Hong Kong.
Now it's your turn to share – what is your rating for Paypal Hong Kong.
Paypal Rate
★★★★★
"I started doing ecommerce a few month back with an US account, however things didn't work out and my paypal and funds got lock for HALF a year. (Hardest time/ task ever just to get my money back). My question is, i m planning to open with paypal HK, will they lock my account too if they "think" it is suspicious, and the charging rate is also a lot higher in HK compare to US, it is almost 4%-5%. The currency conversion rate is extremely bad at ~2.5%. just greedy number. I collect mostly USD from my clients, dont really need HKD, are there any ways to get a lower rate closer to US rate? like 3% ish total?"
- Tommy
The Ultimate Paypal Hong Kong Guide (Get Verified, Stay Safe) Overall rating: 5 out of 5 based on 1 reviews.