When US President Donald Trump openly said that he doesn't think he needs to strike a trade deal with China before the elections in year 2020 nor even just a partial deal in the interim, the end of the trade war has become all the more obscure.
 While we have stated in our post about how importers get by US tariffs using Section 321 that there really are no winners in a trade war, we cannot help but observe that there are smaller Asian countries that benefited from the ongoing dispute between these two economic superpowers. 
Dodging the Impact of the Trade War
There are entrepreneurs who are looking at every possible way to dodge the negative impact of the trade war in their cross border businesses.  Some have taken advantage of legal loopholes in existing international trade laws such as Section 321 and the First Sale Rule that we discussed in our post, Bypassing US Tariffs Via Hong Kong.
 Others have considered looking at other countries to transfer their business to as an option, just as what those with businesses in Hong Kong have looked into when the rounds of protests were hurting their operations.  They explored other alternatives to their Hong Kong business. 
 And, while not a straightforward option for most, moving their manufacturing out of China is worth considering.
Emerging as Winners of the Trade War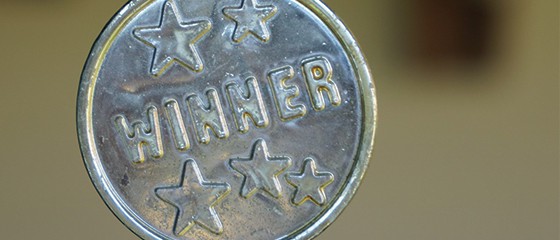 The escalating tension between the two countries made them drive their imports away from each other and into or through other countries.  Trump even floated this idea when he demanded the US companies doing business with China to explore alternatives – by this, he meant the other countries.
Countries in the Asian region suddenly found economic opportunities being opened up for them.  These included trading, manufacturing and even investments.
Here are the Asian countries that are thought of as emerging winners of this ongoing trade war:
Vietnam
The history of Vietnam and US relations has not been the smoothest.  Thus, it being considered the biggest winner in the US-China trade war is a big irony.
As the tension between the US and China surged, factories in Vietnam saw their production increase significantly.  Nomura, the Japanese investment bank, reported that the country's GDP gains from trade is almost 8 percent with electric gears for phones, furniture and automatic data-processing machines as the main drivers of the gain.  These imports are those covered by additional US tariffs on China.
This move also invited foreign direct investments that spurred more economic growth in the country – job generation, technology transfer and infrastructure.  There's just a hitch that could be possible in time as the US is now assessing thoroughly transshipments being done through Vietnam.
Thailand
Much like Vietnam, Thailand is among the top choices of importers or manufacturers to divert their global supply chain.  It saw a surge in foreign direct investments more particularly from Chinese companies that are looking at Thailand as a production base so they can circumvent the US tariffs.  Its top imports are office machinery, electronics, vehicles, gold, and oil.
To take advantage of this opportunity further, more industrial estates are being put up in Thailand.  WHA Corporation that builds these estates or industrial parks, are planning to put up more to the existing 10 in Thailand.
A setback that it has to overcome though is its problem on labor shortage.  This has to be addressed and resolved urgently to gain momentum as large companies such as Sony, Harley-Davidson and Sharp are slowly moving its production to Thailand.
India
India's global market share still has a sizable room for growth and thanks to the trade war between US and China, the opportunity to grow is clearly within reach. India's industries of pharmaceutical, chemical, engineering, electronics, textile and footwear will be the drivers of this projected growth. 
It must be able to surmount two underlying challenges though – its land and labor laws.  Laws related to land alone number more than a thousand with some dating back to more than a century ago.  Its labor laws also are as complex and as many.
If India wants to benefit from the ongoing trade war, then reforms in its laws should be promptly made.  These reforms should be complemented with a major infrastructure development that must include their roads, ports, terminals, power and water utilities, among many others.       
Taiwan
This self-ruled island found a pocket of opportunity in this trade war to lure its companies back home from mainland China.  It even launched a program, "Invest Taiwan" where returning companies are offered low-cost financing to cover reshoring costs.  Apart from this, they are also offered discounts on rental costs for up to two-years, a tax adviser and help with site identification, access to stable power and water utilities and manpower.
The program indeed was a hit especially to Taiwanese businesses engaged in these industries – technology, electronics, biotechnology, pharmaceuticals and national defense.  And, with the commitment of the government to support them, especially in finding a suitable space or area for them to operate, coming back home will be a move that will be highly considered.
Winning them back will put Taiwan as an option for manufacturers looking to shift their production out of mainland China.  Will this benefit Taiwan long-term? That remains to be seen. But in the interim, it will gain a lot from the trade war. 
Philippines
The Philippines is one of those countries that has a resilient economy and thus, is not vulnerable to the ongoing trade war.  Nomura reported that the products with the large increase in US imports are prepared unrecorded media for sound, travel goods, handbags and wallets.  Its main exports are still semiconductors and electronic equipment.
The already strong economy of the Philippines is poised to cushion the negative impact of the trade war.  It is supported by its booming infrastructure development program, "Build, build, build"; human resource and English proficiency.
Other Asian Countries
Those with mixed opinions as to their being winners or losers in the US-China Trade War are Singapore, Hong Kong, South Korea and Malaysia.  The products that are seen as driving the trading economic activity of these countries are electronics, semiconductors, vehicles, gold and natural gas. Their exports and imports are highly dependent on the two countries in dispute. 
Others would argue that these countries are now slowly feeling the slump.  There is a reported downtrend as the trade war ensues and it is evidenced by employee layoffs, freeze hiring, among many others.
Only a Matter of Time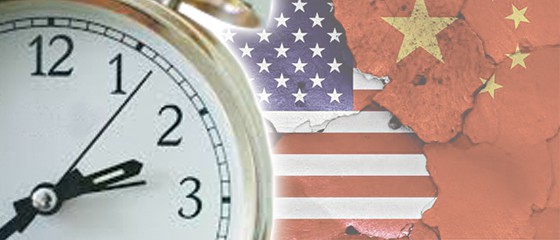 Even if others say that a trade war is easy to win, we still stick to our stand that there are no winners in a trade war.  Yes, there are those that can benefit from the spillover caused by the ongoing trade war. But, it will only be a matter of time when all will lose big time if this war continues on and will not be resolved soon.  And, the one that will turn out to be the ultimate and the biggest loser among all, would still be us, the consumers.
If you think there are other Asian countries that are gainers from the trade war, do let us know in the comments below.  We would love to know your thoughts!.