Podcast: Play in new window | Download
Subscribe: Apple Podcasts | Android | RSS
Need some tips and tricks for the trade show season, then let's get rocking – Global From Asia episode 79
Happy Tuesday morning everyone – life is really amazing and I am riding a high here -released my 2nd book, first on Amazon – titled Destination China – which is the story and experiences I went through my first year moving to China and setting up my business- with the end of each chapter more actionable tips and tricks. I released it on Thursday , my birthday, and did the 5 day free promotion on Amazon KDP select – so today is the last day you can get it free – I'll link it up in the show notes or you can go to globalfromasia.com/destinationchina and it will forward you to the Amazon page directly – I'll also link it on today's show notes
I love getting letters from listeners, and over the weekend I got the following message from a Chinese student that really moved me – let me read it off:
Hi Mike,

I am a Chinese student who is studying industrial engineering in US. I recently find your podcast and I love it! I have listened about 25 episodes and they provided me so many insights of different business in China. I am reading your second book now. I plan to find your first book and read it afterwards.

Thanks for providing us such a great podcast. Hope you enjoy the beautiful spring.

Regards,
Xiaodi
Also got another 5 star review, but I'll read that and some more announcements after today's show – I will visit the show and I'll share some times I'll be there so maybe you can meet us there – I'll talk about it after the interview
So today for Global From Asia Episode 79 we have the Chief Marketing Officer of Global Sources.com , Peter Zapf, who I have had the pleasure of knowing of many many years now – and he's joining us to give us some overview and tips for the busy China trade show season. his show is the first trade show I went to in Asia – a massive one in the Asia World Expo in Hong Kong and so this is really cool to have him on the show, so without further ado – let's get into this weeks show!
Topics Covered in this Episode
Hi Peter Zapf, I'm so happy to have you on the podcast, do you mind introducing yourself to our listeners today
I love the Global Sources trade show, it was like the first thing i did when I first came to Asia – landing in Hong Kong for the Autumn series of the fair – we had Mike Bellamy on episode 71 and we mentioned we met at the trade show where he's a regular speaker – so thanks to you and Global Sources for getting this amazing trade show together
do you mind telling us how it got started – the Global Sources trade fair?
– company 40 years old
– Trade Magazines
– Online (globalsources.com)
– Trade Shows (List the shows and dates; twice per year; details are at ChinaSourcingFairs.com)
Most of our listeners are Westerners flying in for these trade shows – of course it is sourcing products – but what are some of the stats of the attendees?- 10s of thousands of buyers from all over the world- Retailers, distributors, importers, wholesalers
Are they there to find new products, maintain relationships with current suppliers? What are they coming for- Both- New products/new suppliers; quality, price, innovation- Current suppliers; discuss face-to-face and place orders
How about preparing for the show – I see some buyers there with empty roller bag suitcases picking up tons of catalogs to take home and flip through later – what kinds of things should people do to- Research products and contact suppliers before the show, then meet them face to face- Know your product requirements, and from email discussions, what is easy/hard about the requriements. Feature, quality standards, packaging, etc.
Translators – should they take someone with them? You provide this service for those who need it?
I have gone through the shows and I noticed now Western companies having booths – is this a trend your noticing? How does that work?Manufacturers. Moving from OEM to ODM to OBM. OEM – buyer brings design, buyer brings brand. Evolving, so we have more brands – mix of western and Chinese. Some of the booths look like they are from western companies, but actually from China owned brands. Good example is PowerRocks…they do power banks and have a really nice booth at the show… We're starting to help emerging brands market themselves…GlobalSourcesDirect.com and we'll have a GlobalSourcesDirect booth at the show, in addition to brand owners that have their show.
So why the three phases for the sourcing fair?
There are other trade shows happening at the same timeframe, but normally there isn't overlap, it is normally next to each other by a few days – how is this coordinated?- There is a bit of overlap to allow buyers to visit our show which is one minute from the Hong Kong Airport, the HK Government Show in Wanchai and the Canton Fair a couple hours away in Guangzhou.
What are some tips a first time buyer/ sourcing agent coming to the trade show should do to be fully prepared and maximize their time?- Know what you want ahead of time (product requirements). Contact suppliers ahead of time (GlobalSources.com). Understand the key components that drive price and quality, and ask suppliers about these.- If you are new to sourcing, we've got a site called SmartChinaSourcing.com.
Thanks for coming on and sharing Peter – what are some ways people can reach out to you and/or Global Sources for more info on the trade show and other questions?
People / Companies / Resources Mentioned in this Episode
Episode Length 34:57
Thank you Peter for coming on the show and sharing! really appreciate the time, and it brings back awesome memories my first trip to the show in Fall of 2007! Doesn't even feel like that long ago, and I mention it a bit in my new book Destination China
So I'll visit the Global Sources Fair on April 14th (Tuesday) in the afternoon, if you are there would be awesome to meet – I'll hang out at the Global Sources Direct book with Peter, let's aim for 2pm if you want to make sure we can all meet – its only a week away but if you happen to hear this and are going to be there would be fun to meet and take some photos together and share some stories. I'll for sure put it in future episode show notes
And now for another 5 star review – this is from Bruce Wang 777 – I love these crazy iTunes user names – and here is what he says- he really enjoyed PJ Entrepreneur's episode number 77
From: brucewang7777
A channel where idea and tips you can get
I finished the 77th episode in which PJ Entrepreneur is invited. The first time I met PJ was on the Metro, Shenzhen. He told me about his past experience and extremely creative idea on marketing. What encourages me most is PJ's constantly passion to connect people together to make amazing things happen. I was impressed by PJ's positive attitudes towards life, work, success and even failure. Thanks for PJ for sharing Ken Robinson's Book "The Element" and opinion on traveling and making friends with new people.
And Next week we have a good one about Digital Marketing strategies for Asia – I'm excited about it and hope to see you there again next week – cheers!
Download Options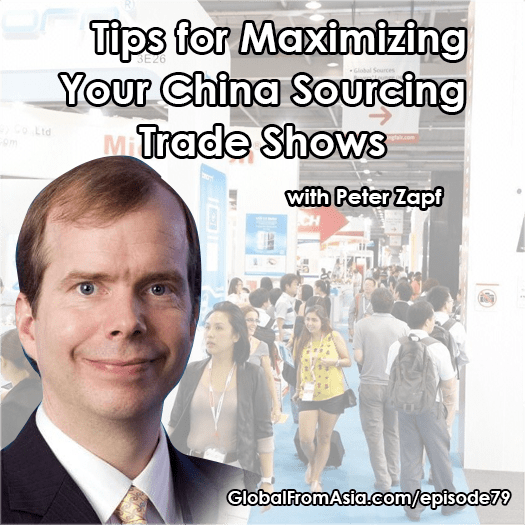 Listen in Youtube: