Podcast: Play in new window | Download
Subscribe: Apple Podcasts | Android | RSS
I'm really preparing for my USA trip in September, flying on Sept 11 to San Francisco with the wife and kiddo, few days in new York and then most of the time in Florida with my parents. Preparing some meetup for you guys, still in early stage planning if you have suggestions let me know!
So today we have a friend of mine who I made from this very podcast, Gerard Nieuwenhuis was an early listener to the show and reached out to me from the get go appreciating the show and I am excited he has agreed to come on today and share his business which is a very promising and steadily growing ecommerce business about how he grew it and gives us some tips and insights so lets jump in
Topics Covered in this Episode
Topic global e-commerce strategies with Gerard
Introduce Gerard, We met from the podcast, and I always enjoy your feedback on the show so thanks for that!
So you're doing global e-commerce can you share with listeners what that is?
Is this your main distribution channel, do you have other ways you
TRNDlabs is your main brand – and thanks for hooking me up with one of those mini drones – thanks for that – so How do you spot trends and opportunities for these brands?
How do you currently source your products?
So you come to China one or two times a China – how is that – normally timed around trade show season right?
And I know you recently setup a company in Hong Kong – congrats! How was the process? How is your corporate structure now if you don't mind me asking
What is a day in your life now like doing this global e-commerce business?
What do you recommend others starting up wanting to get into e-commerce, what should they do?
Thanks for coming on the show Gerard – how can people reach out to you and your company?
People / Companies / Resources Mentioned in this Episode
Episode Length 38:41
Thanks for coming on Gerard, he had a blast and is already discussing coming on for another able some specific strategies, so I'd you have some tips you'd like him to share in managing a global e-commerce business, hit us up in the comment section and we may turn it into an upcoming show!
Download Options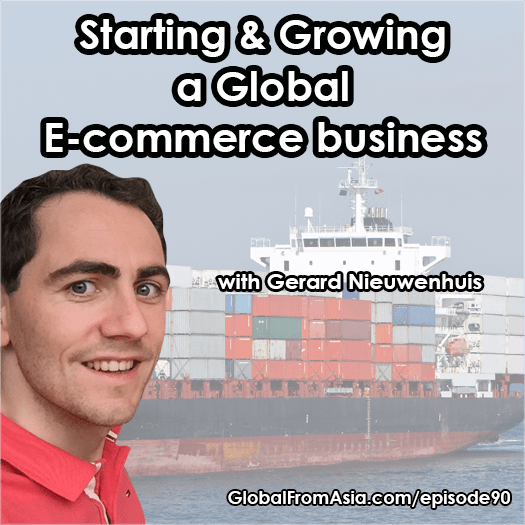 Listen in Youtube