---
In today's show, we have Kristina Mertens from Sermondo. She is the Business Development Manager and we have had a very fascinating conversation as she shares a few tips and tricks in finding a good service provider for your business. We talked about some stories and I shared how I used myspace to start my own business. So let's tune in!
Topics Covered in this Episode
Intro Kristina, Sermondo

The history of Online Sellers and service providers

Mike's journey searching Alibaba and Global Sources in 2005/ 2006 for suppliers, on Myspace looking and networking with service providers.

How People find Service Providers Now

Ways we see and hear how people find services for their seller needs (Word of mouth, facebook groups, wechat groups, Google search, podcasts)

What to look for, when working totally online

Examples of Finding a Service Provider

Setting Expectations and Being Clear

Sometimes it is service providers fault but often the seller doesn't explain clearly their requirements.

Knowing what you want

Consultant, agency, budget, location

How people can find you online
People / Companies / Resources Mentioned in this Episode
Episode Length 46:08
Thank you so much for sharing Kristina. There is also a video version of this. She's a video podcaster. So we both hit the video option when we recorded. So in finding good service providers, just proceed with caution. It can be a little bit tricky, whether you use somebody likes Sermondo (which is great – I've been watching them grow over the years) or other solutions. I think probably the biggest test is to test on a small order. Small test order as much as you can and always have a couple of options for backups and and just hope I know Logistics especially is dangerous. So try your best.
Download Options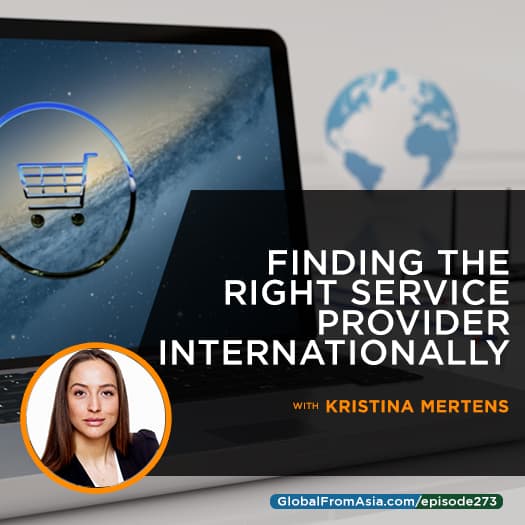 Podcast: Play in new window | Download
Subscribe: Apple Podcasts | Android | RSS