Download Your APEC Application Guide
Download the PDF Guide Now!
---
Acronyms Defined
APEC

APEC – Asia Pacific Economic Cooperation. We'll go into details on what this is in the next section.

ABTC

ABTC – APEC Business Travel Card (ABTC). The physical card you'll receive to cross the borders with.

CBP

CBP- This is the U.S. Customs and Border Protection department. For both humans as well as products coming in and out of USA land.

GOES

GOES – Global Online Enrollment System. This is the online system for applying and managing your frequent traveler programs.

SENTRI

SENTRI – Secure Electronic Network for Travelers Rapid Inspection. for frequent travelers between USA, Canada, and Mexico.

NEXUS

NEXUS – Couldn't find anywhere on the web what it stands for. Maybe just a name, and not an acronym? The NEXUS program allows pre-screened travelers faster entry and exit between the United States and Canada. 1-866-NEXUS 26 (1-866-639-8726).

FAST

FAST: Free and Secure Trade for Commercial Vehicles. This is for those truck drivers and cargo companies who have products coming in and out of Canada, US, and Mexican borders.

GE

GE – Global Entry. For international travelers to get in and out of border crossings faster.
So What is APEC Exactly?
And What's ABTC?
When Did This ABTC Card Start?
Legislation has been introduced in the U.S. Congress to make the APEC Business Travel Card for U.S. citizens permanent.

See here: https://www.congress.gov/bill/115th-congress/senate-bill/504?q=%7B%22search%22%3A%5B%22s504%22%5D%7D&r=1

Paul A. · May 26, 2017 at 1:49 pm
How Long Does an ABTC Last Once You Get It?

What Airports & Border Crossings in Those Countries Accept APTC Cards?

Qualifying for U.S. ABTC As a US Citizen
A "verified business person" engaged in APEC business means a person engaged in the trade of goods, the provision of services or the conduct of investment activities in the APEC region. Professional athletes, news correspondents, entertainers, musicians, artists or persons engaged in similar occupations are not considered to be verified business travelers engaged in business in the APEC region when they are traveling in such a capacity. FAQ section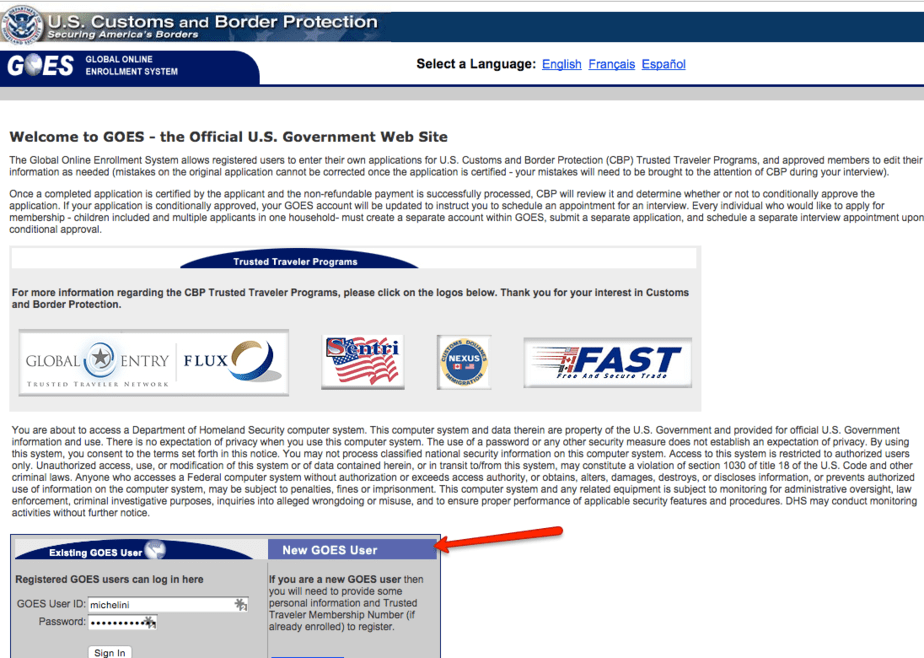 First – Need The Global Entry Program
Applying Online For The Global Entry & ABTC
Note – Hong Kong Permanent Residents Apply Here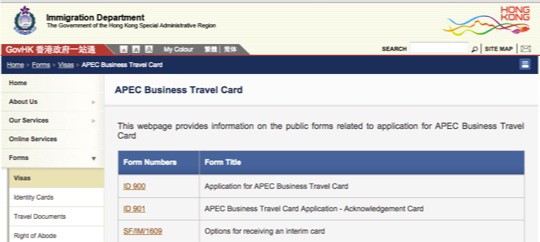 A business person residing in the Hong Kong Special Administrative Region may apply for an ABTC if he/she:

holds a Hong Kong permanent identity card and a valid national passport;

has not previously been denied entry to any of the participating economies;

has never been convicted of a criminal offense;

must be a bona fide business person who needs to travel frequently on short term visits within the APEC region to fulfill business commitments.

A bona fide business person is taken to mean a person who is engaged in the trade of goods, the provision of services or the conduct of investment activities. It does not include entertainers, musicians, artists or persons engaged in similar occupations.Hong Kong Immigration Department for APEC travel card
Also Note – Its Not Free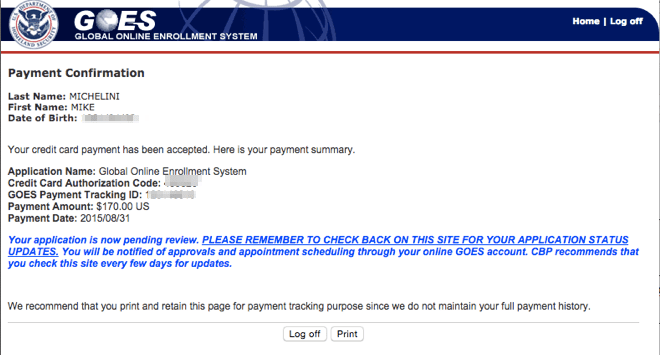 What You Need To Provide When Applying Online
Personal Information

Citizenship Information

Primary Residence


Driver's License
Current Address
US Contact Person
Address History
Employment Status


Employment History

Travel History
Conveyance Information

Criminal Background
Confirm Details and Process Payment

Await Feedback to be Conditionally Approved


Conditionally Approved – Schedule Interview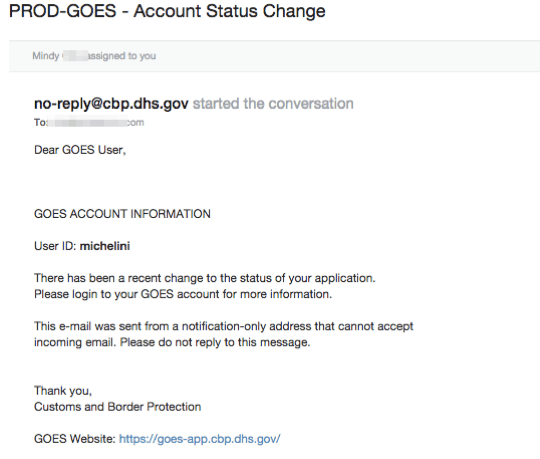 Interview For The Global Entry & APEC Card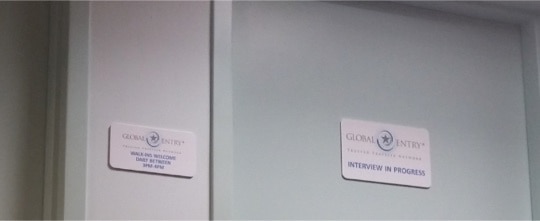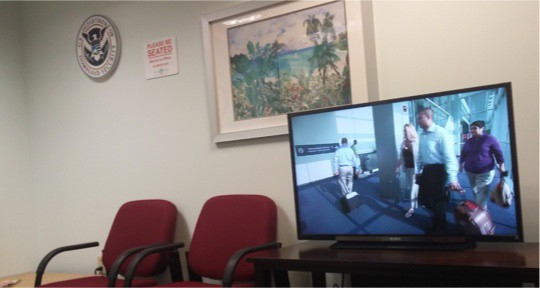 Interview In Singapore As Well?
How the Interview Went

After Interview, You Can Use The GE benefits That Day


Email of Acceptance
Once You Receive the Card, Activate It

What You Will Receive In The Mail

The Letter I Received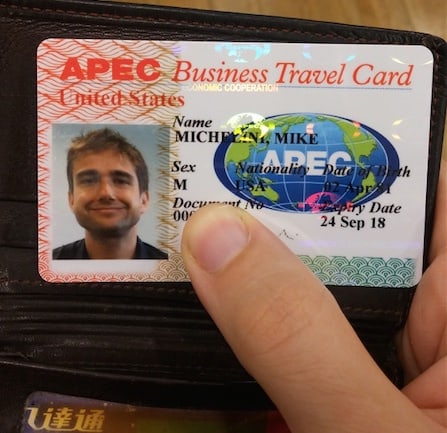 Back Of The APEC Card (Countries Valid For)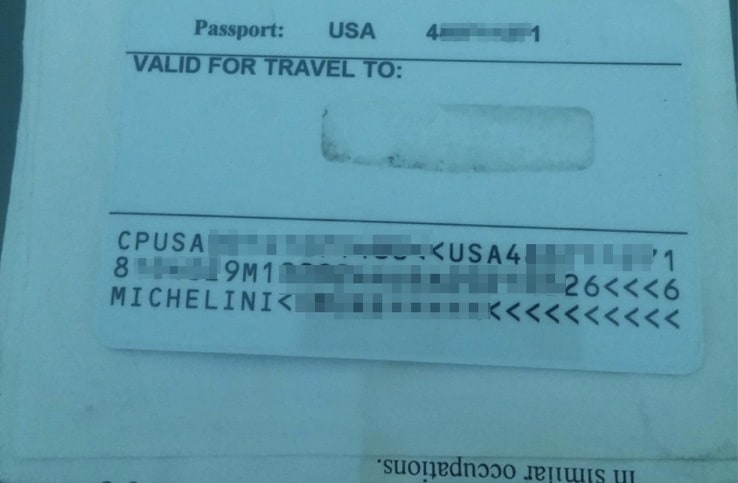 I'm back in USA right now and asked the TSA guys how I can get a country listed on the back of my APEC card. They told me…:

That these new cards do not require it. Even though it says 'countries allowed' (or something like that) printed in back of the card, you can't get any countries listed on it because the new Cards don't require it. He went on to say that it's not possible to have it done with countries on the back and to let border people know if I get into a situation at checkpoint again.

So maybe you can update your blog post on that regarding APECWilliam
How I have been Using The APEC Card.
Keep Your Personal Information Up To Date in GOES
Penalties or Lose Your GE Card For Violations
Resources I Used To Make This Article

Remember, Need Both Global Entry and APEC Card
How Long Does It Take To Get The APEC Card?
mike we have an inquiry:

i would like to ask i apply the APEC card ,how long for the processing time ?Jessa from client services
Changing Details on Your APEC Card
One of the partners in our firm has their middle initial missing on their APEC card so it does not match the name as it appears on his U.S. Passport and this has caused delays at the China airport. How do we remedy this please?
Joe
Lost/ Stolen APEC Card
Lost My APEC Card. Again.
Questions from Readers
Thanks for writing. One question i do have is that I am a software developer and have not currently engaged in work previous but will be doing work in Asia in the coming 6 months. Do you know what the threshold is for actually engaging in work?Mark
My colleagues- (a Japanese but with a USA passport and a Japanese with Japanese passport) in our Tokyo office, would like to apply for the APEC card. As he is a Japanese, I assume he has to apply in Japan and not in Hong Kong. Please advise and the forms that he will need to complete.Evelyn
I Need a Chinese Residence Card?
Hi,
i want to confirm if someone living in the mainland china with Chinese residence card can apply for this card.
thanks,reader
How About Your APEC Card Experience?
Do You Think the APEC Card Is Worth It?
Get The APEC PDF Guide Today
Download the PDF Guide Now!