My son is still afraid of Santa, this weekend we went to take family photos with Old Saint Nick and Miles was terrified! I'll put a photo on this week's show notes at globalfromasia.com /episode153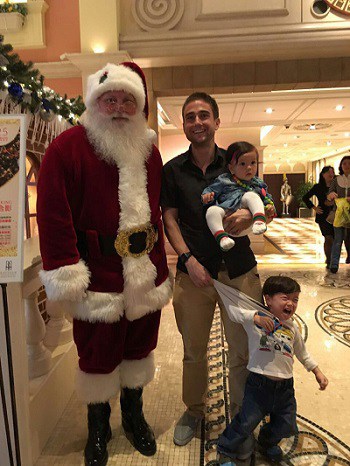 Also, apologies for last week, we had the wrong mp3 file for Joe's podcast about 24 hours, so if you downloaded the show right away you'll have one with Edith from 500 startups which was way back on episode 131. Its tough to keep up with all of this – and Joe's full last name is Finkenbinder, but often shortens to Joe Fink!
Also for those of you using Wechat, my wife Wendy has been helping a ton build out our Global From Asia official account and if you want to check out the podcasts, blogs, and more – just search globalfromasia in your Wechat and you'll find our official account!
Now we have this week's show – Davide Rossi – an Italian entrepreneur based in Japan doing a unique spin on study abroad programs which is growing like crazy. He was a speaker at the DCx Hong Kong event and I had to invite him here on the podcast as he has great insights on hiring and managing abroad, let's dive in!
Topics Covered in this Episode
Intro Davide

Davide introduces himself and GoGo World

Japan

How did you end up in Japan?

Long Term Commitment

So you were planning to make a long term commitment – and learned the language – full time studies ? What was your language learning journey

Learning Local Language

Learning the local language is important for business, that is a first, right?

Business Partner

So you found a business partner during these studies

Hiring Staff

Making hires in Japan – how did you find your first staff

Locals or Foreigners

You are hiring local Japanese, or foreigners?

Team

How is your team now – how many staff? how has the difference in hiring foreigners and Japanese been?

Scaling

Scaling – you are growing in various countries – which countries now, and how did you decide which countries to expand to?

Management

Managing as you grow – how has management been?

Learning from Mistakes

mistakes you've made – what are some mistakes you are willing to share that you learned from, and others can grow from too?

Tips

tip for an entrepreneur entering a new market

Goals

what are your goals for this year and long term

Contact

how can people find you online?
People / Companies / Resources Mentioned in this Episode
Episode Length 36:38
Thanks Davide – I am working on my own Chinese – man, I should have probably gone to school when I went here – but my excuse is I had no idea I'd be living here 10 years. For me, my plan was to find a partner or at least rock star manager for my China sourcing operations and then travel the world – actually the idea was to go to India and open up a sourcing office there. Wow, such different path has come.
We're working hard on our Cross Border Summit, have an amazing organizing team coming together, speakers, sponsors, and attendees all excited to get involved. CrossBorderSummit.com april 14-15, 2017 – this year is almost over, let's start switching gears for 2017!
Take care everyone,
Download Options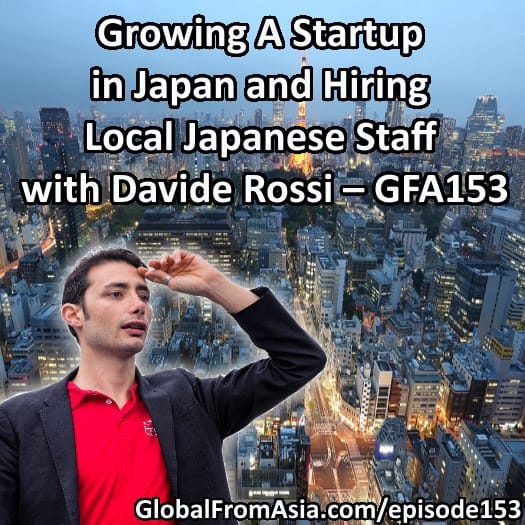 Podcast: Play in new window | Download
Subscribe: Apple Podcasts | Android | RSS