---
Ho Ho Ho, Merry Christmas – Old Saint Mike here wishing you all a happy holiday. I know everyone is lying on the beach in Thailand who is listening – or freezing their butts off in northern America- well wherever you are – hope you had a good holiday and got lots of presents. It fell on a weekend this year, so not much time off work – though in China it's a normal work day anyway, but in Hong Kong business is closed Monday the 26th and Tuesday the 27th.
Well, this show will be online after Christmas, but doing this pre-recording on Christmas Pre-Eve, our plan is a buffet dinner at Venice Hotel in Windows of the World on the 24th and then spend the day at the zoo on Christmas day – Wendy says tickets are half off so gotta take this chance. I'll get a photo or 2 on the show notes globalfromasia.com/ episode155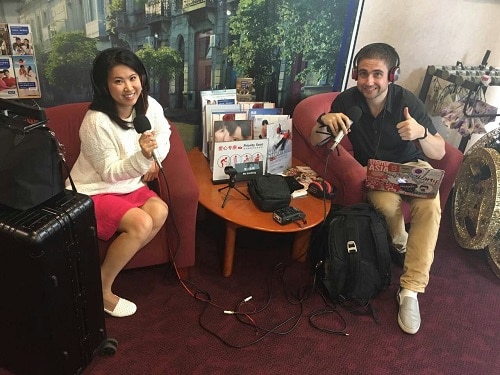 Alright, and now for this week's show – Ovey Yeung, a friend I met before she even made the move to Hong Kong – she comes on after spending a couple years in HK building a career and sharing and inspiring others how they can make moves in life. We are always on the move, so I did this while she was applying for a bank account at HSBC, yes, we all love banks! Enjoy
Topics Covered in this Episode
Intro Ovey

We met through Shlomo when you first came to Hong Kong.

The Way We Met

Herman (good friend from vancouver Chinatown BIA) > schlomo > mike michelini. I think you found his Startup Noodle blog and then he connected us. So cool, as we have gotten to know each other quite a bit over the years now and you helped host a fireside chat at this past year's Cross Border Summit too!

What You've Been Upto

Care to give us a quick intro of what you've been unto in Hong Kong the past couple years – doing some amazing business development at TGN

Why did you come to Hong Kong in the first place?

It was next to china. I wanted to learn Chinese culture but I was afraid to move to china. If I was to do it all over again, china isn't all that scary and I feel like a lot of foreigners do come together, share what they learn and are a lot more friendlier than hk

What attracted you to come back? You're from Vancouver right?

Well my first time coming to Hong Kong was the first time moving over. I am from vancouver, what most of the world calls a mini Hong Kong in terms of food and population

Finding a Job

So, when we first connected via Shlomo, you were on a job hunt. How did that process go? You were doing hyper networking as I recall, going to meetups and events and coffee sessions.

Recommending Others On Their Job Hunt

So from that experience, listeners today trying to move from overseas to Hong Kong for a full time job, what would you recommend?

Getting settled in to Hong Kong

So I know you travel quite a bit – maybe you haven't really had a chance to what I call "settle down" in Hong Kong – but as far as finding an apartment, making friends, etc, how did it go?

Doing Business Development

So you are quite the networker – and I would say are a top notch business development persona. How do you approach this art – or should I say skill – for getting business development going from a company to a network of other companies?

What tools do you recommend? CRMs, Linkedin?Offers

How about tools and tactics – you're out at networking events in Hong Kong and around China and Asia – are there also tools you're using?

Some major events you recommend in Hong Kong?

So you've been to Rise Conference, we have had Casey on sharing about that massive startup conference in Hong Kong – what do you think of that event? How about other events in Hong Kong and the surrounding area for networking in business and tech?

Highlights of Living and Growing a Career or Business in Hong Kong?

From your perspective, what have been some of your favorite things in Hong Kong ? Living, business, social – let's hear it!

Challenges in Living and Growing in Hong Kong?

And now, for the more juicy stuff – let's perk up our ears. What are some drawbacks in HK? Or Asia, or in general since you've relocated here?

What's next for you? How can people find you online?

Thanks Ovey – this has been fun, so what are some things you're looking to do now, and how can people find you online?
People / Companies / Resources Mentioned in this Episode
Episode Length 30:41
Thank you Ovey – I am trying to improve my interview skills – I know people say on my year end survey I gotta dig in a bit more. Well, Ovey was super easy going and we patched in some more of her story with the car accident. She can't reveal too much as it's still a legal case….
But that is just it – we gotta make moves in life. For me, each year I think back – and I actively moved to China. It was a scary thing, it was a step by step one too. Just like Ovey, I took a trip here first – well didn't expect to move here – was just a business trip – but found so much to learn, such chaos, such energy.
What is your plan for 2017? I'd love to hear it, and I want to make big things happen too – I want to engage more with you guys, and I can't wait to share more shows and blogs and content with you in 2017 – that is what I love to do and thanks for hanging with me all the way to the end of this last show for 2016 – peace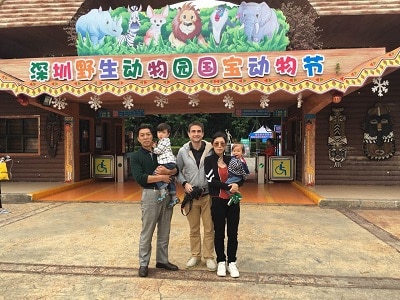 Download Options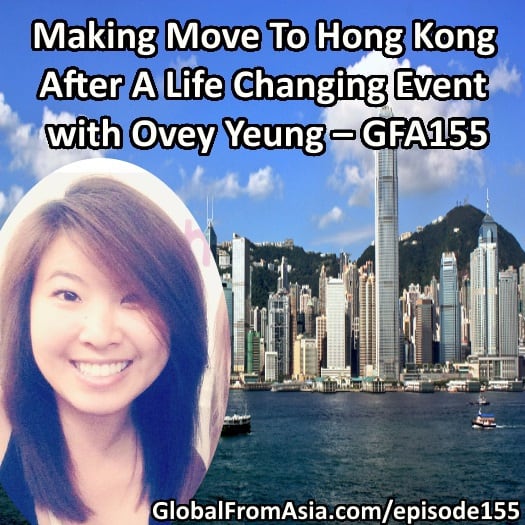 Podcast: Play in new window | Download
Subscribe: Apple Podcasts | Android | RSS