---
Episode 101 Global From Asia, thanks for being here with me today! Making the intro today during my last few days on my USA trip. Extremely exhausting to cover Cali, New York, Connecticut, and Florida in less than 3 weeks with a 1 year old and a pregnant wife, do not advise others to attempt this!
I'm getting tons of requests from listeners on how to do bookkeeping for their Hong Kong company, so I am setting up a free webinar, Thursday Oct 22 at 9pm HK time, or 9am New York time, if you want to get the full details and signup, go to Global From Asia.com / hkwebinar
alrighty, let's get into this week's show – we have a treat! Dan Harris from China Law Blog sharing with us a hot topic – getting Chinese distributors to partner with you in selling your products in the Chinese market. It is based on a few of his exceptional blog posts, so for those links and all the show notes, check out, as always our show notes at Global From Asia .com / episode101 – now let's dig into the interview!
Topics Covered in this Episode
Introduce Dan Harris

Dan received his B.A. from Grinnell College and his J.D. (magna cum laude) from Indiana University.

Dan focuses his legal practice on representing companies doing business in emerging market countries. His work has been as varied as securing the release of two helicopters in Papua New Guinea, setting up a legal framework to move slag from Canada to Poland's interior, overseeing hundreds of litigation and arbitration matters in Korea, seizing fish product in China to collect a long overdue debt by a Russian company, and assisting in the criminal defense of an anti-whaling activist in Japan.

Dan was named (along with Steve) as one of only three Washington State "Amazing Lawyers" in International Law, he is AV rated (top 5%) by Martindale-Hubbell Law Directory (its highest rating), and he is rated 10.0 by AVVO.com, its highest rating. He is also a "Super Lawyer," a designation reserved for less than 5% of all lawyers nationwide.

Dan is a frequent writer and public speaker on doing business in China. Forbes Magazine, the Wall Street Journal, Investor's Business Daily, Business Week, The National Law Journal, The Washington Post, The ABA Journal, The Economist, Newsweek, Inside Counsel, and the Christian Science Monitor, have all quoted him on various aspects of his international law practice.

When is the Right Time?

Everyone has the dream to sell in China, at what point should a Western brand be in their business to take action?

First Steps

What are some first steps, from your articles I've read it's a China trademark? Can you share a bit

Legal Contracts

Contracts, seems like your speciality, can we get some tips or pointers on what to look for? (We discuss: exclusive contracts, setup trip points in the contract, provisions, how to enforce)

Examples / Case Studies

Can we go through some example flows and use cases?
Mention and discussed exclusive contracts. setup trip points in the contract

Ideal Situation

How about an ideal situation, found the right distributor, what is the long term strategy, setup in China later?

Contacting Dan

Ways people can reach you and your business.

How Long?

How much time does it normally take? To find a Chinese distributor for your product line and get the contracts in place.
People / Companies / Resources Mentioned in this Episode
Episode Length 31:07
Thanks Dan for coming on and sharing so openly. I appreciate everyone who comes on the show, but especially legal advice is hard to get! So please check out his blog at China Law Blog, and reach out to him if you need any legal services for the Chinese market and other international markets.
K, well by the time this show is online I'll be back in Asia! Thanks Rex Redstone and Alan Budhu for hosting me at their homes while I was in the states – Rex in SF, and Alan in NJ. Much appreciated and very accommodating!
So excited, and I am preparing to get to DCBKK conference in mid October – been getting introduced and connected to more and more amazing internet entrepreneurs and business owners, if you happen to be in Bangkok for the conference, please reach out!
Hosting a meetup there too on Thursday Oct 15 in the late afternoon for conference attendees on Hong Kong business best practices, would be cool to see some podcast listeners there!
cheers!
Download Options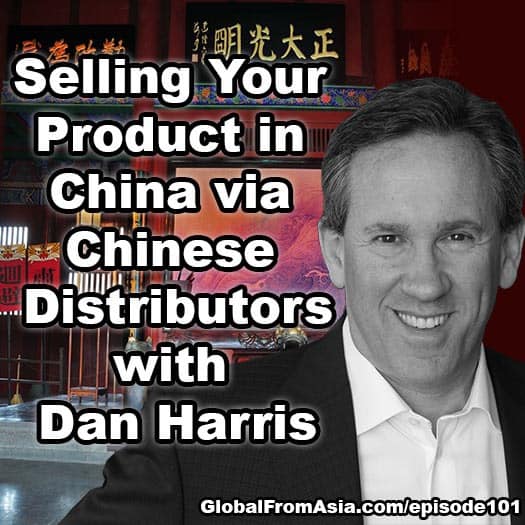 Podcast: Play in new window | Download
Subscribe: Apple Podcasts | Android | RSS